Shoplifting Charges at Paramus Park Mall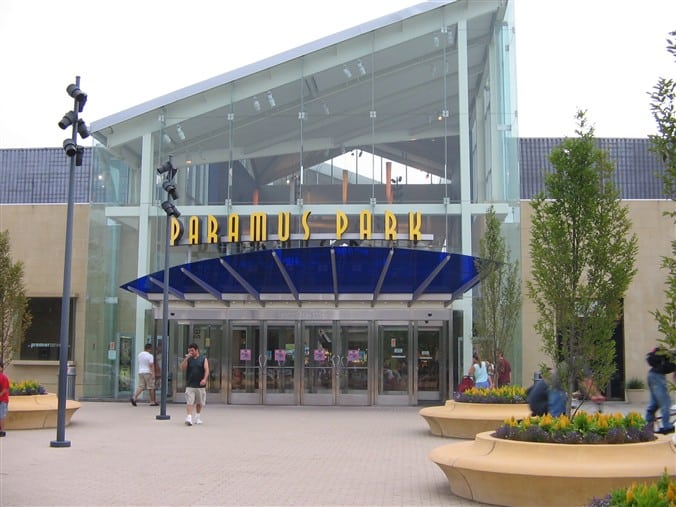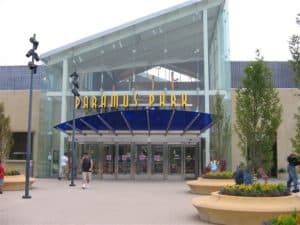 Shoplifting Charge – Arrested at Paramus Park Mall
Paramus Park Mall, located on From Road in Paramus, New Jersey, is a bustling center for retail activities of all kinds. With a convenient location at the intersection of NJ Route 17 and the Garden State Parkway, Paramus Park is frequented by shoppers and employees from towns throughout Bergen County and New Jersey. Between its location and the over 100 stores within the mall's 767,000 square feet, Paramus Park sees approximately 6 million visitors every year, contributing a significant portion of the $5 billion in annual retail sales that Paramus generates as a whole.
While there is clearly so much that Paramus Park Mall has to offer, it is also a site for countless shoplifting arrests every year. Unfortunately, visitors and patrons are often arrested on charges for shoplifting if employees suspect that they have attempted to conceal an item or leave a store without paying for merchandise. Unbeknownst to many, retail employees also face shoplifting charges for allegedly removing tags from items or under-ringing merchandise for themselves, friends, or family. When you or someone you love is arrested for shoplifting at Paramus Park Mall, you inevitably have many questions as to what to do next, what penalties you may face if convicted, and how best to protect yourself. In this article, we will discuss many of the questions that clients ask our Paramus NJ shoplifting defense lawyers on a regular basis. Please read on and feel free to contact us anytime at (201) 556-1570 for additional information and a cost-free consultation about your specific case.
New Jersey Shoplifting Law
First and foremost, it is essential to understand New Jersey law as it relates to shoplifting. Although we often think of shoplifting as a single act, there are actually a variety of ways in which a person can commit shoplifting in New Jersey. According to N.J.S.A. 2C:20-11, a person is guilty of shoplifting if he or she:
Takes possession of, carries away, transfers or causes to be transferred or carried away, any merchandise
Purposely conceals any merchandise
Purposely alters, transfers or removes any label, price tag, or marking indicating price
Transfers merchandise to another container
Under-rings merchandise; or
Removes a shopping cart from a retail establishment premises
Potential Penalties for Shoplifting in New Jersey
As for the grading of shoplifting charges, a shoplifting offense can be classified as a disorderly persons offense, a fourth degree crime, a third degree crime, or a second degree crime, depending on the estimated monetary value of the merchandise involved. Specifically, shoplifting is a disorderly persons offense if the amount involved is $200.00 or less. Disorderly persons offenses are punishable by a fine of up to $1,000 and a sentence to serve up to 6 months in the county jail. If the amount is between $200 and $500, this is a fourth degree crime, which is punishable by up to 18 months in New Jersey State Prison. Further, if the merchandise is valued between $500 and $75,000, this is a third degree shoplifting offense, which may entail between 3 and 5 years in state prison. Finally, if the amount of the theft is greater than $75,000, this is a second degree shoplifting charge, which may result in up to 10 years in NJ State Prison.
In addition to these potential penalties, shoplifting is considered a "crime of moral turpitude," which means that a conviction may spell collateral consequences for those who are not permanent U.S. citizens. Obviously, the negative implications for your immigration status can be devastating for you and your family.
What to do if You are Arrested for Shoplifting at Paramus Park Mall
Although you may have been charged with shoplifting at Paramus Park Mall, you cannot be found guilty until you have been given the opportunity to defend your innocence in court. If your shoplifting charge is a disorderly persons offense, your case will be handled in Paramus Municipal Court. On the other hand, if your case involves a second, third, or fourth degree shoplifting charge, your charges are indictable, and therefore, will be sent to the Bergen County Superior Court. At The Tormey Law Firm, our highly experienced shoplifting defense lawyers employ advanced defense strategies to achieve dismissals and favorable results for clients charged with shoplifting in Paramus. In fact, our firm's founder, Travis J. Tormey, discusses some of our shoplifting defense strategies in a series of videos, which you can access by clicking to links below.
Contact Paramus NJ Shoplifting Defense Lawyers for a Free Consultation
You can also read just one of the thousands of shoplifting cases that we have successfully handled for clients charged with shoplifting in Paramus. And to discuss your Paramus shoplifting charges with one of our shoplifting defense lawyers today, contact our offices in Bergen County at (201) 556-1570 for a free consultation. Our attorneys regularly handle shoplifting cases for clients in Paramus Municipal Court and Bergen County Superior Court. When we take your case, we conduct a thorough investigation to identify any potential challenges to the State's case and/or grounds for a dismissal. We also work to have shoplifting charges downgraded to lesser offenses and when necessary, we negotiate with prosecutors for lesser penalties. Ultimately, it is our goal to deliver our clients the best possible results.