What You May Not Know About Shoplifting Charges in New Jersey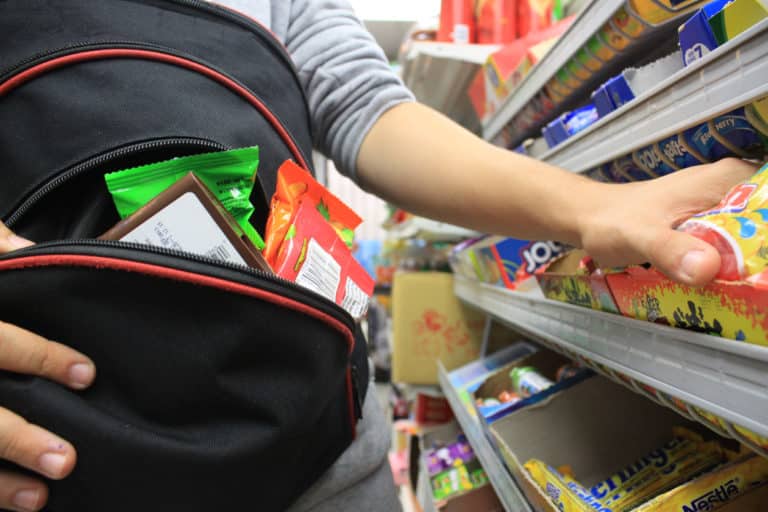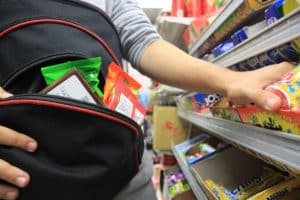 Need Shoplifting Lawyer in NJ?
What's the best possible defense to my shoplifting charge?
Shoplifting incidents are among the most common causes for arrests and criminal charges in New Jersey, occurring in wide range of locations, from shopping malls to supermarkets, and pharmacies to big box stores. Shoplifting cases are unique, with a variety of specific nuances that do not apply to other criminal cases in New Jersey. Unbeknownst to many, shoplifting can spell a number of collateral consequences, perhaps the most damaging of which involves immigration status. The grading of these cases, the circumstances that can give rise to a shoplifting charge, and the potential penalties to which a shoplifting defendant is exposed upon conviction, can be shocking to the general public. With this in mind, we will thoroughly examine some of the aspects of shoplifting cases that are often unknown and equally surprising to those charged with shoplifting offenses in New Jersey. Read on to learn more.
Shoplifting Means Much More than Stealing Merchandise
First and foremost, it is essential to understand the diverse courses of conduct considered "shoplifting" under the New Jersey Shoplifting Statute: N.J.S.A. 2C:20-11. Most people assume that in order to be charged or convicted of shoplifting, you have to take something from a store without paying for it. Not so. Shoplifting is actually composed of 6 distinct acts, ranging from under-ringing merchandise for yourself or someone else, to removing a shopping cart from a parking lot. According to New Jersey Shoplifting Law, shoplifting occurs if a person does any of the following with the intent to deprive the merchant or retailer of the full retail value of any merchandise: (1) takes, carries away, transfers, or causes to be carried away or transferred; (2) conceals upon his or her person; (3) alters, transfers, or removes any label, price tag, or marking indicating price; (4) transfers to another container; (5) under-rings; or (6) removes a shopping cart from the premises. As you can see, shoplifting means much more than simply walking away with an item un-paid for.
The Degree of Shoplifting Charges are Variable
In terms of their gradation, shoplifting charges are highly variable, ranging from disorderly persons offenses to indictable crimes. The primary determinant of the degree of a shoplifting charge is the retail value of the allegedly stolen merchandise. So, if you are accused of stealing $50 worth of cosmetics, you will be charged with a disorderly persons offense, which is similar to a misdemeanor and is handled at the local municipal court in the municipality where the alleged offense occurred. In other words, if you were arrested in Hackensack, your case will be held in Hackensack Municipal Court. On the other hand, if you are accused of a $500 shoplifting theft offense, this is considered an indictable felony, more specifically, a third degree crime. This means that your case, if it occurred in Hackensack, will be transferred to the Bergen County Superior Court. It is important to note that in some cases, the State can aggregate the values involved in multiple shoplifting offenses and charge you with a higher-level offense with more severe penalties if you are found guilty.
Shoplifting and Immigration are Connected
This is a peculiar but very serious reality: a shoplifting conviction can adversely affect your immigration status. Under New Jersey law, shoplifting is classified as a "crime of moral turpitude," which has been defined as "conduct that shocks the public conscience as being inherently base, vile, or depraved, contrary to the rules of morality and the duties owed between man and man, either one's fellow man or society in general." This is true, regardless of the degree of the shoplifting charge. As a result, if you are found guilty of shoplifting and you are not a U.S. citizen, the conviction could impact your Green Card, Visa, or applications for permanent residency. Believe it or not, in the worst cases, shoplifting can provide grounds for deportation.
The Penalties for Shoplifting Increase Based on the Number of Previous Offenses
Similar to charges for driving under the influence, the penalties associated with a shoplifting conviction become increasingly severe as the number of previous offenses increases. Essentially, a first shoplifting conviction requires 10 days of community service, in addition to any other consequences imposed. A second shoplifting conviction entails a mandatory 15 days community service, and a third shoplifting conviction means a minimum of 25 days community service. On top of these penalties, if you are found guilty of a third shoplifting offense, you must serve 90 days in jail.
Arrested for Shoplifting in New Jersey?
If you have been arrested and charged with shoplifting in New Jersey, all of the above information can be entirely overwhelming. Fortunately, there are a host of highly effective defense strategies available to those facing shoplifting charges. You can combat these charges with an experienced New Jersey shoplifting defense attorney on your side. In fact, at The Tormey Law Firm, we have successfully resolved thousands of shoplifting cases in courts across the state. Our firm's founder, Travis J. Tormey, discusses some of our shoplifting defense strategies in our Shoplifting Video Series. We provide tons of information on this site and in our videos, but we are also available anytime to answer additional questions and discuss your specific case. Simply contact us 24/7 at (201)-556-1570 for a free consultation. One of our skilled shoplifting defense lawyers will be happy to assist you.