Teaneck Assault Offenses
Assault Defense Attorneys in Teaneck NJ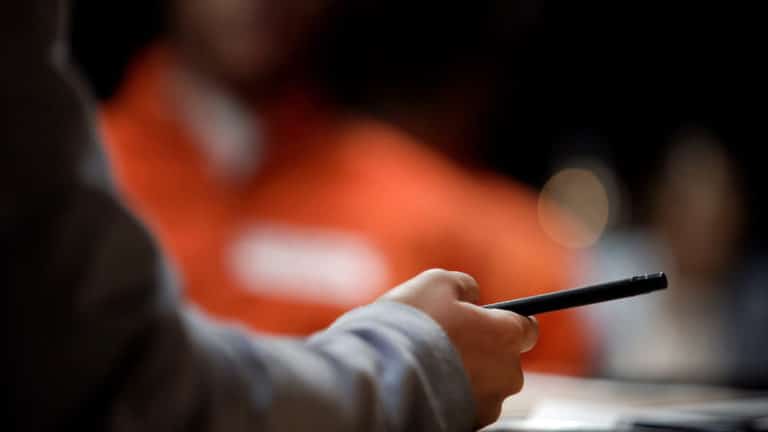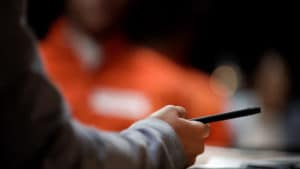 The consequences of a conviction or bad plea deal when you are facing assault charges in Teaneck, New Jersey, can include exorbitant fines and imprisonment as well. You may also face a restraining order if the alleged assault victim is also considered a victim of domestic violence. Teaneck is a popular New Jersey suburb of New York City which is easily accessed by Interstates 95 and 80, Route 4, as well as by NJ Transit. Perhaps this is why it is a popular place for visitors, college students, and residents of the township. The Teaneck Police force is comprised of 95 full-time officers who patrol the town and its 41,000 residents. These officers were responsible for answering nearly 48,000 calls in the latest year reported, generating 8,796 reports, and conducting 775 criminal investigations. Some of the investigations involved allegations of various forms of assault. The term assault refers to offenses that are either indictable crimes or disorderly persons offenses, the degree of which can range from second degree to disorderly persons offense, which is basically a criminal misdemeanor. No matter whether you are charged with a disorderly persons offense for simple assault or an indictable felony for aggravated assault in Teaneck, you are best advised to seek help from an experienced criminal defense attorney who can successfully handle your case. With this in mind, contact the knowledgeable criminal defense lawyers at The Tormey Law Firm if you need help defending against assault charges. We have handled a vast array of assault cases in Teaneck and throughout Bergen County and we are here for you. To discuss your best defense for simple assault or aggravated assault charges in Teaneck, NJ, call (201)-556-1570 or contact us online for a free consultation.
Facing Assault Charges in Teaneck, New Jersey
Generally, assault is any form of unwanted physical contact used or threatened against another person. The prohibited contact can be shown to cause physical injury such as a broken arm, scratch, abrasion, or just some form of pain like a slap, pinch, or punch. In Teaneck and anywhere else in New Jersey, forms of assault are classified as simple assault or aggravated assault.  While there are other types of assaultive crimes, simple assault and aggravated assault are perhaps the most commonly charged.
Charged with Simple Assault in Teaneck NJ
Simple assault is a criminal offense under N.J.S.A. 2C:12-1(a) that occurs when the defendant recklessly or purposefully causes bodily injury to a victim, negligently uses a deadly weapon resulting in bodily injury, attempts to cause bodily injury, or even merely puts another person in fear that serious injury is imminent. Often, simple assaults occur when one or more people fight or attempt to fight. For instance, if you happen to be visiting a bar after having watched a Fairleigh Dickenson University game and get into a fist fight, you may be charged with simple assault.  Similarly, if you and your girlfriend or boyfriend are arguing and one of you hits the other, you may have committed not only simple assault, but domestic violence as well.
A case of simple assault will be heard in Teaneck Municipal Court located at 818 Teaneck Road, Teaneck, NJ 07666. In most cases, you will be given a summons for court which will have the date and time of the required appearance listed.  However, in cases of domestic violence, you will be taken to the police station and put in the Bergen County Jail until a judge decides whether to let you out or hold you until a trial.  Eventually, your case will be heard by the municipal court judge and unless you accomplish an alternative to the contrary, you could be lodged in the county jail for up to 180 days and ordered to pay a fine of up to $1000, as well as mandatory penalties and court costs.
You may recall a bench clearing fight that took place at when the Teaneck High School Football team played against Hackensack High School on Thanksgiving several years ago.  There was actually a video of the fight that broke out between the teams in which at least one teen was charged with assault.  Throughout most of the video, you can see the players tackling, pushing, and shoving one another.  This type of fighting behavior may be considered simple assault if no significant harm was done to anyone, but there was at least some type of altercation.  However, it should be noted that New Jersey makes it a fourth degree felony to engage in a simple assault at a sporting event where children ages 16 an under are present. Often, the police and prosecutors decide which charges should be filed based on the specific case.
Teaneck Aggravated Assault Charges
Aggravated assault differs from simple assault in that it is an indictable crimes (felony) and requires the prosecutor to prove that you caused serious bodily injury to another person or  engaged in another form of conduct that falls under the aggravated assault statute. Under this area of the law, N.J.S.A. 2C:12-1(b), a person can be charged with aggravated assault if he:
Attempts or causes significant bodily injury to someone.  It is an offense under this section to cause injury when you knew there was a risk of injury and you ignored that risk.  As such, if the state can prove the above and that you injured the person on purpose, by accident (recklessness), or you knew it would happen (knowingly), the statutory mental element is met; or
Purposely causes injury to someone with a deadly weapon; or
Recklessly injures another person with a deadly weapon when he or she disregarded the risk to the value of human life; or
Points a firearm at another person.  It is not a defense if the person believed the weapon was unloaded or if the firearm was not pointed directly at the person but was in the general direction of that person.
Likewise, an aggravated assault is committed when a person:
Causes bodily injury to anyone while eluding police; or
Intentionally displays a firearm at law enforcement or points an imitation firearm with the intention of causing fear in the officer/officers;
Causes injury to emergency services personnel by starting a fire or explosion;
Uses a laser to scare or intimidate an office into thinking that it would be used against law enforcement.
The above are among the many reasons for charges of aggravated assault in Teaneck and throughout New Jersey. However, a person will also be charged with aggravated assault if they commit a simple assault upon law enforcement, a volunteer fireman while engaged in their duties, emergency first-aid or medical services personnel acting in furtherance of their duties, any school board member, school administrator, educator, school bus driver, other employee of a public or private school, an employee of the Division of Child Protection and Permanency, any Judge within the state, a Department of Corrections employee, corrections officer or correctional facility employee or sheriff, an employee of a utility company, or a health care worker.
Assault by auto charges may apply when a drives a vehicle in a way that disregards the harm to others and thus causes harm.
Degrees of Assault Offenses in Teaneck NJ
Simple assault is the municipal level version of an assault crime in New Jersey, classified as a disorderly persons offense. On the other hand, aggravated assault offenses are classified as second, third, and fourth degree indictable (felony) crimes. Each such crime allows a judge to sentence you to state prison for a specified length of time. In aggravated assault cases of the second degree, there is a presumption that you will be sent to prison if convicted. This is because all second degree crimes carry a presumption of incarceration in a New Jersey state correctional facility for a period ranging from 5 to 10 years. You need special permission from the prosecutor to enter a program such as Pre-Trial Intervention, which is extremely seldom granted without help from a skilled criminal lawyer. Aside from a state prison sentence, for a second degree crime, you could be ordered to pay full restitution for any losses suffered by the victim as well as up to $150,000 in fines.
As for third and fourth degree aggravated assault crimes, these are still felonies but there is no requirement that the judge sentence you to state prison. In fact, if you have never been charged with a crime before, there is a presumption against incarceration and you may be eligible for programs such as Pre-trial Intervention (PTI).  PTI is available to first time offenders charged with certain indictable crimes and the charges may eventually be dismissed if you comply with all conditions. You may also receive probation in lieu of a prison sentence. However, if convicted of a 3rd degree assault crime, you could go to jail for between 3 and 5 years. You could also be sentenced to up to 18 months of incarceration in the case of a fourth degree assault charge. The judge can also order you to pay restitution in any indictable assault case, including up $10,000 in fines for a 4th degree and up to $15,000 for a 3rd degree.
Aside from the sentences explained above, if your case involves domestic violence, the alleged victim can seek a restraining order. Facing a restraining order means you could be ordered to have no contact with the victim, be prohibited from returning to your home, and you may even face issues with the custody of your children.  Further, you could be excluded from Pre-trial Intervention due to the charge of domestic violence.
Contact Teaneck Assault Lawyers to Discuss Your Options
There are countless fact patterns which may lead to assault charges against you in Teaneck, NJ. Unfortunately, in many of these cases, you can be charged even if it was not your intention to commit an assault.  The nature of your conduct, together with the injury sustained as a result thereof, will be used by the state to show that you are guilty. Due to the seriousness of the sentencing requirements in assault cases, it is important that you seek the assistance of an experienced attorney who may be able to negotiate for a lesser crime and sentence on your behalf, or raise issues with the state's case that may lead to a dismissal. Skilled criminal attorneys can help in achieving more favorable resolutions and establishing effective defenses against your assault charges. Without an attorney, you will be at the mercy of the court and the prosecutor. Fortunately, at The Tormey Law Firm, our attorneys have proven results in Teaneck assault cases. To discuss your case and your options, contact our office today at (201)-556-1570. We are available 24/7 to provide you with a free consultation.