Counterfeit Currency Case in Mahwah Leads to Theft, Fraud Charges for Three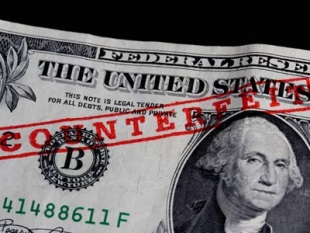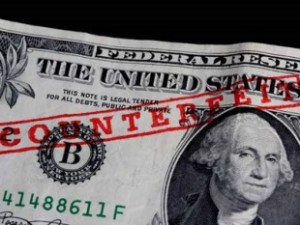 Three men were recently arrested for theft and fraud-related offenses, after officials from the Mahwah Police Department were notified that a local restaurant had received counterfeit currency from a group of patrons.
According to Mahwah Police Chief James Batelli, the incident occurred at a pizzeria located on Franklin Turnpike at approximately 8:15 p.m. on Monday, September 22nd. The owner of the establishment contacted police when three men exited the restaurant after supplying one of its employees with fraudulent bills.
Responding officers at the scene questioned the owner and soon located the vehicle in which the suspects were believed to be traveling at a CVS pharmacy in the vicinity of the restaurant. 27-year-old Christopher A. Moore, the supposed driver, as well as his two passengers, 28-year-old Bryan Guillermo and 29-year-old Youraj Baljit were taken into custody following a search of the vehicle.
Officers said they first received consent to search the car, at which time they discovered 10 counterfeit $100 bills, in addition to $2,000 in valid currency, suspected to be an accumulation of change received from different stores after a series of purchases. A number of recently purchased items were also found in the vehicle, prompting further investigation.
Mahwah officials subsequently identified two other individuals whom the three defendants allegedly encountered in recent days. One man reported exchanging five $20 bills for what turned out to be a counterfeit $100 bill with another customer at a local Dunkin Donuts. In addition, when consulting other businesses in the area, police spoke with an employee at a liquor store who said he sent three men away when they attempted to pay him with a fake $100.
As a result, the three defendants have been charged with theft by deception and criminal simulation. With regard to criminal simulation offenses, N.J.S.A. 2C:21-2 provides the following:
"A person commits a crime of the fourth degree if, with purpose to defraud anyone or with knowledge that he is facilitating a fraud to be perpetrated by anyone, he makes, alters or utters any object so that it appears to have value because of antiquity, rarity, source, or authorship which it does not possess."
Fourth degree crimes are considered indictable felonies in New Jersey, entailing a New Jersey State Prison sentence of up to 18 months for those convicted. It is also important to note that both theft by deception and criminal simulation offenses are considered "crimes of moral turpitude." As a result, defendants found guilty of these crimes may also face consequences related to their immigration status if they are not current citizens.
For more information pertaining to this case, access the following article: Mahwah police catch three with counterfeit $100 bills