1 Dead, 2 Charged after Alleged Domestic Violence Incident in Waldwick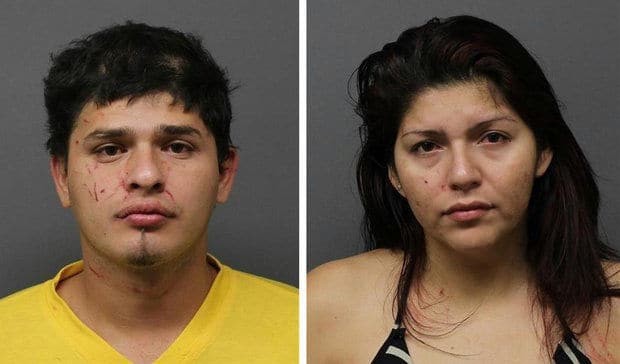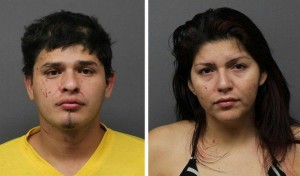 During an alleged domestic violence dispute between a man and his girlfriend at a residence in Waldwick, the man's mother died of a heart attack while attempting to stop the altercation. As a result, the girlfriend allegedly involved in the dispute is facing a number of criminal charges, including those for manslaughter.
Claudia Yanira Hernandez Soriano and Juan Francisco Martinez Rojas, both 28, are believed to have engaged in a fight in their home on Waldwick Avenue on Monday, November 10th. When Rojas' mother, 45-year-old Ana Angelina Rojas-Jovel, tried to stop the altercation, Soriano is accused of assaulting her, at which time the woman experienced a fatal heart attack.
The Waldwick Police Department was notified shortly before 4:00 a.m. and responding officers noted visible injuries on both Soriano and Rojas, which they have attributed to a domestic violence incident. They reportedly discovered the deceased Rojas-Jovel's body lying on the bedroom floor, as well as a 7-year-old child who remains unidentified but was among those questioned by detectives from the Bergen County Prosecutor's Office after the alleged incident.
Hernandez Soriano was subsequently charged with manslaughter, endangering the welfare of a child, simple assault, and hindering apprehension. The hindering charges were filed because she is accused of attempting to conceal evidence later discovered at the scene. She was being held at the Bergen County Jail in lieu of bail set at $250,000.
Additionally, Martinez Rojas was charged with endangering the welfare of a child and simple assault. His bail, amounting to $75,000, is significantly lower than that of his girlfriend due to their respective alleged crimes.
Although both defendants in this case are facing significant penalties, Soriano is most certainly charged with the more egregious crime of manslaughter and as such, will be subject to harsher punishment if convicted. However, this does not detract from the seriousness of endangering the welfare of child offenses in New Jersey, as is clearly outlined in N.J.S.A. 2C:24-4.
According to the aforementioned statute, charges of this kind can range from first to fourth degree crimes, all of which are indictable offenses under State Law. This means that a defendant charged with endangering the welfare of a child will have his or her case sent to the Superior Court in the county in which the alleged offense occurred. It is also important to note that all indictable crimes are punishable by a New Jersey State Prison sentence, the duration of which varies depending on the degree of the charges and the circumstances of the specific case.
For more on this news, see the following feature: Couple charged after woman dies of apparent heart attack in Waldwick fight, authorities say