When Can a DWI Lead to a Felony Conviction in New Jersey?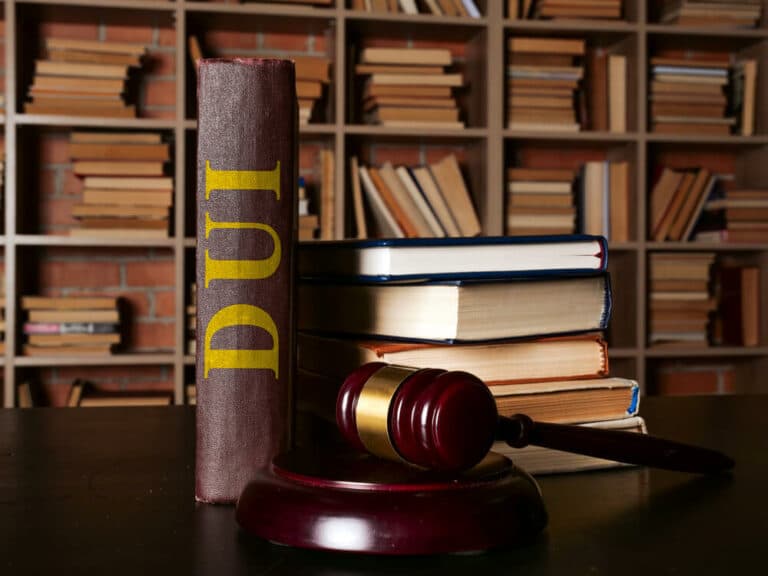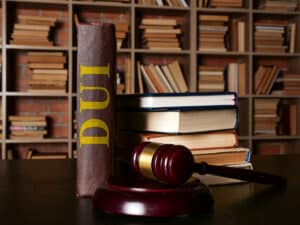 A DUI or DWI can lead to unexpected expenses, inconveniences, and embarrassment. Even though it stays on your driving record, a standard DWI is not a criminal offense that goes on your criminal record. A DUI in New Jersey is a traffic offense that one typically handles in the municipal court. These charges may be filed after a breathalyzer registers a blood alcohol concentration (BAC) of .08% or higher, or an officer determines that the driver operated a motor vehicle while impaired by narcotics. However, since the penalties for a DUI include a potential jail sentence, it is a quasi-criminal judicial proceeding. In other words, defendants have the same constitutional rights as criminal defendants since the DWI shares some of the same criminal aspects.
While a DUI charge is not a crime, it can easily result in a serious crime and felony conviction in New Jersey. For example, a drunk driver may cause an accident resulting in a severe injury or fatality, or drive recklessly before being detained for drunk driving. Also, one example of a serious infraction is operating a vehicle on a suspended or revoked license. Drugged or drunk driving can be the least of a driver's problems when they face indictable criminal charges for offenses arising from impaired driving. The following explains some of the many indictable (felony) charges someone may face in connection with a driving while intoxicated or driving while under the influence of drugs offense.
Specific Circumstances Resulting in Felony Convictions in NJ DUI Cases
Fourth Degree Felony Charges in Connection with DWI in NJ
A DUI conviction results in a license suspension until the driver installs an ignition interlock device (IID) for a first-time offense or a longer period for a second or third DWI or a driver under 21. When law enforcement in a routine traffic stop discovers a suspended license following a DUI conviction, the driver may face fourth degree criminal charges. New Jersey criminalizes driving on a suspended or revoked license under certain circumstances. For example, driving on a suspended license twice for a first DUI is a crime, just as driving on a revoked license the first time for a second or third DUI is a crime.
For a fourth degree criminal conviction, a judge may sentence a driver to a maximum of 18 months and a $10,000.00 fine. However, the presumption of non-incarceration for a fourth degree crime does not apply to driving on a revoked license due to a DUI. The additional penalty for fourth degree driving on a suspended license is minimally six months in jail or prison. The driver does not have to be impaired, either. Simply driving on a revoked license due to a DUI for the second time or the second DWI lands a driver in jail or prison.
Charged with a Felony for Drunk Driving and Causing Injury to Someone Else in NJ
Another indictable crime associated with a DUI is vehicular assault or assault by auto. N.J.S.A. 2C:12-1c defines the offense as operating a motor vehicle recklessly and causing another bodily injury or serious bodily injury. Assault by auto is a disorderly persons offense when a driver speeds or otherwise drives recklessly and causes another bodily harm, but a fourth degree crime when reckless driving results in serious bodily harm.
A separate charge of purposeful aggressive driving may also apply when a driver causes bodily injury or serious bodily injury to another by driving erratically, such as changing speed or lanes, going through red lights or stop signs, failing to yield the right of way, or tailgating. Causing bodily harm by purposeful aggressive driving results in a fourth degree criminal charge, and when serious physical injury occurs, it is a third degree crime.
However, a DUI changes the penalties in these scenarios. Assault by auto is a fourth degree crime when someone drives while intoxicated and causes bodily harm and a third degree offense when serious bodily injury results. And when an intoxicated driver harms someone within 1,000 feet of a school zone, the charge rises to second-degree assault by auto. In addition, it is no defense that the defendant did not know they were near a school. Moreover, a judge may consider a history of DUIs as an aggravating factor that negatively affects sentencing on the assault by auto charge.
A third degree indictable criminal conviction may result in a three to five year prison sentence with a possible $15,000.00 fine. A second degree crime carries a potential five to ten year sentence with a $150,000.00 fine. And since second degree crimes come with a presumption of incarceration, a convicted defendant can expect to spend some time behind bars.
Arrested for Causing Someone Else's Death while Driving under the Influence in New Jersey
Should someone die because of a DUI offense, the driver may be charged with death by auto (N.J.S.A. 2C:11-5). When an intoxicated driver causes a fatality due to recklessly driving a car or vessel, the charges filed under New Jersey's death by auto law constitute a second degree offense; however, the circumstances may warrant a more severe sentence. Several scenarios constitute reckless driving. Death by auto is a second degree felony charge punishable by five to ten years of incarceration, and a conviction requires a mandatory minimum sentence. When a fatality results from a DUI or driving on a suspended license, the convicted driver spends one-third to one-half of the total sentence in prison without the possibility of parole until the mandatory minimum period ends.
A DUI leading to death near a school zone is a first degree crime. However, reckless vehicular homicide is a third degree crime when the driver only fails to maintain a lane. The potential sentence for a first degree conviction is 10 to 20 years and a $200,000.00 fine, plus a five-year to life driver's license suspension. The convicted driver must also forfeit the vehicle or vessel they recklessly drove near a school zone unless they can prove the forfeiture creates an undue hardship to the defendant's family.
Notably, a person who causes another's death while driving under the influence of alcohol or drugs in New Jersey may also be charged with strict liability vehicular homicide. This charge is classified as a third degree crime and yet, it does not allow for the typical presumption of non-incarceration that other third degree indictable criminal charges have under NJ law. A felony conviction for strict liability vehicular homicide is punishable by three to five years of imprisonment, but the presumption of no prison time for first offenders does not apply in these cases.
Facing Prison Time for Driving while Impaired with a Minor Present in NJ
A final criminal charge that a drunk or drugged driver may face is child endangerment. Driving impaired by alcohol or drugs with a child in the passenger seat is both a disorderly persons offense (R.S. 39:4-50.15(b)) and a second degree crime of endangering the welfare of a child (N.J.S.A. 2C:24-4). A disorderly persons offense is punishable by up to six months in jail and a $1,000.00 fine. Child endangerment occurs when a person with a legal duty to care for a child or who assumes responsibility for their care and causes harm renders the child an abused or neglected child.
Higher Stakes Demand the Best Defense
Aside from indictable crimes, DUI penalties are burdensome. A driver's sentence depends on the BAC level and their DUI offense history. The higher the BAC level and number of prior DWI convictions, the stiffer the penalties. N.J.S.A. 39:4-50 sets forth the BAC levels and corresponding penalties. It also details the penalties for first, second, or third or more DUI offenses. First-time offenders with lower-level BACs may escape jail but still pay high fines, lose their license until they install an ignition interlock device (IID) in their primary vehicle, spend up to 48 hours in a driver resource center, and pay an insurance surcharge for three years.
The likelihood of jail time, longer license suspensions, higher fines, more time in driver education and with an IID increases with the BAC level and number of priors. However, the DUI penalties are tame compared to the potential prison sentences for a first, second, third, or fourth degree crime. And since the grade level of many of the crimes associated with a DUI make the stakes infinitely higher upon conviction, a driver facing indictable criminal charges and DWI charges needs to get defense assistance from a top-notch DUI and criminal defense attorney who can evaluate all of the important factors and evidence and determine the best strategy for challenging the charges.
Charged with a Felony in Your DUI Case in New Jersey? Contact Us
The experienced DWI defense attorneys at The Tormey Law Firm contest DUI charges in courts throughout New Jersey, frequently because of improper police procedure on field sobriety tests, flawed administration of breathalyzer tests, lack of probable cause for motor vehicle stops, and flimsy drug recognition expert evaluations. All humans and machines are fallible, and our skilled DUI lawyers know how to exploit weak evidence in a prosecutor's case. For example, when the breathalyzer test is not administered promptly or according to protocol, the reading may be skewed and, thus, useless evidence to support a DUI conviction. Additionally, a breathalyzer device is only as good as its maintenance. An uncalibrated machine also produces erroneous readings. With training and certification to calibrate and administer breathalyzer tests using the Alcotest Device, our defense attorneys have unique knowledge and insight into flawed breath test readings that can be used to beat the charges against our clients.
Moreover, our decades of experience handling criminal defense against the most serious felony charges has led to a track record of success that we can put to work on your behalf when the state is seeking prison time and even mandatory minimum periods of parole ineligibility in your case.  You may not know you have viable defenses to a DUI and other felony charges until you speak to an attorney at our office. Contact our defense team for a free consultation at (201)-556-1570 if you face serious DWI and felony criminal charges. We defend clients statewide, including in towns like Paramus, Jersey City, Palisades Park, Millburn, Wayne, Clifton, Bridgewater, Montclair, Woodbridge, South Brunswick, and Eatontown.