What to Know about Using Social Media in a Criminal Case in NJ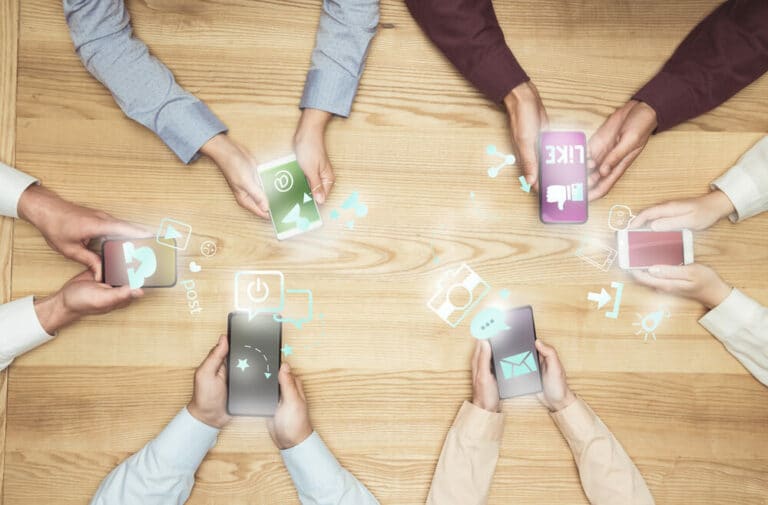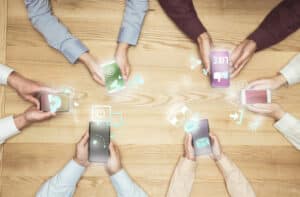 Social media is so thoroughly ingrained in most people's lives that a day without checking friends, family, influencers, and favorite personalities on Instagram, TikTok, Facebook, and others is rare. Young users especially have become accustomed to sharing life moments, from a fabulous lunch they made to live videos of car chases and wedding first dances. But most people never suspect that sharing too much can be a liability. Journaling, recording, liking, reacting, and interacting with "friends" or the world is second nature. However, the social media behavior of one charged with a crime can lead to their downfall by ruining or seriously undermining their defense in New Jersey. Here's what you need to know about the do's and don'ts of social media posting if you are facing criminal charges in New Jersey, and how evidence gathered from social media accounts and history can be used to bolster the state's case against you in court. If you would like to talk to an attorney about your criminal case, please call (201)-556-1570 for a no cost consultation.
Can Social Media be used as Evidence in Court in New Jersey?
Inadvertent social media crime confessions can sometimes help strengthen the state's case against an accused and hamstring the defense. For example, a group of drunk college students may think they are amusing their social media followers when they record themselves making lewd gestures and sexual contact with a passed-out drunk girlfriend, roommate, or stranger. However, when the unconscious victim reports the sexual assault, the police and prosecution do not have to search hard for evidence. The state can look at the college student's social media history for proof that they committed a crime. And even if the suspects take the posted videos down, investigators may still subpoena social media history for evidence.
Social media posts and data are relatively easy to sift through for evidence. Still, they are admissible in a court of law without the social media company's authentication of posted material. Authenticating, or proving evidence is genuine, is a threshold requirement for evidence to be considered by a judge or jury. Once a judge determines that a piece of evidence is what it purports to be, the judge or jury may weigh the evidence as proof of a fact or crime, including the authenticity of the evidence. In the case of State v. Hannah (2016), the New Jersey Court of Appeals confirmed that a victim might authenticate a post (a tweet, in this case); a social media company representative supporting the post does not have to establish its genuineness.
Can Police get Access to Someone's Social Media Account in NJ?
The police may view anyone's public social media accounts to gather investigative crime facts. They can use software that pulls up social media posts, reels, videos, tweets, and other information published by suspects. They can gather social media data without obtaining a warrant and may also get information from accounts marked private without a warrant. A warrant is not necessary for private accounts, if the police obtain information from the suspect's "friend" account or one the suspect has added as a friend or anyone the suspect has allowed access to their account. After all, no one can guarantee their social media postings will remain private, even among friends and family. However, the police can only get copies of a suspect's account through a warrant presented to the social media company supporting the social media site.
The New Jersey Supreme Court has yet to decide whether a communications data warrant (CDW) allows police to obtain future social media posts instead of a wiretap order. Facebook, Inc. v. State of New Jersey involved the police warrants to Facebook for communication, location, and subscriber information of suspected drug dealers, past and future, for a specified time. Facebook refused to provide future communications and moved to quash the warrant. Both parties appealed. The Appellate Court decided that a wiretap order was unnecessary, as intercepting data, which is what a wiretap does, is not what happens when communications land on a server. The court objected to the length of the CDW, however. The case now awaits the New Jersey Supreme Court's decision on the appeal on all issues.
How can Social Media Help the State Prove its Case Against a Defendant?
If an individual arrested for a DUI was posting on social media that they were so drunk before driving home from a bar, the prosecutor and their DWI defense lawyer may end up using or challenging the posts from the defendant's social media in court as incriminating evidence. They may also advise the individual to stay off social media until their case is over. However, a post-arrest admission on Instagram about their partying the night of the arrest may be too late to remove and erase completely. Any published, compromising evidence may make a criminal defense lawyer's job more difficult. Once a prosecutor has what they need to prove their case straight from the defendant's mouth, they have less motivation to plea bargain or reduce the charges to avoid the risk of losing at trial. A criminal defense attorney can have a harder time convincing the prosecutor otherwise, all the more reason to make sure you have the most experienced, knowledgeable criminal lawyer to build a strong defense.
Preparing for a NJ Criminal Trial and Using Social Media
Though specific laws governing social media evidence do not exist in New Jersey, the legal momentum seems to favor liberal access to a defendant's social media accounts for use in criminal trials. Existing rules of evidence and discovery support gathering and using social media evidence to prepare for trial. As such, police may thoroughly investigate a defendant's social media use and also their friends' posts, too. A friend may have incriminating videos or posts that include direct evidence for proving a prosecutor's case against an individual facing criminal charges. However, a social media post may supply circumstantial evidence, too. A neighbor's post about the neighbors' screams and furniture crashing may be indirect evidence supporting a domestic violence claim.
Talk to a Lawyer who can Protect Your Interests when Charged with Social Media Crimes in NJ
An accused has the right to remain silent and avoid self-incrimination by law. The Constitution also affords everyone charged with a crime the right to an attorney. However, one who freely communicates to the police or publishes their life on social media risks undermining their defense with self-incriminating evidence. As a general rule, it is smart to stay off social media until your criminal case concludes. This doesn't mean deleting your social media accounts, as that may be an issue down the line. Still, it is important to review your social media material for damning evidence and remain silent for the remainder of your case. In that way, you avoid inadvertently bolstering the state's case against you. You want to remember that police and investigators may scour your social media to find more ways to prosecute you. This is why you need a skilled criminal defense lawyer on your side finding potential problems in the state's case and working to craft your most effective defense strategy.
If the police arrest you or accuse you of committing any type of crime in New Jersey, be sure to speak to the criminal defense lawyers at The Tormey Law Firm right away. We have vast experience defending criminal charges for harassment, terroristic threats, possession and distribution of child pornography (endangering the welfare of a child), theft by deception, identity theft, luring, and many others, as well as driving while intoxicated and driving while under the influence of drugs offenses. When you are up against serious accusations in municipal court or superior court in Bergen County, Middlesex County, Essex County, Union County, Passaic County, Hudson County, or another area in New Jersey, get dedicated legal counsel you can rely on with our criminal attorneys. Call (201)-556-1570 for a free consultation about social media use and related criminal charges.