Two Men Accused of Stabbing Victim in Wyckoff, New Jersey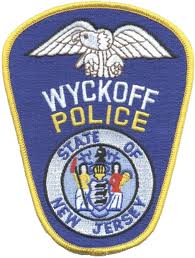 Two men from South Carolina were recently arrested after they allegedly stabbed someone during a robbery attempt in Wyckoff, New Jersey.
The two suspects are a 23-year-old South Carolina man and a 26-year-old South Carolina man. According to Bergen County NJ law enforcement, the suspects committed the robbery at the Extended Stay America located on Route 3 in the Meadowlands. The Wyckoff Police Department got a 911 call a short time before 3:00 p.m. to report the theft crime.
The suspects allegedly stole around $3,000 in cash and used a knife to stab the victim during the robbery.
The victim is a resident of East Rutherford, NJ. After being assaulted and robbed, the victim was transported to a local hospital and treated for his injuries.
Police investigated the incident and eventually tracked down the two suspects in South Carolina. They are in the process of being extradited to New Jersey so that they can face criminal charges.
The suspects have been charged with numerous crimes, including attempted murder, armed robbery, conspiracy to commit murder, and conspiracy to commit robbery.
To learn more about this case, read the Wyckoff Patch article, "South Carolina Men Charged with Attempted Murder After Bergen Stabbing, Robbery."