How Long is the Statute of Limitations in a Criminal Case in New Jersey?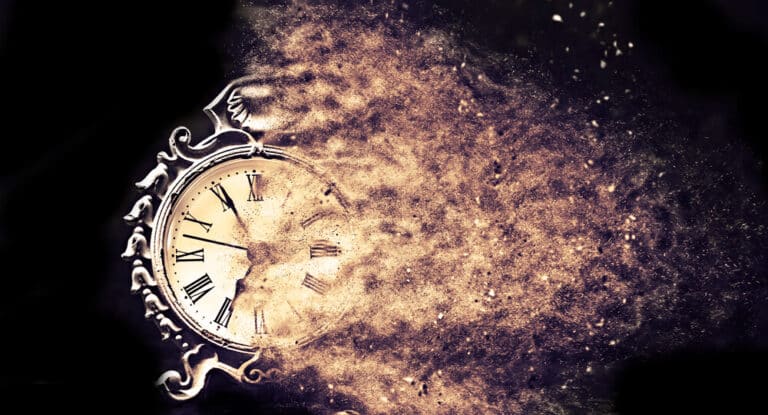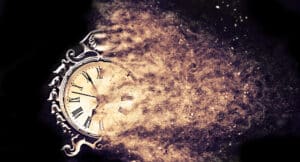 Imagine that a store owner caught you shoplifting on video but did not press charges against you until ten years later. Not only would you be shocked at your arrest, but you may not even remember committing the crime. Fortunately, there are laws against delayed prosecutions. The law in New Jersey limits how long the state has to charge you with a legal violation. A statute of limitations provides a guideline to calculating the last day for prosecuting a criminal case. The length of criminal statutes of limitations varies depending on the offense, whether the charge is an indictable crime, a disorderly persons offense, or a traffic infraction.
Statute of Limitations Defined in NJ Criminal Law
Despite the vast differences between criminal law and personal injury law in New Jersey, one crucial concept substantially impacts both realms of law. What is it you wonder? The statute of limitations. In your criminal case, this essentially refers to the amount of time that the state is allotted to prosecute you. Statutes of limitations for criminal charges can be envisioned like a ticking clock, or perhaps the sand running through an hourglass. Once the time begins, it is incumbent upon the state to file charges. The way a statute of limitations works is that the law sets the length and the starting point of the statutory period for filing an action. The statute of limitations begins to run (its start date) in superior court from the date of the crime.
Which Crimes Have a 5 Year Statute of Limitations in NJ?
The New Jersey criminal statute of limitations is five years for most indictable crimes, with some exceptions. Thus, when the store owner catches you shoplifting $2,500.00 worth of merchandise on January 12, 2012, the county prosecutor has until January 11, 2017, to bring charges against you.
What Criminal Offenses Have 7 Years to File Charges in NJ?
Some crimes have longer filing deadlines. Bribery, public corruption, and conspiracy to bribe or commit public corruption have a seven year statute of limitations. Also, the state has seven years to prosecute wagering on official actions or information, the attempt to commit this crime, or conspiring to commit this crime. The same goes for compounding, which is accepting money or other value in exchange for refraining from reporting a crime.
Criminal Charges with no Statute of Limitations in NJ
The most serious crimes, such as murder, manslaughter, terrorism, environmental crimes (air and water pollution, medical waste and asbestos disposal), or most sex crimes are limitless. That means the state may file a criminal complaint at any time.
Other Crimes with Specific Deadlines to File Charges in NJ
Causing a major disaster gives the state ten years to investigate and build a case before filing a criminal complaint. Some examples of causing a major catastrophe include starting an avalanche, exposing others to hazardous materials, making a building collapse, causing a flood, or releasing poisonous or destructive materials into the atmosphere. And technically, when a minor is a victim of sexual crimes or child endangerment, the statute's tolling until the minor turns 18 is longer than five years.
How Long the State has to Prosecute NJ Disorderly Persons Offenses
In municipal court, the statute begins running from the date of a disorderly persons offense; prosecution must commence within one year from the infraction date. So, the municipal court prosecutor has a year to start legal proceedings for disorderly persons offenses, petty disorderly persons offenses, and other infractions, such as leaving the scene of an accident or letting your vehicle registration lapse. For example, possession of drug paraphernalia, shoplifting (valued under $200.0), simple assault, lewdness in public, and disorderly conduct are offenses for which the state has one year to begin prosecution.
Statute of Limitations for DWI and Traffic Offenses in New Jersey
Shorter limitations, like 90 days, are reserved for DWI charges, refusal to submit to a breathalyzer, and driving on a suspended license. Even shorter, most motor vehicle infractions have 30 day statutes of limitations. Thus, making an illegal lane change or rolling through a stop sign is a traffic offense with a short prosecution time limit. The exception is for Driving While Intoxicated, a traffic offense with criminal elements and a more extended deadline for prosecution.
What Happens when the Statute of Limitations Passes in a Criminal Case in NJ?
Regardless of the days or years, once the statute of limitations passes, the prosecution may not pursue charges against an accused. However, the statute of limitations tolls, stalls, or suspends when a defendant is a fugitive of justice. The case then remains pending until law enforcement apprehends the defendant. The statute of limitations also suspends when a defendant has consecutive prosecutions for the same crimes; the statute tolls for the later crime until the earlier one resolves. Moreover, undiscovered crimes may have extended statutes of limitations.
Advantages and Disadvantages of Statutes of Limitations
To preserve physical and testimonial evidence, statutes of limitations are necessary but can be a trap to the unwary. With few exceptions, allowing prosecutors to choose when to charge and try a defendant would be patently unfair. When too much time passes, evidence disintegrates or disappears. Witnesses move away, die, or forget what happened on an afternoon 10 or 20 years ago. Documents may no longer exist that support a defense.
Murder, manslaughter, and sexual assault are exceptions, the last due to New Jersey's 1996 statute of limitations reform. These exceptions exist to allow law enforcement to solve cases with evolving technologies, such as DNA testing, which may not have existed at the time of the crime. And sex crimes, too, may need extra time to resolve or for victims to remember. With few exceptions, the statute of limitations is necessary to ensure the fair administration of justice.
At the same time, statutes of limitation can be confusing. Since the date of the crime starts the limitations clock ticking, when does the statute run for multiple offenses under the same umbrella, such as leading a drug trafficking ring or conspiracies? To calculate the statutory limit, a specific commencement date must determine the last day to prosecute a crime. That may not always be clear and most often requires an attorney to spell out to a judge the start and end date of a statute of limitations period. When the county prosecutor charges you with a crime, you may not know whether the statute has run, meaning they cannot prosecute you for that crime.
Explore the Statute of Limitations in Your Case with Our NJ Criminal Lawyers
Once you speak to an attorney, you may find that the statute of limitations bars charging you with the crimes in a criminal complaint. When you sit down with a criminal defense attorney at our New Jersey law firm, you will notice that the attorney will ask you not only what happened but when, being meticulous about the dates of each action you took or conversation you had. We want to determine when a crime occurred for purposes of a possible time bar to the prosecution. Once the statutory cut-off is passed, we can motion to the criminal court judge to dismiss the action as time-barred. When a judge agrees with the calculation, the case may close, and you will be free to leave the criminal justice system for the alleged crime or crimes.
Talking to a criminal defense lawyer at The Tormey Law Firm is helpful in various ways, especially for the preliminary determination of whether there is a viable case against you. Call a criminal defense attorney at our office today at (201)-556-1570 to discuss the charges or potential charges against you and how our defense lawyers can help.