Revenge Porn Crimes and Penalties NJ 2C:14-9
New Jersey outlaws revenge porn, making it a third degree crime in violation of N.J.S.A. 2C:14-9 for criminal invasion of privacy. If convicted, you face 3 to 5 years in state prison and a fine up to $15,000. Let us help defend your case.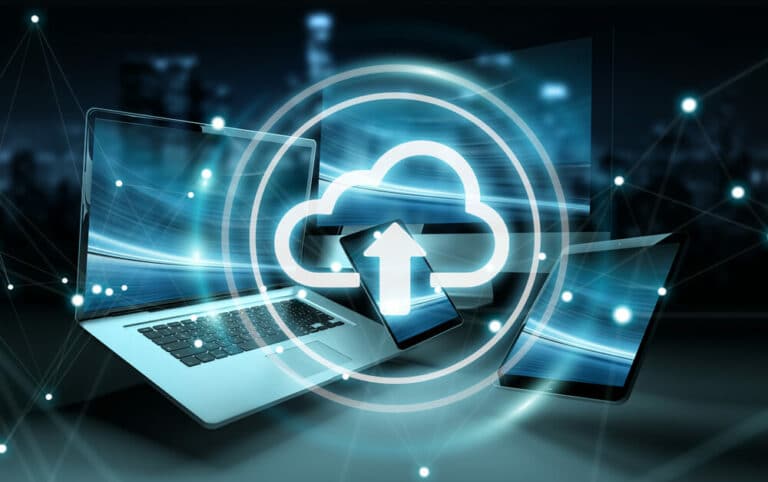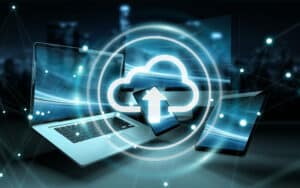 When the relationship goes sour, some couples have many regrets about what they did and spoke. Some may want their belongings back, and some wish they had never exchanged those intimate love notes and photos. While it may have been fun at the time, posing nude and sending videos of stripteases and other compromising intimate photos between lovers, the bitter goodbye may bring threats of blackmail and revenge. Using someone's sexual pictures or videos without their consent to inflict injury is known as revenge porn. It is a crime in New Jersey to use someone's private photographs and film without their permission under N.J.S.A. 2C:14-9, known as a criminal invasion of privacy. The punishment for revenge porn can change your life, so it is paramount to defend your innocence, your good name, and avoid the consequences of a conviction as well as a possible restraining order that may accompany the criminal charges you face.
If you are facing revenge porn charges in New Jersey, contact our criminal defense attorneys at the The Tormey Law Firm to get ahead of your case with the best defense strategy. Our firm handles all aspects of these cases, including defending our clients in criminal court for revenge porn crimes and family court for domestic violence restraining orders. Call (201)-556-1570 now for a free consultation.
Crime of Revenge Porn – Invasion of Privacy – New Jersey 2C:14-9
Regarding revenge porn in New Jersey, the law specifies the illegal act as the nonconsensual recording, disclosing, or distribution of pornographic depictions of someone. The depictions may be videos or photographs of someone's intimate parts, such as genitals, buttocks, breasts, sexual organs, groin, inner thighs, or anus. Specifically, distribution means posting or otherwise disseminating the recordings (still or video images) without consent. The consent element of the crime refers to the distribution of the pornographic content, not the initial delivery of the content to the recipient. In terms of nonconsensual pornography (NCP), the crime violation New Jersey statute section 2c:14-9 is not just for ex-lovers or spouses. Anyone who obtains another's intimate photos by illegal means, such as cyber theft or computer hacking, may be guilty if they distribute the compromising images without the subject's consent to embarrass or harm the victim.
Common Reasons for Revenge Porn Charges in NJ
Anyone who posts in a chat room or on social media a naked picture that their ex sent them when they were together invades their ex-lover's privacy and may be charged with this offense. Just like an ex-intimate partner, a stranger may post the stolen images on a website that features pornographic material, including the identity of those depicted in the photos or videos. They may even supply the person's contact information and social media sites. These porn exchange sites are illegal, but plenty exist. Once the images appear on one website, others may get hold of them, too, making it nearly impossible to remove the harmful material from the Internet.
A corresponding crime is the criminal invasion of privacy when an accused is a peeping Tom, watching another's sexual activity without their knowledge or consent or recording a person's intimate parts without their permission. When those nonconsensual recordings become public viewing through disclosure by posting on the Internet, sharing with others, or otherwise circulating, publishing, or mailing the material, the gravity of the crime rises from a fourth to a third degree crime. However, the mere act of recording of someone's sexual activity without their consent is a third degree crime subjecting a convicted defendant to a possibly long prison sentence and a significant fine.
Another type of nonconsensual porn violation occurs when an individual uses someone's face or head on another person's body and posts it or otherwise distributes the image or video. For instance, using technology to transpose a photo with another's face onto a body engaged in sexual behavior may be a form of revenge porn when the use is nonconsensual. Even though the image is fake, the perpetrator may nevertheless be guilty of revenge porn if the prosecution can prove that viewers recognized the victim's face and believed it to be an authentic depiction of a sexual act the victim performed. Since establishing viewers' beliefs may be challenging for a prosecutor, this type of revenge porn may be less likely to result in a conviction.
Revenge Porn is a Felony Crime with Serious Penalties in New Jersey
Revenge porn is a third degree crime. A conviction for this crime carries a three to five year prison sentence and a $15,000.00 fine.
Civil Ramifications
Additionally, a guilty verdict or plea for this crime may be evidence in a victim's civil suit against the convicted culprit for invasion of privacy or reputational damage. The victim's civil suit may require the defendant to pay an amount equal to their gains from using the nonconsensual pornographic content and cease using the images or take down the website where the material appears. A jury may award the victim a large sum to compensate the victim and punish the perpetrator. Punitive damages can be a large enough amount to punish the offender, given their income and financial worth.
Restraining Orders based on Revenge Porn Offenses
Moreover, the defendant may be subject to a restraining order. Lovers, spouses, ex-spouses, ex-dating partners, current and former housemates may file for a restraining order against someone who commits a crime included in the Prevention of Domestic Violence Act, criminal harassment being one of those crimes. However, a victim seeking protection from a revenge porn perpetrator in the absence of a domestic violence relationship seeks a no-contact order, which does not require an intimate relationship for their protection.
A restraining order requires the restrained individual to stay away from the protected party named in the order. That means they cannot come to the protected individual's home, work, or anywhere they regularly go forever. Final restraining orders are permanent and require a motion and court order to terminate them, which is not readily available if the victim does not agree to end the restraining order. Furthermore, a violation of a restraining order results in contempt charges, which could mean jail time and fines. Contempt of a court order for violating a protection order is a fourth degree crime. An individual convicted for contempt can serve up to 18 months in prison and pay up to $10,000.00 in fines.
Contact NJ Revenge Porn Defense Lawyers
If you have been charged with a revenge porn offense or served with a restraining order for nonconsensual posting of someone else's private materials in New Jersey, you should strongly consider hiring an excellent revenge porn defense attorney to lessen or avoid the consequences. A talented criminal defense lawyer at The Tormey Law Firm who is well-versed in revenge porn laws in NJ and the criminal courts can review your case for possible defenses. For instance, one defense may be proving the victim consented to the publication of the material. In addition, the state must prove the pornographic material was revenge porn due to the intent to harm the victim. Posting even pornography without the intent to harm may not amount to a conviction for revenge porn depending on the circumstances of the case. Other defenses may also exist concerning how law enforcement obtained the evidence to prosecute you and other Constitutional violations that diminish a prosecutor's case and strengthen the defense.
For these reasons and more, it is critical to contact a New Jersey criminal defense attorney to explore your legal protection against revenge porn accusations. Call (201)-556-1570 to speak to a lawyer on our staff in a free confidential consultation. Know your rights, protect your interests, and let an exceptionally qualified defense team do the work for you in court.