Rapper charged with disorderly conduct outside his home in Fair Lawn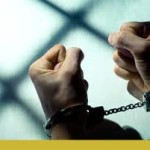 Disorderly Conduct Charges Fair Lawn NJ
Rapper Jim Jones was arrested and charged with disorderly conduct in violation of N.J.S.A. 2C:33-2 after an altercation with a Fair Lawn police officer outside his home in early February. A local Fair Lawn police officer was having an illegally parked vehicle towed outside the rapper's home when he came outside and asked what he was doing. Mr. Jones agreed to remove the vehicle and pay the towing fee. However, when the officer ran Mr. Jones name through the police database he found two active warrants for his arrest. One was for a traffic violation in Paterson and the other was for failure to remove snow from a sidewalk in Fair Lawn. The officer asked Mr. Jones to come down to the station to resolve these warrants but he refused and attempted to walk away. He was arrested and charged with disorderly conduct. He was released after paying the bail for the outstanding warrants.
Disorderly Conduct in New Jersey is governed by N.J.S.A. 2C:33-2 which provides in pertinent part:
§ 2C:33-2. Disorderly Conduct
a. Improper behavior. A person is guilty of a petty disorderly persons offense, if with purpose to cause public inconvenience, annoyance or alarm, or recklessly creating a risk thereof he
(1) Engages in fighting or threatening, or in violent or tumultuous behavior; or
(2) Creates a hazardous or physically dangerous condition by any act which serves no legitimate purpose of the actor.
b. Offensive language. A person is guilty of a petty disorderly persons offense if, in a public place, and with purpose to offend the sensibilities of a hearer or in reckless disregard of the probability of so doing, he addresses unreasonably loud and offensively coarse or abusive language, given the circumstances of the person present and the setting of the utterance, to any person present.
Charged with Disorderly Conduct in Fair Lawn? Call Us Now
Since this is a petty disorderly persons offense, Jones is facing up to ninety (90) days in jail, a $500.00 fine, and a criminal record if convicted of this offense.