New Milford Man Charged with Heroin Possession in Oakland, NJ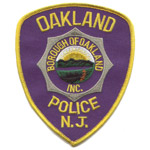 An animal cruelty investigation in Oakland New Jersey led to an arrest for drug possession.
The American Society for the Prevention of Cruelty to Animals received a report of possible animal cruelty at a residence in Oakland, NJ. Investigators with the organization and police officers with the Oakland Police Department were later sent to the home.
Police officers searched the house and allegedly found illegal narcotics, including heroin. Police also reportedly discovered illegal drug paraphernalia inside the residence.
Oakland NJ cops subsequently arrested the suspect, a 32-year-old resident of New Milford NJ. He has been charged with multiple crimes, including possession of heroin and possession of drug paraphernalia.
A conviction on the heroin possession charges could lead to severe penalties. As set forth by N.J.S.A. 2C:35-10, possession of even a trace amount of heroin is a third degree felony and carries a penalty of 3-5 years in New Jersey State Prison.
After being placed under arrest and processed, the suspect was moved to the Bergen County Jail in Hackensack, NJ.
To learn more about this case, go to the Wyckoff Patch article, "Oakland Animal Cruelty Investigation Leads to Drug Charges."