Montvale NJ Domestic Violence Simple Assault Charges Dismissed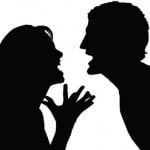 I represented a client yesterday in the Pascack Joint Municipal Court located in Montvale, New Jersey who was charged with simple assault under N.J.S.A. 2C:12-1(a). This arose out of an alleged domestic violence incident between my client and his wife. This is a disorderly persons offense in New Jersey so my client was facing a $1,000 fine, up to six (6) months in the county jail, and a permanent criminal charge on his record if convicted of this offense. My client had no prior criminal record.
The penalties for a misdemeanor simple assault conviction in New Jersey include the following:
Up to six (6) months in the county jail
$1,000 fine
Probation
Permanent misdemeanor charge on background
Can effect ability to own or possess firearms
Can effect immigration status if defendant is not a US citizen
This was the first domestic violence incident ever alleged between the parties who are married with a child and have lived in the community for ten years. The wife did not want to pursue any charges against her husband and she did not have any visible injuries from the alleged assault.
The State Must Prove the Simple Assault Charge Beyond a Reasonable Doubt
Remember, it is also the State's burden (and the prosecutor who represents the State) to prove a criminal charge like simple assault beyond a reasonable doubt. In a case like this, there are no witnesses except the alleged victim. So if she refuses to testify against her husband, they don't have a case. Unless the defendant made any admissions and confessed to the assault when he was questioned by the police. Here, there were no admissions or a confession and no other witnesses. Based on these issues, the prosecutor and the Judge agreed to carry the case for a few months and dismiss it as long as the defendant completed counseling and their were no other domestic violence calls to the residence during the carry period.
The defendant participated in anger management counseling over a four month period and no other incidents occurred between the parties during this period. As a result, I was able to convince the prosecutor and the judge to dismiss the charges against our client.
Montvale Simple Assault Charges Lawyer
Our client has no criminal record from this event. However, he does have an arrest record from the original charge. We are in the process of filing an expungement to have the arrest removed from his record as well. This was a great result for the client and our firm.