Mahwah Traffic Stop Becomes Serious Weapons Case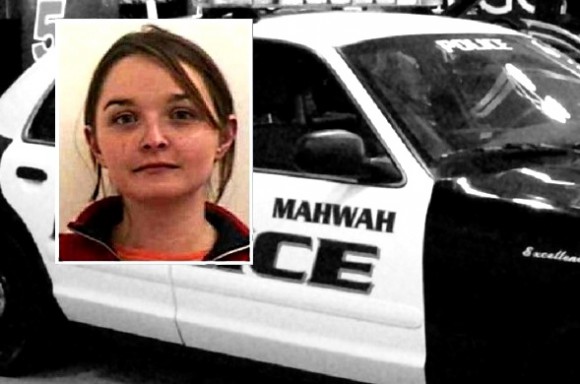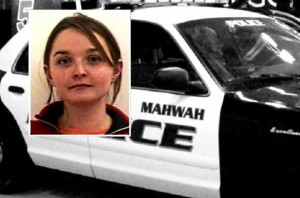 A Bergen County grand jury recently issued an indictment for weapons charges against a woman who was travelling from out-of-state when she was stopped by Mahwah police and allegedly found in possession of several weapons and ammunition.
According to James Batelli, the chief of the Mahwah Police Department, 24-year-old West Virginia resident Kristin Tibbetts was initially pulled over by a Mahwah police lieutenant on Route 287 last November for a tailgating violation. She was allegedly tailgating her husband, Nicholas Tibbetts, who was driving a U-Haul truck at the time.
What began as a routine traffic stop evolved into a serious weapons case when the officer discovered a knife, a semi-automatic handgun, and large quantities of ammunition in the vehicle. Following a search, a 45-caliber Mini Firestorm handgun, an empty magazine, 20 rounds of ball ammunition, and two rounds of hollow-point bullets were located in the glove compartment, while 50 rounds of .45 caliber ammunition and a large katana style knife were found elsewhere in the car.
The indictment, which was issued on Tuesday, May 20th  in Bergen County Superior Court, includes numerous charges for unlawful possession of a weapon. In New Jersey, these offenses are governed under N.J.S.A. 2C:39-5, which contains an expansive list of specific weapons and the degree of the charges associated with these crimes.
Under N.J.S.A. 2C:39-5(b), unlawful possession of a handgun can be classified as a second or third degree crime. Generally, these charges are second degree, unless the gun in question is a BB gun, Airsoft gun, or similar weapon, in which case they are often third degree. A second degree crime is punishable by a term of incarceration ranging from 5 to 10 years in New Jersey State Prison.
Additionally, unlawful possession of a handgun is a Graves Act Offense, which subjects those convicted of these charges to specific sentencing guidelines set forth in the New Jersey Criminal Code. According to the Graves Act, an individual convicted of one of the crimes classified as such must sentenced to a term of imprisonment with a minimum term of parole ineligibility fixed at, or between, one-third and one-half of the sentence imposed, or 3 years, whichever is greater.
With this in mind, Tibbetts could be sentenced to serve a significant prison term if she is ultimately found guilty.
For more information regarding this case, access the following article: WVa. woman indicted for loaded gun, ammo in Mahwah traffic stop