Lyndhurst Police Arrest 3 for Assault, Fraud, Drug Crimes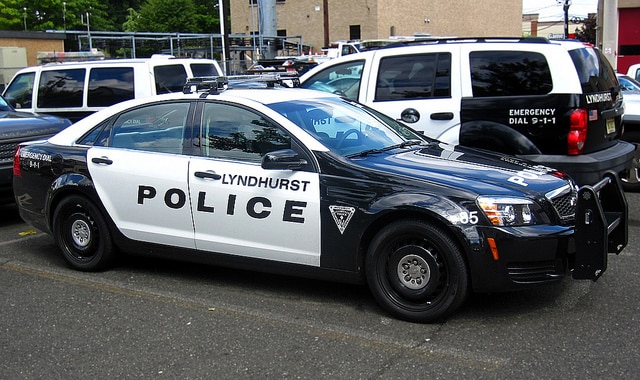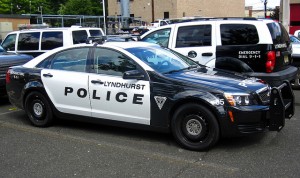 Officers from the Lyndhurst Police Department recently arrested three men, who are now facing a multitude of charges including eluding, hindering apprehension or prosecution, resisting arrest, and aggravated assault. In addition, they have been charged with credit card fraud, identity theft, and possession of marijuana, due to articles allegedly discovered in their vehicle during a traffic stop.
According to Lyndhurst Police Captain John J. Valente, three men were pulled over for speeding on Page Avenue in Lyndhurst at approximately 2 p.m. on Monday, July 14th. Per reports, the driver, 23-year-old Christopher Johnson, initially stopped the vehicle, but drove away as Officer James Goral approached.
A police chase involving multiple officers ensued, nearly ending when the vehicle crashed into a tree. However, Johnson allegedly continued to elude police, striking a police car as he fled the scene. When the car finally stopped, officers took 25-year-old Sheardwood Michel and 22-year-old Dwayne Thompson into custody, while Johnson attempted to escape on foot before being arrested.
A subsequent search of the vehicle led to the discovery of multiple fraudulent credit cards, as well as small quantities of marijuana. As a result, all three defendants were charged with eluding, hindering apprehension or prosecution, resisting arrest, credit card fraud, identity theft, possession of marijuana, and aggravated assault. The men were transferred to the Bergen County Jail after processing, at which time Johnson's bail was set at $40,000, with Michel's and Thompson's set at $37,500 each.
The crimes for which the aforementioned defendants have been accused are highly varied in terms of the degree of these crimes, as well as the penalties associated with a conviction. For example, under New Jersey law, eluding offenses are classified as second or third degree felonies and are punishable by a mandatory period of driver's license suspension ranging from 6 months to 2 years in addition to a prison term.

Further, offenses involving hindering apprehension or prosecution can be considered crimes of the second, third, or fourth degree, or disorderly persons offenses. Aggravated assault offenses are also variable in the degree of these charges, which can range from second to fourth degree crimes. The circumstances of each case are evaluated with regard to a list of specific criteria included under the statute that governs the offense in order to determine the degree of the charges.
When facing criminal charges, it is extremely important to determine the degree of the charges filed against you, as this can significantly impact potential punishments, as well as determine the venue in which your case will be adjudicated. For instance, first, second, third, and fourth degree crimes are considered felonies under the New Jersey Criminal Code and are addressed at the Superior Court in the county in which the alleged offense occurred. These crimes carry sentences ranging from 18 months to 20 years in state prison.
On the other hand, disorderly persons offenses are tried in the Municipal Court associated with the location of the alleged offense and are typically punishable by a maximum term of 6 months in the county jail, in addition to any fines or other applicable penalties, such as a driver's license suspension.
For more information pertaining to this case, access the following article: New York men arrested after Lyndhurst car chase, police say