Bergenfield NJ Woman Pleads Guilty to Federal Cocaine Distribution Charges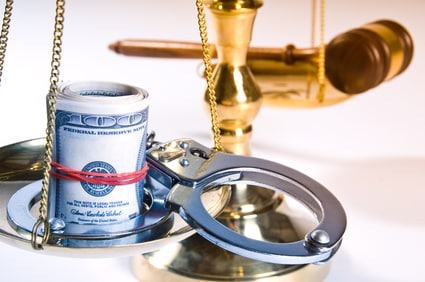 A Bergenfield NJ woman could be spending many years behind bars after she pleaded guilty to cocaine distribution charges.
The suspect, a 37-year-old female resident of Bergenfield, had been accused of accepting a package containing approximately two kilograms of cocaine. Since the package was delivered through the mail and crossed state lines – affecting interstate commerce – the suspect was charged with violating federal law, as opposed to facing NJ drug crime charges.
Federal prosecutors alleged that the origin of the package containing the cocaine was Puerto Rico and that the suspect accepted the package so that she and another person could sell the illegal drugs in New Jersey and New York.
The alleged co-conspirator in the drug trafficking operation was a man who lived in New York.
After law enforcement conducted an investigation into the alleged drug activity, both suspects were arrested and charged with conspiracy to traffic cocaine. Police made the arrests on March 24, 2015, shortly after the Bergenfield NJ suspect accepted a parcel containing the cocaine.
Now the female suspect is set to be sentenced on the cocaine distribution charges after pleading guilty to one count of conspiring to distribute cocaine. The suspect entered the guilty plea during an appearance in U.S. District Court in Newark, New Jersey.
The suspect will have to return to the federal courthouse in Newark NJ at a later date so that she can be formally sentenced on the very serious drug offense charges. She could potentially be sentenced to as many as 20 years in federal prison, in addition to being fined up to $1 million.
For additional information about this case, see the NJ.com article, "N.J. Woman Who Accepted Mail Delivery of Cocaine Faces 20 Years."