29 Arrested as Officials Dismantle Massive Bergen County Gambling Enterprise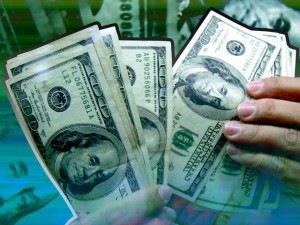 Following a large-scale investigation spearheaded by the Bergen County Prosecutor's Office, law enforcement officials recently arrested nearly 30 people in connection with a multi-million dollar gambling enterprise. The two men accused of coordinating the sports betting ring are now facing charges including racketeering, money laundering, and conspiracy.
According to Bergen County Prosecutor John L. Molinelli, the investigation, known as "Operation: Back in the Game," was conducted over a five-month period, encompassing betting activities related to horse racing, football, basketball, hockey and baseball. The enterprise of focus was based in Bergen County and was allegedly orchestrated by 76-year-old Clifton resident Gary Latawiec and 72-year-old Secaucus resident Anthony Pintabona.
Per reports, the ring saw $50 million in bets placed annually, earned approximately $3 million in profits in one year, and was a known fixture on the New Jersey and New York betting scenes. As a result of the recent take-down, 29 individuals were arrested throughout New Jersey in counties including Bergen, Hudson, Passaic, Essex, Union, Ocean and Monmouth. Authorities also seized $800,000, as well as two vehicles allegedly related to the case.
As for the defendants facing the most serious charges of those arrested, state documents reveal that both Latawiec and Pintabona have criminal histories. Latawiec served 14 years in prison from 1992 to 2006 after being convicted of offenses involving organized crime, gambling, and tax violations. Further, Pintabona has been arrested multiple times for gambling-related activities and was charged in 2013 in connection with a Monmouth County gambling operation. These defendants are currently being held at the Bergen County Jail, with their bails set at $1 million each.
Latawiec and Pintabona are both facing severe penalties if they are ultimately found guilty of the crimes for which they are accused. For example, in New Jersey, racketeering offenses are addressed under N.J.S.A 2C:41-2, which governs "Prohibited Activities."  The criminal penalties associated with convictions for racketeering charges are enumerated under N.J.S.A 2C:41-3, which classifies these offenses as second degree crimes unless they involve violence or the use of a firearm, in which case the charges are first degree.
First degree crimes, which are the most serious under the New Jersey Criminal Code, are punishable by a term of incarceration ranging from 10 to 20 years in New Jersey State Prison, while second degree offenses are punishable by a prison sentence between 5 and 10 years. A conviction for any degree of racketeering charges also requires the forfeiture of all monetary earnings gained through the violation of the aforementioned statute.
For more information pertaining to this case, access the following article: Elderly ex-cons ran $3 million sports-betting ring, are among 29 arrested, Bergen prosecutor says