How Your Case May Progress Through the Different Courts in NJ
What Determines the Type of Court that Handles Your Case in New Jersey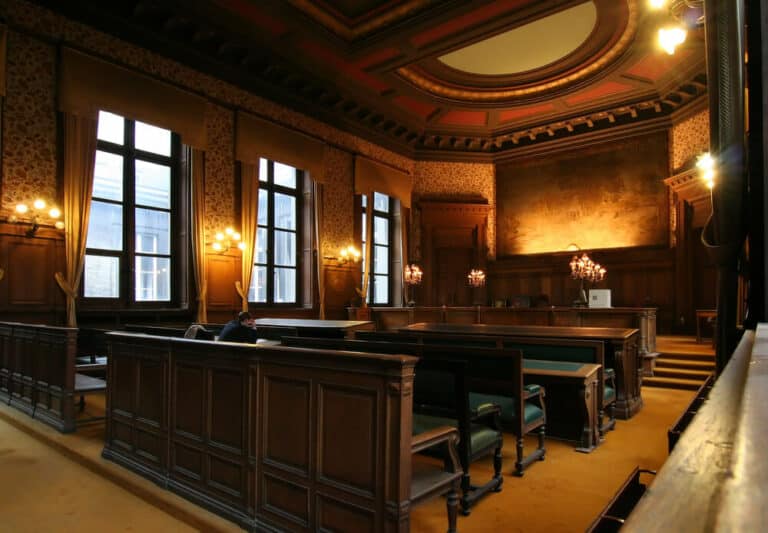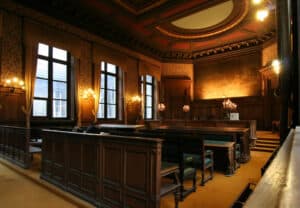 Whether you face criminal charges for domestic violence, gun charges, child abuse accusations, or sex crimes, you may need representation in various courts arising out of the same situation. While most felony criminal matters begin and end in the Superior Court, Criminal Division, others overlap between courts such as the Civil Court, Family Division, Juvenile Court, or a combination thereof. Others resolve in the Appellate Division or in an administrative branch of the superior court system in New Jersey.
To best understand the trajectory of cases in New Jersey and how one situation may lead to multiple types of court cases handled in distinct venues, it is valuable to look at some leading examples that our law firm handles on behalf of clients throughout the state of NJ.
What Types of Cases are Heard in Each of the Different Courts in NJ
A case may start in the criminal justice system in the domestic violence arena but soon follow in civil court. For instance, if the police respond to a call for domestic violence, they may arrest the one who allegedly committed the violence. If it appears that one of the parties injured another or others, that person may spend time in jail pending the resolution of their criminal case and then have to answer in family court to a restraining order. The police are obligated to inform a suspected domestic violence victim of their right to seek a restraining order in family court, municipal court, or their local police department. There, the victim requests protection against further violence by the defendant. When a domestic violence action originates in the form of a restraining order, the case may begin and end in the Superior Court, Family Court Division. There, the responding party to a restraining order must answer and defend themselves against the issuance of a final restraining order. Keep in mind, the defendant in a domestic violence case may have matter in family court only, or face two matters, the other being defending against domestic violence charges in criminal court.
Moreover, should the restrained party violate the restraining order, they risk going to jail for contempt. Contempt is a criminal offense in New Jersey, which may be charged as a disorderly persons offense or a fourth degree crime, depending on the alleged actions of the defendant. The lesser of the two, disorderly persons offense contempt charges, carry up to 6 months in the county jail. The more severe of the two, fourth degree contempt of a court order, is punishable by up to 18 months in state prison.
Then there are scenarios in which either party in a domestic violence case wants to appeal the restraining order decision. A restraining order is temporary and then may be subsequently finalized in a later hearing shortly after issuing the interim order. If a family court judge finalizes the order, the defendant has 45 days to appeal the judge's ruling. Appeal grounds concern the judge's mistakes regarding the law, facts, or evidence. To determine if a judge made a mistake or rendered an incomplete finding in the order (missing a finding of prior violence or need for protection), a three-judge Appellate Panel in the Appellate Division reviews the Superior Court, Family Division case.
Still other situations occur in which a temporary restraining order is issued, then a final restraining order placed into effect, no appeal has been filed, but years down the line either or both party wants to terminate or remove the restraining order. In these instances, they must return to the Family Court that issued the order. One of two things may occur when seeking to dissolve a final order of protection: either the victim voluntarily requests or agrees to have the order removed, or the party filing a motion to vacate the order demonstrates the circumstances warranting the restraining order's removal.
The goal is to protect the restraining order plaintiff from danger, so restraining orders require the defendant to surrender their weapons. The prosecutor's office may file a motion to permanently remove the defendant's weapons. That means a civil court judge decides the prosecutor's weapons forfeiture action. Without a successful appeal or restraining order removal or termination, an individual subject to a restraining order may not purchase or own a gun. If the individual does, they risk a serious felony crime conviction for a certain persons not to have weapons offense. In fact, a person subject to a restraining order can be charged with a certain persons offense and then another crime for unlawful possession of a weapon if they are arrested with a gun out in public.
The Superior Court, Criminal Division, handles gun crimes in New Jersey. Those crimes range from possessing a gun without a proper permit to committing drug, theft, or sex crimes with a gun. If you have a criminal record, you may not be able to obtain approval from the police chief in your district to own or buy a gun, depending on the specific charge you were convicted of, and whether or not you can expunge it before applying for a gun permit. However, you may appeal a denial of your gun permit or firearms purchaser identification card application at the Superior Court, Law Division, in the particular county that applies to your case.
Other gun matters addressed in the Superior Courts are extreme risk protective orders. An extreme risk protective order pertains to those individuals who have firearms and allegedly pose a danger to themselves or others. In New Jersey, a family or household member or the police may petition the court to get an extreme risk protective order to remove weapons from those posing a threat to themselves, others, or the public. Once the court issues the order and the person surrenders their weapons or law enforcement removes the firearms, an individual subject to a temporary extreme risk protective order must attend a final hearing in the Superior Court in the county where the order was filed. It is possible to regain possession of one's weapons after a TERPO has been filed, but this is typically accomplished by getting the temporary order dismissed or after proving the order is no longer necessary.
Other cases that may go to different courts are child abuse or neglect matters. Reported child abuse or neglect goes to the Division of Child Protection and Permanency (DCPP), an arm of the New Jersey Department of Children and Families. DCPP investigates and files civil complaints regarding child abuse and neglect in the New Jersey Superior Court, Civil Division, Family Part. There, the courts decide child placement and family reunification, if appropriate, through the direction of family court judges. However, the individual or individuals responsible for the abuse or neglect may be answerable to the criminal court as well. Anyone accused of child abuse or neglect may be charged with fourth degree child abuse, or other criminal offenses ranging from endangering the welfare of a child to aggravated sexual assault. A DWI with a child in the car is yet another example a serious offense that often occurs in New Jersey.
Lastly, those accused and charged with committing sex crimes face possible conviction in the Superior Court, Criminal Division. If convicted, a sex crime defendant must register as a sex offender with state or local law enforcement. Each offender registers as a tier 1, 2, or 3 sex offender, as determined by the prosecutor's office. The highest tier, 3, represents the highest level of danger the offender poses to the public, which affects the possibility of removal from the list after the 15-year minimum lapses, if the offender has been convicted of an eligible offense. Challenging the Megan's Law tier designation occurs in the County Superior Court as well, and the notice of appeal must be filed with the court with 14 days if a person intends to challenge their assigned tier.
Have an Attorney on Your Side No Matter What
Beyond understanding the court venue for your case and its potential impacts, it's also important to consider the advantages of having a lawyer who knows how to handle every aspect of your case in all of the courts where it may need to be addressed based on your needs. Different courts have different rules, procedures, and protocols. Knowing the process, filing requirements, and state and local rules of each court is crucial to resolving your case promptly and in the best manner possible. For smooth processing and improved outcomes, find an experienced lawyer to help you with your criminal or civil matter that may require different court systems.
Strangers to one court system may risk committing costly errors that slow down the progress of your case or put you at a disadvantage. Better yet, a lawyer with deep familiarity handling your type of case and cases that may arise in relation to it can help you take advantage of the top available opportunities. Contact an attorney with many years of experience to take your matter on for the long haul, regardless of whether the trajectory call you into the criminal, family, juvenile, or appeals courts of New Jersey. Entrust your case to The Tormey Law Firm with confidence and start by getting a free consultation today. Call (201)-556-1570 for immediate assistance.