Got a DWI on the Fourth of July in NJ
Stopped by Police and Charged with DUI on July 4th in New Jersey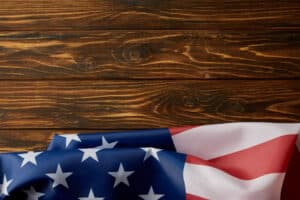 When you think of the Fourth of July, chances are the first images that come to mind are of hot summer days, fireworks, barbecues, outdoor festivities, relaxation and leisure time, perhaps with some drinking and letting loose. What you don't conjure up are thoughts of getting arrested and charged with DWI in New Jersey. That is, until it happens. If you got a DUI on July 4th in NJ, you're not alone. Statistics show that more alcohol is purchased on the Fourth of July than on any other day of the year in the United States. In fact, Americans spend in excess of $1 billion on beer alone on the day we celebrate our freedom and independence. Not surprisingly then, July 4th is also one of the leading days for deadly car accidents across the country. Estimates suggest that about 40 percent of fatal crashes on July fourth involve some form of alcohol consumed by a driver who was legally intoxicated while driving. For this reason, law enforcement officers aggressively patrol the roadways of New Jersey, positioning themselves on major highways, key throughways, main streets in downtown centers, and even the most seemingly minor back roads in small towns. In other words, your chances of getting a DWI on the Fourth of July are high and the consequences of being convicted are severe.
When you find yourself among the scores of New Jersey drivers who face DWI charges on July Fourth, you need to put yourself in the best position to fight your DUI case in order to avoid the harsh penalties. Depending on your past as it relates to drunk driving or driving under the influence of drugs, you could face harsh punishments for a DWI that impact far more aspects of your life than you expected. Some people end up in jail for days or months, driving with a mandatory ignition interlock device in their car, paying insurance surcharges for years following the conviction, plus drug and alcohol education courses through the Intoxicated Driver Resource Center, which are non-negotiable. In this situation, information and a talented DUI attorney are your greatest assets. The following will give you a better understanding of what it means, what happens, and what the stakes are when you have been arrested and charged with a DWI offense on July Fourth in New Jersey.
Facing a DWI Charge from Fourth of July in NJ
The first thing to know is that there is no one-size-fits all DWI charge in New Jersey. There is significantly variability about the various types of DUI offenses, with influential factors like your driving record having or not having DWI convictions. If you have one from the past, it also matters how many. And out-of-state DWI convictions can count against you in New Jersey as well if the offense involves similar conduct and you were driving over the legal limit of 0.08%. New Jersey categories DUIs into three primary types: first offense DWI, second offense DWI, and third or subsequent DWI offense. The penalties worsen as the number of previous offenses increases. However, if your last DUI conviction happened over 10 years before your current charges, you may be able to lessen the penalties with a ten-year step down.
In addition, first offenses are further delineated by blood alcohol concentration, with the dividing line at 0.10%. If your breath test reveals a BAC above 0.10%, a conviction means more serious ramifications than a BAC under 0.10%. At the highest end of the range, drivers with BACs exceeding 0.15% face still harsher penalties. One good thing to know is that you can no longer be penalized additionally for a DWI in a school zone.
Also importantly, NJ DWI law distinguishes between driving under the influence of alcohol or liquor and driving under the influence of a controlled dangerous substance like heroin, marijuana, or prescription drugs. If you were charged with driving on heroin, being under the influence of prescription drugs while driving, or operating a vehicle with marijuana in your system, the repercussions you're facing are different. One of the biggest differences between DWI penalties and drugged driving penalties are that DWIs in New Jersey carry ignition interlock device requirements for those convicted. As you might anticipate, the worse the drunk driving charge, the longer the interlock requirement.
Drunk Driving Charges on July Fourth in NJ, Where will my Case be Heard?
A standard DWI case is handled at the Municipal Court level. Specifically, your DUI case will be heard by the Municipal Court that hears cases for that municipality. For example, if you were charged with driving under the influence in Fort Lee, your case will be handled by the Fort Lee Municipal Court. Most municipal courts hold court sessions virtually through video conferences, so you will need the precise information about your appearance date and related details. Also, these cases are decided by a judge, as opposed to a jury of your peers like Superior Court cases. This means that after several appearances in court, discovery review by your attorney, pre-trial motions, and possibly a trial, the judge determines your guilt or innocence.
If the finding is guilt for a DUI offense, the judge has much less leeway when determining the sentence in your case. New Jersey stands firmly against plea bargaining between prosecutors and defense lawyers in drunk driving and driving on CDS cases. While you may have more options to reduce the penalties you face in most criminal cases, this is not so when it comes to a DWI. For this reason, your best chance of preventing the strict consequences for a DUI charge is to prevent a guilty finding in your case.
Have a July 4th DWI Case? You Need an Experienced NJ DUI Lawyer
With a wide variety of defense strategies that can be used to get drunk driving charges dismissed, it is highly advisable to get a lawyer involved who has been defending DWI cases throughout New Jersey for many years. With over 15 years of experience handling DUI cases, our firm's founder Travis Tormey has developed incredibly effective techniques for undermining the strength of prosecutors' cases. For instance, he uses tools and tactics like Fighting Probable Cause for a DWI Stop and Attacking Field Sobriety Tests to get critical evidence suppressed and ultimately deemed unusable in court. With a select team of lawyers who have over 70 years of combined experience, we confront every single DWI charge as an opportunity, first and foremost, to win. This involves going the extra mile to investigate the evidence in every single client's case, from video footage, to refusal form procedure, to Alcotest protocol and the machine itself, to determine the top approach to defend the case. If possible, we seek a dismissal above all else. For further information and to get a consultation free of charge, call (201)-556-1570 or contact us online. Our team is available around the clock to talk through the details of your July Fourth DWI charge in a free consultation.