New Jersey Eradicates DWI in a School Zone Charges
Changes to NJ DWI Law Remove School Zone Driving under the Influence Offenses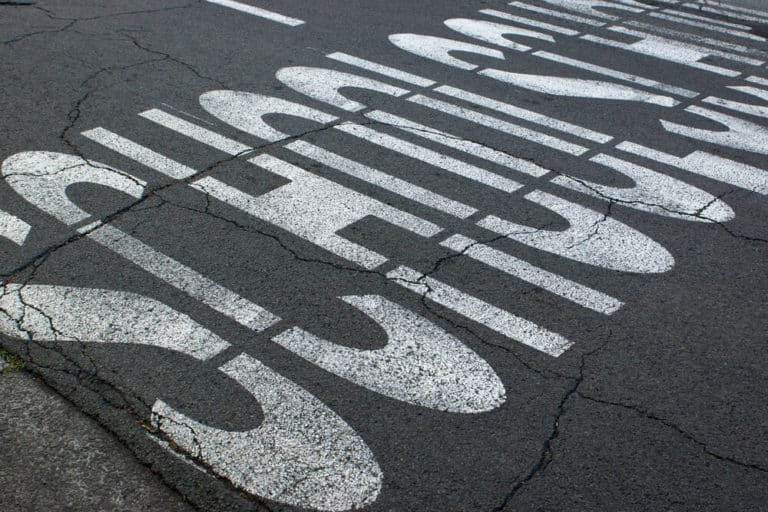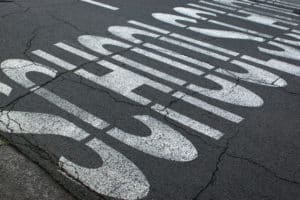 Before December 1st of 2019, if a person was convicted of drinking and driving or operating their car while under the influence of a drug in New Jersey, the court was required to suspend their license. The circumstances of the case did not mean anything to the judge and the person's background did not carry any weight in court. The judge had no choice; he or she was required, by law, to revoke the person's driver's license. For first time DUI offenders, the court could suspend a person's license for between 3 months and 1 year, depending on their level of intoxication. If a person was convicted of DWI a second time, the suspension increased to 2 years. For a third or subsequent DWI violation, the court would take away a person's license for 10 years.
Nevertheless, over time, studies showed that many people failed to abide by the court-ordered suspension and they continued to drive their car. And to make matters worse, numerous individuals continued to drink and drive. In turn, instead of imposing harsher penalties to try to deter repeat DUI offenders, New Jersey decided to change its approach. Instead of focusing on suspending a person's driver's license, our lawmakers enacted a new law that utilized the ignition interlock device as the State's primary mechanism for preventing drunk driving.
Accordingly, after December 1, 2019, if a person is convicted of operating a vehicle while under the influence of alcohol, they will not automatically lose their license. Rather, for a first DWI offense, the individual will be ordered to install an interlock device into their car. However, for subsequent offenders, the court will be required to revoke a person's license in addition to installing an interlock device. Thus, the defendant will have his or her license suspended and be required to place an interlock device in their car. Again, the overall goal of the new law is to prevent people from driving their car while under the influence of alcohol or drugs.
In addition to the interlock sanction, the new law also eliminated the school zone DWI infraction in New Jersey.
Under the old law, the court could impose a much harsher sentence if an individual was convicted of driving while intoxicated in a school zone. A school zone consisted of any property that was used for school purposes and any area that was within 1,000 feet of the property. Under the former law, for a first offense, a person would be fined not less than $500 or more than $800, could be imprisoned for up to 60 days, and the court was required to suspend the defendant's driver's license for 1 to 2 years. For a second offense, the driver could be fined not less than $1,000 or more than $2,000, perform community service for a period of 60 days, be imprisoned for no more than 180 days, and have his license to operate a motor vehicle suspended for a period of 4 years. For a third conviction, the individual would be fined $2,000, imprisoned for 180 days, directed to participate in a drug or alcohol inpatient rehabilitation program approved by the Intoxicated Driver Resource Center, and have his or her driver's license revoked for a period of 20 years.
It is certainly dangerous to drink and drive in a school zone and it is unquestionably perilous to drive intoxicated when children are present. However, in most instances, people who are stopped for driving while intoxicated are stopped at very late hours of the night or early hours of the morning. Most bars in New Jersey close at 2:00 am or 3:00 am. Thus, many people leaving the bar, drive home, and are subsequently stopped. In turn, most drivers try to argue that because they were stopped at such late hours, the schools were closed and there were no children present. Therefore, the argument follows, they should not be punished for driving under the influence in a school zone because no minors were placed in harm's way. Likewise, many others try to assert that they were unaware that they were driving in a school zone at the time of their arrest. In other words, if it was late at night and there were no signs indicating that the driver was, indeed, in a school zone, they should not be given a harsher sentence because they did not purposefully drive through a school zone.
Unfortunately, the old statute specifically provided that it is not a defense that a driver was unaware that he or she was driving on or within 1,000 feet of school property and it is not relevant that no children were present at the time of the offense. Consequently, the only real defense that a person had was to show they were not operating their vehicle inside a school zone, which was very difficult, if not impossible, to show. As a result, municipal prosecutors were able to utilize the enhanced sentencing mandates associated with the school zone offense to pressure defendants into pleading guilty. What typically occurred in court was the prosecutor would agree to dismiss the driving while intoxicated in a school zone and in exchange, have the defendant plead guilty to a common driving while intoxicated charge without the enhanced penalties.
Per the DWI reforms enacted in New Jersey, those days are long gone, and the new law has removed the school zone infraction. With the eradication of DUI in a school zone offenses, municipal prosecutors can no longer pressure individuals into settlements with guilty pleas for typical driving under the influence. Overall, this provides defendants with lesser penalties in connection with DWI charges, removing the catastrophically enhanced penalties previously incurred for DWI in a school zone.
Charged with DWI in NJ, Can Something be Done?
Still, being charged with a DUI in New Jersey undoubtedly begs the question: can I fight my case? The answer is a resounding yes. There are a vast array of highly effective defense tactics that can be used to beat DWI charges in New Jersey. The first step is to intensively examine the evidence in your case, assess each element of the state's proofs, and determine the potentially available defenses that may apply to your unique situation. What you need now is the knowledge and skill of a highly experienced DWI defense lawyer who has been successfully beating driving under the influence charges in New Jersey municipal courts for years. Fortunately, you've come to the right place. If you or someone you love has been charged with a DWI in New Jersey, please contact The Tormey Law Firm to speak with a dedicated DUI attorney who can advise and assist you. We encourage you to call (201)-556-1570 or contact us online 24/7 for a free consultation.