What to Know about Exigent Circumstances
Fighting Your Charges with an Exigent Circumstances Defense Strategy in New Jersey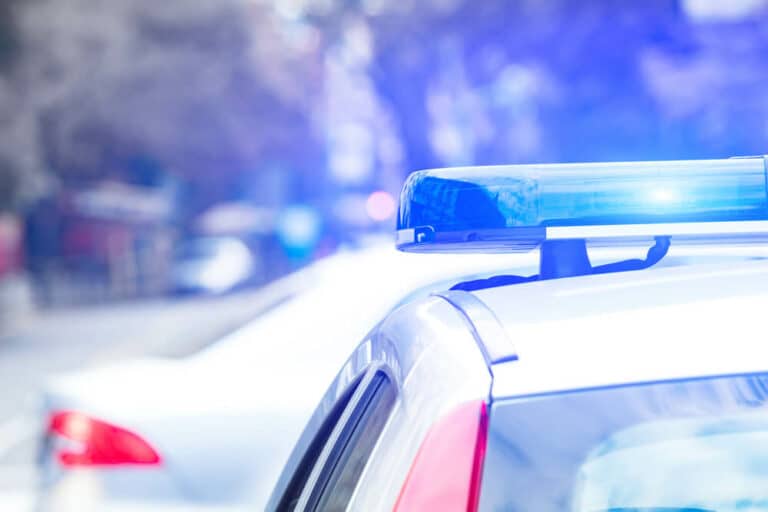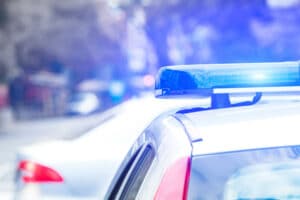 While you are constitutionally afforded certain privacy rights, such as those prohibiting illegal searches and seizures, there are exceptions that exist. Specifically, the Constitution's Fourth Amendment covers people's rights to be free of unlawful searches and seizures of their persons, houses, and personal effects. Specifically, an unreasonable search is without a warrant based on a sworn oath to a judge that probable cause exists to search specific people and places. However, sometimes exigent circumstances exist that make a warrantless search legal. The exigent circumstances exception to the Fourth Amendment's prohibition of unreasonable searches allows police to search without a warrant in emergencies. In totality, it is a conglomeration of different scenarios that justify law enforcement conducting a search in the absence of a search warrant. New Jersey courts determine whether exigency requirements negating the necessity for a warrant exist based on specific factors and the circumstances of each case.
Our talented team of criminal defense attorneys at The Tormey Law Firm often challenge warrantless searches when police search our clients or their houses, vehicles, businesses, or other property without consent, a warrant, or a justifiable exception to the warrant requirement. Since the Fourth Amendment protects people's privacy, the state must establish exigent circumstances, considering all situational factors. Our lawyers know how to get evidence suppressed when police had no probable cause, went fishing for evidence after creating an emergency, and were not protecting people, police, or proof in a criminal case. In other words, we fight to prove that the situation allowed the police time and security to obtain a warrant and that without one, the evidence cannot and should not be used to prosecute our clients. This highly strategic and effective defense has been used to beat charges in virtually every county in New Jersey, including in Hudson County, Bergen County, Middlesex County, Passaic County, Essex County, and Union County. To discuss the application of exigent circumstances to your case and how we can assist with devising your optimal defense, contact us at (201)-556-1570. Our attorneys can assist you 24/7 with a free consultation.
Understanding the Meaning of Exigent Circumstances
While exigent may be synonymous with an emergency, something like a crisis, the policing context refers to emergencies that require immediate action to protect people, officers, or evidence critical to criminal prosecution. The nature of exigency is unforeseeable circumstances that do not allow officers the time to obtain a warrant before acting, such as seizing a gun, bomb, person, or crime evidence. However, there still needs to be probable cause that a crime occurred or is underway.
Main Types of Exigent Circumstances Cases in NJ
The exigent circumstances exception falls into two categories of police work: criminal law enforcement and community caretaking. The first type pertains to the imminent loss of criminal evidence or a suspect. For example, a suspect who flees before the police can arrest them may pursue the suspect and seize them upon capture. There is no time to see a judge about obtaining a warrant. The same reasoning applies to criminal evidence likely to disappear, such as drug crime suspects flushing drugs down the toilet when the police follow them to their door. The police may enter the residence without a warrant to save the evidence under exigent circumstances.
Under the community caretaking category of exigent circumstances, an officer may enter a private residence and search inside when the safety of the police or others is at stake. For instance, an officer may enter a private home where domestic violence appears to be taking place by the screams and threats overheard. To protect the victim, an officer may enter the residence. Also, when the danger comes from someone intending to harm the police, law enforcement may enter a private space to find firearms, explosives, or other weapons.
Factors for Determining Exigent Circumstances in a Criminal Case
Since warrantless searches raise constitutional concerns, courts look for specific factors to evaluate whether exigent circumstances justify warrantless searches and seizures. The first factor a judge may look for is the urgency that eliminates the possibility of obtaining a warrant; for example, the destruction of evidence is about to occur. Courts also consider police safety in maintaining a criminal site intact while they get a warrant, for instance, whether the location can be safely surveilled and secured during that time. In a volatile situation with armed hostage takers or domestic violence, the police and others may be endangered by not taking immediate action, especially when the suspects know the police are outside or at their door.
An armed suspect heightens the necessity, just like the seriousness of the crime, such as kidnapping, murder, or drug trafficking. A judge will also look at the likelihood of criminal activity, meaning probable cause. When the probability that a crime took place or is taking place is high, the warrantless search is more likely to be justified. Other factors include the nature of the evidence, whether it is easily destroyed, like drugs, the time of the day that the circumstances arose, and whether the police created the emergency.
Police Cannot Cross the Line Based on Exigent Circumstances
The police may not exceed the parameters of the community caretaking exception. They must reasonably believe an emergency exists where someone is in danger and then search only the area related to that emergency. In other words, the police cannot use an emergency as a pretext to seek criminal evidence. The reasonableness of the belief in an existent emergency is determined by the objective test of what a reasonable and prudent person would have believed under the circumstances.
Once the threshold reasonableness to be in a private space without a warrant exists, the police may conduct a reasonable search and seize evidence of a crime in plain view. In the example of the domestic violence protection situation justifying a warrantless entry into the home, the police may confiscate any illegal weapons or drugs that they find in plain view, perhaps on a table or shelf that the police officers can see by being where the domestic violence occurred. However, they may not open drawers and closet doors, looking for more evidence.
Perspective from a Case of Suppressed Gun Evidence in New Jersey
In a recent New Jersey Supreme Court case, the court overturned a defendant's gun conviction after the police searched his home without a warrant. The defendant's girlfriend reported that the defendant assaulted her and brandished a gun in front of her children. The police arrested the defendant after obtaining a warrant to arrest the defendant and search the premises. After the police took the defendant to jail, the remaining officers searched but found no firearms. They obtained the girlfriend's consent to search a car and storage bin and found guns in a closed drawstring bag.
The defendant sought to suppress evidence of the gun as an unlawful seizure, and the state countered that exigent circumstances warranted the search. The court disagreed, stating that there was no hot pursuit of a suspect, as the defendant was on his way to jail, no lives were in danger, nor was the evidence at risk of destruction before the police could obtain a warrant. The court threw out the gun conviction. Without the gun evidence, the state could not convict the defendant.
Observable Evidence May be Seized During Searches under the Exigency Exception
Since exigent circumstances require quick action to protect people and preserve evidence, officers find themselves in homes where occupants feel safe in privacy. Thus, they may leave guns or drugs around when that is their habit, and they do not expect law enforcement in their home. When an emergency requires officers to enter a house to arrest someone who is behaving violently toward their family or partner, they may find or observe other evidence supporting criminal charges.
Common Charges Resulting from Exigent Circumstances Searches and Seizures in NJ
Some of the most frequent charges arising in cases involving exigent circumstances include: assault, unlawful possession of a firearm, drug possession, drug distribution or manufacturing, and child endangerment, when police see children exposed to violence, drugs, or weapons or suffering child abuse or neglect.
Ways our Criminal Attorneys can Beat Your Case with an Exigent Circumstances Defense
Our criminal defense lawyers investigate each case to determine if your rights were violated in the course of a search or investigation based on exigent circumstances, and when violations of our clients' rights occur, we use this to suppress evidence that may have been seized during the police invasion of their privacy. We commonly use this defense approach to get critical evidence thrown out of court, meaning it is deemed inadmissible, and cannot be used by the prosecution to get a conviction. When our attorneys file suppression motions to challenge the search and seizure, seeking to keep evidence out of court, the prosecution often cannot prove beyond a reasonable doubt that a crime occurred.
With our decades of experience handling gun charges and domestic violence cases, as well as drug charges involving possession, distribution, and other serious criminal offenses, we fight tirelessly to undermine the state's case and get our clients' charges dismissed. If you or someone you love faces criminal charges after a warrantless search, contact the criminal lawyers at The Tormey Law Firm to talk through the details of your case. We can help with your defense in Monmouth County, Ocean County, Morris County, Sussex County, Warren County, and throughout New Jersey. For a free consultation, call (201)-556-1570 today.