What it Means to be Charged with Drug Trafficking in New Jersey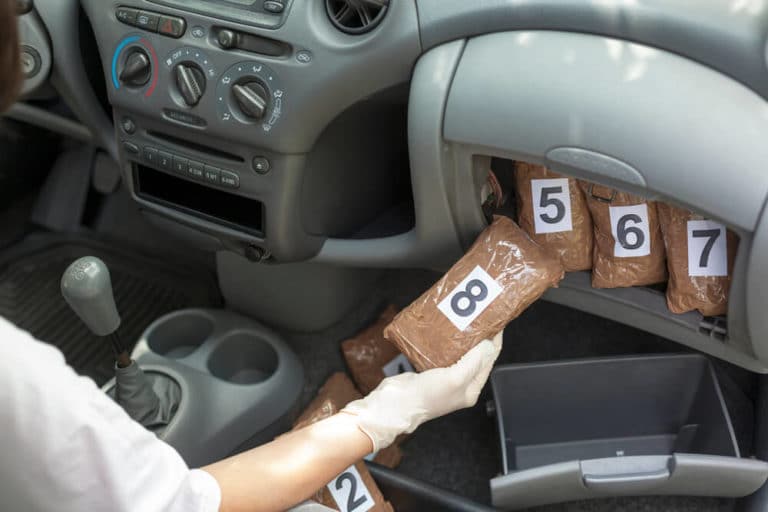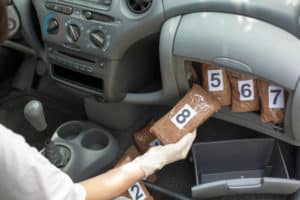 Maybe you or someone you know was busted for cocaine or heroin, breaking the New Jersey laws forbidding the possession and distribution of illegal drugs. Even marijuana is still a Schedule I controlled dangerous substance unless you are operating in accordance with the medical marijuana policies of the state. For any kind of illegal drug or prescription drug absent such a prescription, it is unlawful anywhere in New Jersey to possess, sell, manufacture, or distribute. If caught with any amount, even if small enough to be merely for personal use, you may face criminal charges. When the amount increases and the surrounding circumstances suggest the drugs were intended for sale, you may be arrested and charged with a more serious crime than possession, namely distribution. Now, if you or anyone you know bought their supply from an enterprise that grows, cultivates (picks, trims, packages), makes, distributes, and sells drugs statewide or nationally, then the enterprise supplier and their associates are probably guilty of drug trafficking, a more serious charge, carrying long prison sentences, high fines, confiscation of money and property, as well as possible deportation for those without U.S. citizenship.
Drug trafficking may result in indictable crimes and federal charges that could potentially land a convicted defendant in prison for decades. To protect your freedom, this situation demands you seek help from a seasoned criminal defense attorney before speaking to the police, prosecutor, or anyone involved in the narcotics investigation and arrest. The criminal defense lawyers at The Tormey Law Firm can protect your rights at this critical time, serving as indispensable guides, advisers, counselors, and advocates in the criminal justice system if you or a loved one has been accused of drug trafficking in New Jersey. Contact us immediately at (201)-556-1570 to speak with an attorney who can advise you personally before answering questions or making any further decisions. What you do now could determine your future and your family's for years to come.
What Qualifies as Drug Trafficking in New Jersey?
Controlled substances in the federal Controlled Substances Act are classified on schedules I to V, the more dangerous drugs scheduled as I or II, all the way down to over-the-counter drugs at V. The more dangerous the drugs, the higher the penalties for trafficking in them, without a DEA-approved license to do so. Some of the most common include marijuana, cocaine, methamphetamine, heroin, fentanyl, or others that you have most likely heard of, if not seen or handled. Typically, if a person is accused of possessing or distributing drugs in the state of New Jersey, they are prosecuted under state law. However, if the defendant allegedly possessed, cultivated, manufactured, grew, distributed, or sold drugs in other states as well as New Jersey, or moved them into New Jersey from out of state, they may be subject to federal and state laws prohibiting drug trafficking.
Some elements of trafficking are consistent with distribution. For instance, to prove drug distribution or trafficking, the federal or state prosecution must convince a jury that the accused intended to grow, manufacture, cultivate, distribute, or sell controlled substances. For example, if the police find special lights, heat lamps, leaves, large quantities of cash, and extraction equipment to make oils and other products from marijuana plants on the accused's property, these items may serve as evidence of drug manufacturing and even trafficking, to support the prosecution's case in state or federal court. With illegal drug use, possession, sale, manufacture, and distribution on either the state and federal level, the arrest begins the criminal justice process and that is usually at a local police station. But if an accused has possessed, sold, manufactured, or distributed illegal drugs across state lines or on federal property, such as at a military base, their case is handled in federal court and determined by federal law. Thus, carrying drugs into another state for sale is a federal offense. Likewise, smuggling drugs across national borders is a federal crime, whether smuggling for yourself or for an illegal enterprise.
Who Investigates Drug Trafficking in NJ?
Typically, large drug trafficking operations are investigated by several state, local, and federal agencies over a prolonged period of time. Long-term investigations by state authorities on drug trafficking operations usually yield evidence used by federal prosecutors. It is not unusual for federal, local, and state agencies to cooperate in identifying, gathering evidence against, arresting, and prosecuting drug offenders. So, if a New Jersey drug ring has been identified and investigated over a long time by New Jersey narcotics units, gang units, federal Drug Enforcement Agency, Department of Homeland Security, the local sheriff's department, U.S. Bureau of Tobacco, Firearms and Explosives, and other state and federal law enforcement agencies, once the arrests are made by federal agents, state, local, and federal investigators, officers, and prosecutors cooperate to produce evidence for prosecution. Many drug rings involve guns, gangs, and juveniles, so it is not unusual to see many state and federal agencies involved. And since the federal penalties for drug trafficking are more severe than state laws, the case is typically handled in federal court.
Who Prosecutes those Charged with Drug Trafficking in New Jersey?
In addition, federal authorities usually oversee the prosecution of defendants with large quantities of drugs or money, for drug crimes involving numerous participants, or for drug trafficking, especially if other federal crimes are involved, like money laundering, which may warrant federal conspiracy or Federal Racketeer Influenced and Corrupt Organization Act crimes. Once the U.S. Attorney's Office presents evidence to the grand jury and the grand jury returns an indictment on criminal charges, the case proceeds in federal court. Cases in federal court are heard by federal magistrates at the United States District Courts located around New Jersey.
What is the Punishment for Drug Trafficking?
Federal laws are more severe, so that those convicted under federal law will serve prison time. Drug trafficking charges rest on the type of drug and amount, as specific drugs and amounts qualify for a particular range of penalties and punishments. If convicted, mandatory minimum sentences may apply, depending upon the specific drugs involved and the quantities. The Anti-Drug Abuse Act of 1986 sets forth mandatory minimum penalties for drug trafficking, including conspiracy to traffic drugs, selling drugs to people under 21, pregnant women, or near schools, or using a minor in a drug operation. More severe punishment is given for drug dealing that involves death or serious bodily injury from the use of controlled dangerous substances purchased from the defendant or defendants. Fines are hugely expensive from $100,000.00 to $50 million, depending on the Scheduled drug and circumstances, for example, if the person has prior convictions. A federal conviction with a mandatory minimum sentence of 5 to 40 years could increase to life with a prior, and more than one prior can lead to a life imprisonment sentence. Federal sentences are generally longer and more expensive.
When accused of participating in drug operations, both federal and state law may apply. Some state charges that may be filed in cases like this including being the leader of a narcotics trafficking network, maintaining a CDS production facility, and strict liability for drug-induced death. In more serious criminal cases in New Jersey, mandatory minimum sentences require the convicted defendant to serve a minimum prison time, such as two-thirds or 85% of a sentence, which means the judge has little to no discretion to reduce the sentence. This is different from most criminal cases wherein the crime allegedly committed allows a range of penalties.
Need a Lawyer for Drug Trafficking Defense in NJ
While the situation is extremely serious, it does not mean that you have no recourse if you are arrested for drug trafficking and are charged in federal or state court. You can hire a criminal defense attorney, who can make sure you are treated fairly and your interests protected every step of the way. Our criminal lawyers can examine every step of the legal process from how you were investigated, arrested, and charged, and keep you protected when federal or state investigators want information from you. We can ensure that the indictment process is fair, that the prosecutor is presenting appropriate evidence to the grand jury. Our team can also find errors that police made in the course of the investigation and cross-examine witnesses, including any police informants or any material witnesses against you before and during a trial.
Do not chance it alone in a drug trafficking case in New Jersey. You want to have a strong criminal defense attorney who knows how to deal with state and federal authorities to provide you with the best defense possible. The rest of your life may depend on it. Contact The Tormey Law Firm to discuss your situation with a lawyer right away. Consultations are free and available 24/7. Call (201)-556-1570 or request a free consultation online to learn more.