New Jersey Releases County Jail Inmates Amidst Coronavirus Outbreak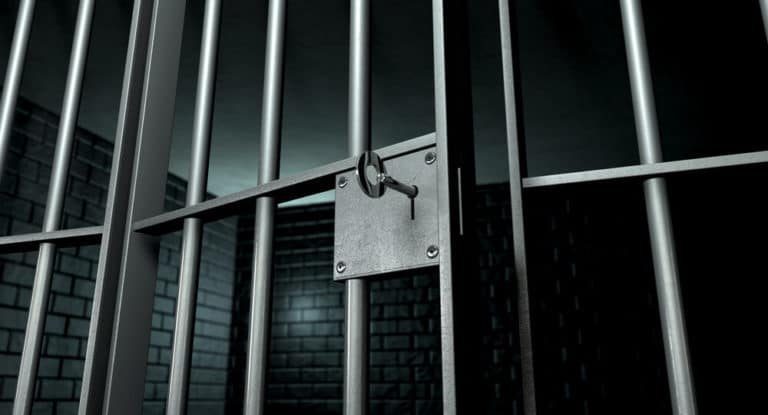 On March 24, 2020, the New Jersey Supreme Court publicized a Consent Order releasing people from county jails who are serving municipal court sentences or sentenced to jail as a condition of probation. This unprecedented Consent Order for the release of inmates was reached as COVID-19 aggressively attacks the citizens of New Jersey. This pandemic is more easily spread from person to person in close proximity. Therefore, the Consent Order seeks to avoid infestation in county jails across the state by lessening the jail population.
It is well known that jails are heavily populated areas where people live in close quarters. As has been explained by the Centers for Disease Control and Prevention (CDC) and other reputable sources, COVID-19 thrives in such tight spaces and densely populated communities, making jails a hotbed for the spread of such diseases. In response to the pervasive spread of Coronavirus, the New Jersey Courts Consent Order, Docket Number 084230 seeks to protect those who work in county jails, as well as the inmates temporarily residing there. In NJ, thousands of individuals are in jail because of municipal sentences and now, some estimate that as many as 1,000 individuals could be released under the Consent Order. Your loved one serving a jail sentence may be entitled to release under the order, as there are many disorderly persons offenses that allow county jail sentences upon conviction or violation of probation. Certain DWI charges may also be punished by county jail time in New Jersey. Beyond municipal court offenses, those sentenced to county jail time as a condition of probation for an indictable crime may also be released by the consent order.
What is the NJ Supreme Court Consent Order Relating to COVID-19?
As the outbreak of COVID-19 escalates, leaders in the legal community are concerned that people in county jails will become infected. Those that are potentially impacted include the inmates, correctional officers, and civilians working in the jails. As of March 24, there were known cases of infection in Bergen, Essex, and Hudson County jails. To minimize the spread of the disease, the Public Defender's Office sought release of some inmates through an Order to Show Cause to the Supreme Court.
Accordingly, the New Jersey Supreme Court agreed that the risk of infection is high amongst the jail population and he signed a Consent Order permitting the release of inmates serving municipal court sentences or those serving sentences as a condition of probation. This Consent Order impacts or commutes the sentences of hundreds of people across the state. Notably, prosecutors have the right to object to the release of a particular person and if they successfully demonstrate that the release of the person poses a danger to the community, the court may continue to hold the person.
As such, the Consent Order does not permit the release of those whose release would compromise the safety of the public. Further, the individuals subject to release must have a place to go upon release. Among the soon-to-be released inmates in county jails from Bergen County, to Morris County, to Monmouth County, and Passaic County, and the many other jails throughout New Jersey, many of these people have been sentenced to jail after being convicted of an offense in municipal court, sentenced for violating probationary terms, or sentenced to jail time as a condition of probation for an indictable crime, such as a fourth degree crime.
What Types of Offenses are People Sentenced to County Jail for in NJ?
People are summoned to New Jersey Municipal Courts for violations of municipal ordinances, petty disorderly persons offenses (pdp), disorderly persons offenses (dp), and traffic violations such as DUI. Depending on the circumstances of the individual case, people convicted of disorderly persons offenses and Driving While Intoxicated may go to jail as part of their sentence. Some jail sentences are compulsory, while others are discretionary under New Jersey law. In other words, there are some situations in which the court has no choice but to send you to jail. This is primarily because New Jersey courts seek to admonish repeat offenders with mandatory jail time. Two common examples of cases with mandatory imposition of county jail sentences are repeat offenses for DWI and shoplifting.
Mandatory Jail Sentences in NJ Municipal Court Cases
Convictions for multiple DUI offenses have possible jail sentences attached for those convicted. For example, if you have been convicted for a third or subsequent DUI, the Judge must sentence you to 180 days in the county jail. A portion of the jail sentence, namely 90 days, can be served in an acceptable substance abuse treatment facility, but the remainder must be served in jail. This is true even if your past DWI convictions are from another state. If that state has similar laws and you were convicted of driving under the influence, this is generally recognized in New Jersey as a prior offense.
Moreover, for a disorderly persons offense of shoplifting, you ultimately may be sentenced to 180 days in jail. While the 180 days is discretionary, the court must impose at least 90 days in jail if you are convicted of a third shoplifting offense. Often, a person will serve 90 days in jail as a condition of probation and probation will be ordered to allow you to complete community service and pay all fines. However, if you do not fulfill your obligations of probation, you can go back to jail for the remaining 90 days.
Discretionary Jail Time for a Disorderly Persons Offense in New Jersey
Not all cases tie the municipal court judge's hands with regard to sending you to jail. However, the judge is allowed, at his or her discretion, to sentence you to jail for a disorderly persons offense. A disorderly persons offense under New Jersey law is punishable by county jail time of as much as six months. Examples of disorderly persons offenses that have the potential to result in jail time include:
The above is not an exhaustive list but gives you a general idea of commonly charged disorderly persons offenses carrying the penalty of up to 6 months in the county jail. Often, since many charges do not require jail, there are ways that our attorneys can help you avoid a stay in the county corrections facility. Whether through dismissal with an effective defense strategy, admission into Conditional Discharge or the Conditional Dismissal Program, negotiating a plea to a lesser sentence, or getting the criminal offense downgraded to a municipal ordinance violation, there are strategies that an experienced NJ criminal defense lawyer knows how to use to achieve the best outcome in your case.
Jail Sentence as a Condition of Probation for an Indictable Crime in NJ
Also notable, a person may be sentenced to up to 364 days of county jail time for an indictable offense in certain cases in New Jersey. Typically, a jail sentence will be ordered as a condition of a probation in a case involving criminal charges for a fourth degree or third degree crime. In more serious cases involving first and second degree felonies, there is a presumption of incarceration for everyone convicted, regardless of their status as a first time offender.
If you have been charged with disorderly persons offense, DWI, or another criminal offense in New Jersey, contact The Tormey Law Firm for the help you need today. Our experienced criminal attorneys will answer all of your questions in a free consultation, instruct you on the law, and discuss what we can do to seek a positive resolution of your case. You don't need to waste time worrying when you can take a proactive approach to your defense. Contact us today at (201)-556-1570 to speak with a zealous criminal law advocate representing clients throughout New Jersey.