Charged with a Crime during Super Bowl Weekend in New Jersey
Facing Criminal Charges from the Super Bowl in NJ?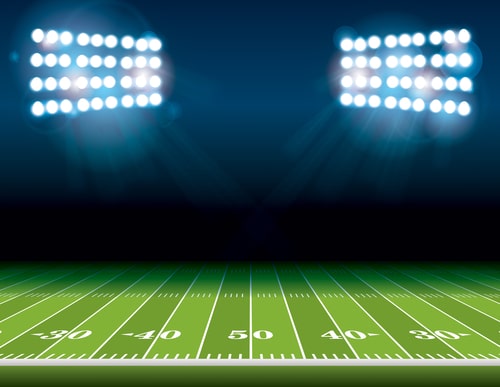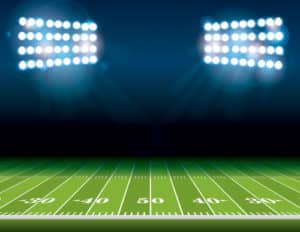 The Super Bowl is the premier sporting event in the United States. Emotions run high. People often drink to excess. Some people are invariably arrested. This year, Super Bowl LIII will be held on Sunday, February 3rd. But the parties and gatherings go on all weekend long. The bars are packed with people choosing sides between the team competing teams, this year the New England Patriots and Los Angeles Rams. In New Jersey, Super Bowl is a time for celebrating, drinking, and being with friends and family. However, police know that crimes like assault, disorderly conduct, and DUI are highly common. Officers patrol the bars, streets, and public places on the lookout for people to arrest for criminal charges. The following is an overview of the some of the most common criminal offenses that occur in the time surrounding the Super Bowl. If you find yourself arrested and charged with a criminal offense in NJ, the skilled New Jersey criminal defense lawyers at The Tormey Law Firm can help. Contact us today at (201)-556-1570 to discuss your specific case in a free consultation.
Charged with Assault on Super Bowl Sunday
New Jersey law prohibits both fighting and assault. When a fight breaks out between fans of rival teams while the Super Bowl is on at a bar, at a house party, or at a similar event, there is a strong chance that assault charges will be a result. Assault involves a threat of harm or violence against another person or actual harm or violence against that person. If you are accused of assaulting another person on Super Bowl Sunday or getting into a fight, you may be charged with simple assault or aggravated assault. The specific level of assault charge and associated penalties are determined by the extent of the other person's injuries and other factors, like whether there was a weapon involved.
Police can arrest you for assault if you attempt to cause bodily injury to a person, if bodily injury is negligently caused with a deadly weapon, or if someone threatens another person or puts them in fear of serious bodily injury. You can be arrested for a petty disorderly persons offense in New Jersey if you're caught in a fight that was carried out by mutual consent, otherwise you will face a disorderly persons charge. You can face even more serious charges of battery and aggravated assault if you do in fact cause bodily injury to another person during the fight.
Facing Disorderly Conduct Charges from the Super Bowl
Many people drink during the Super Bowl, but if your drinking causes you to engage in disorderly conduct, i.e. engaging in improper behavior or using offensive language in a public place, you may be arrest for a disorderly persons offense in New Jersey. These laws are not relaxed just because the big game is on at your local bar—officers can and will enforce this law if you drink to excess and interfere with other patrons at the bar or other location.
Resisting Arrest Charge during the Super Bowl Game
Persons who get drunk or get into a fight during the Super Bowl will likely come into contact with law enforcement or paramedics. Given that a fight is already occurring (or given that people may be drunk or high in this situation), some individuals will take the further step of fighting with or resisting the police. Striking police officers and/or first responders can result in an aggravated assault charge in New Jersey, which is an indictable offense that carries with it a heavy fine and potentially years in prison.
Alternatively, if you do not fight with police officers but rather fail to cooperate with them or comply with their lawful instructions, you may be charged with resisting arrest. New Jersey categorizes a basic resisting arrest charge as a disorderly persons offense, but fleeing the scene, getting in a motor vehicle, and/or causing a risk of bodily injury to another person can result in an indictable offense called eluding. This crime can be charged in addition to aggravated assault if you fail to comply with a police officer and get into an altercation with that officer, whether during the Super Bowl or otherwise.
Arrested for DUI on Super Bowl Weekend
If you drink too much (or ingest too many drugs) at the Super Bowl to drive safely, and get behind the wheel of a motor vehicle, you run the risk of suffering a DUI arrest. New Jersey's DUI law prohibits driving with a blood alcohol concentration of .08 or more, and the state further criminalizes driving with any quantity of drugs, alcohol, or both in your system if those substances render you unable to operate a motor vehicle with the same care and caution as a sober person would exercise in like circumstances. The penalty for leaving the Super Bowl after you've had one too many can thus be quite high.
Many people drink at the Super Bowl, but public intoxication—or drinking to the point where you pass out in the street, block stairways or sidewalks, or display in inability to care for yourself or others—can get you into trouble. Although public intoxication is not a crime in an of itself in New Jersey, it can draw unwanted attention to you and cause an incident with police that leads to other charges, such as disorderly conduct or being under the influence of drugs in public.
I was Charged with a Crime on the Super Bowl in NJ, What Should I do?
If you were arrested on Super Bowl Sunday or the weekend of the big game in New Jersey, you should consult an experienced criminal defense lawyer and find out all of your options. An arrest is by no means a conviction and you don't need to let this ruin your life. There are numerous ways to get criminal charges dismissed, including defense strategies and diversionary programs for first-time offenders. Don't delay in finding out what you can do to fight your charges and move on with your life. The skilled New Jersey criminal defense attorneys at The Tormey Law Firm handle criminal and DWI charges for clients in Morristown, Hoboken, Paramus, Hackensack, South Orange, New Brunswick, Montclair, and throughout the state on a regular basis. Call us at (201)-556-1570 for a free consultation today or fill out our online form to get more information.
Additional Reading: