New Jersey Extends Restraining Order Protections
Lawmakers in NJ have expanded the opportunities for protection orders by enacting the New Jersey's Victim's Assistance and Survivor Protection Act, which allows victims to file temporary restraining orders against strangers for stalking or cyberharassment.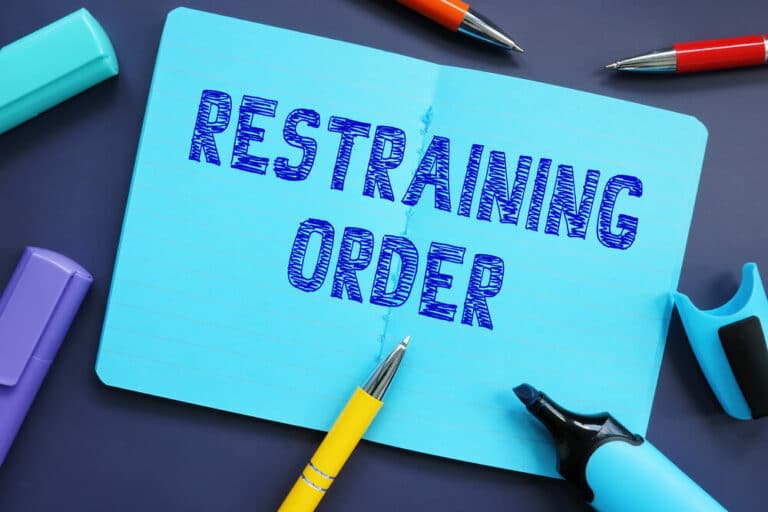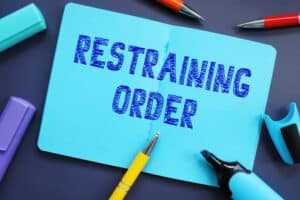 Just as the way we meet new people and form personal relationships has changed dramatically with the use of technology and social media, so too has the ways in which victims of domestic abuse and stalking are harassed and harmed by their abusers. A rise in internet stalking and harassment in particular rendered many victims without proper legal protections because their circumstances did not fall within existing categories of domestic violence victims. Previous to the recent expansion of New Jersey's law on restraining orders, the law offered restraining orders to people who met certain relationship criteria with their abusers, and the New Jersey's Sexual Assault Survivors Protection Act (SASPA) only offered protection to victims through sexual assault restraining orders if they were victims of sexual offenses. Those who could obtain restraining orders based on stalking or harassment must have either been minors or adults with mental disabilities, unless they had an existing connection with the offender. However, the law failed to adequately address the needs of victims who did not personally know their stalkers, thereby leaving a "stranger loophole."
In July 2023, New Jersey Governor Murphy signed an expansion of this Act into law, with a new name,  the Victim's Assistance and Survivor Protection Act, to represent the expanded protection for victims who failed to meet the strict criteria of the old law. The expanded law closes the "stranger loophole" and bolsters the protections afforded to victims in several notable ways.
The Evolution of NJ Restraining Order Law to Encompass More Victims
Prior to the passage of New Jersey's Victim's Assistance and Survivor Protection Act, only victims who were physically or mentally disabled were able to seek a restraining order against a stalker. Other victims were required to have some type of romantic or familial relationship to the perpetrator, which marginalized and left victims without any prior relationship to their stalkers without the power of a restraining order under New Jersey law. Now, victims who are targeted by strangers on the internet or even acquaintances whom they have no history of a relationship with can be protected through temporary and/or final restraining orders.
Notably, the new law specifically addresses cyberstalking as a ground in the Act for which a victim can seek a protective order. In the digital age, the rise of cyberstalking has been facilitated through the many different ways a victim can be contacted, stalked, and harassed including through private Facebook messages, posts on an individual's Facebook page, Instagram direct messages, Snapchat messages, email, phone texts, and more. Abusers may even try to hack into an individual's private account, send messages to others from the victim's accounts, and impersonate, blackmail, and threaten victims. Even though the abuse is virtual, there is an unfortunate paradox of cyberstalking in which the abuse can simultaneously feel very isolating and personally threatening, but also publicly humiliating and almost omnipresent.
New Jersey's Victim's Assistance and Survivor Protection Act recognizes the real and lasting harm that these forms of abuse can have on victims and provides them with an avenue to protect and advocate for themselves.
Impact of the Newly Expanded Restraining Order Law on Defendants in NJ
While the new law expands protections available to victims of cyberstalking, it in-turn creates a whole new class of defendants against whom restraining orders can be sought. This shift, therefore, requires an equal focus on due process and a defendant's right to defend themselves against allegations of stalking and abuse, which a Defendant's Constitutional rights protect.
When an alleged victim seeks a restraining order against an alleged abuser, the defendant has the right to due process, which include a fair and impartial review of both the victim's petition and accusations, as well as the defendant's side of the story. Defendants in these cases have the right to be represented by legal counsel and present evidence and witness testimony in support of their defense.
If you are a defendant facing a restraining order based on the expanded grounds of this new law, the experienced domestic violence defense attorneys at The Tormey Law Firm can help to ensure that your Constitutional rights are protected during the proceedings and present all relevant evidence in your defense, which might include evidence that undermines the credibility of the victim and/or other witnesses.
The Role of an Attorney in Restraining Order Cases Lacking Familial or Dating Relationships
In cases involving alleged domestic violence, abuse, and/or stalking, it is critical that both victims and defendants receive the counsel and advocacy they need. These types of crimes are very serious, and victims should not leave their safety to chance or endure the potentially life-threatening nature of domestic abuse or the mental and emotional toll that it can take on them.
Defendant's or individuals against whom allegations of abuse or stalking have been made also need an advocate who can protect their rights and present a compelling defense of any allegations made against them.
Contact our Team of New Jersey Attorneys for Help with a Restraining Order Involving Someone You do Not Know
Regardless of whether you are the victim or the accused, legal representation in these cases is indispensable. Our team of experienced New Jersey domestic violence and restraining order attorneys has handled countless restraining order cases and we are committed to protecting the interests of our clients and ensuring that they receive dedicated advocacy. For more information about how we can help you in your restraining order case, please contact us at (201)-556-1570 for a free consultation with our team.
Additional Information: