Fort Lee DWI Arrest Rate is Highest in Bergen County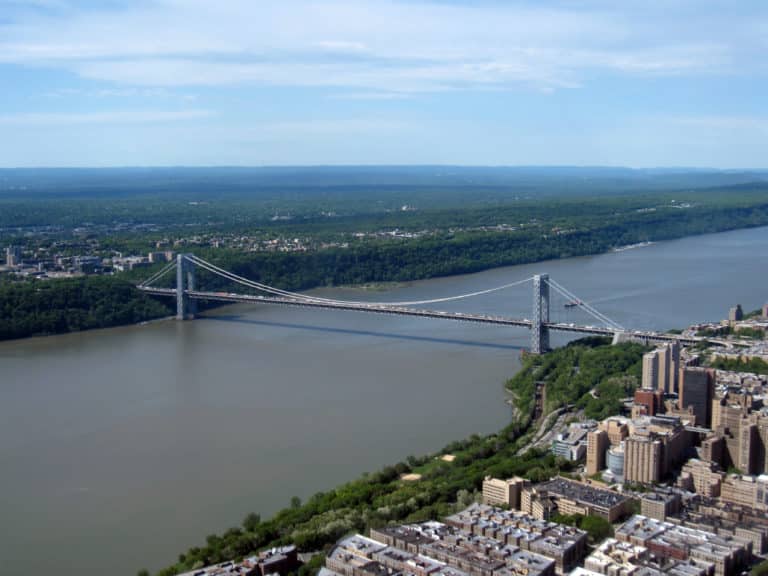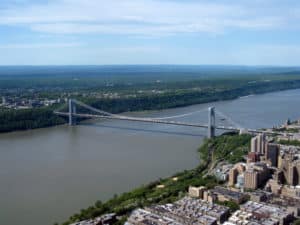 Bergen County is the most populous county in New Jersey, with 939,151 residents in 2016. The county's approximately 246.671 square miles are divided into 70 municipalities, with Hackensack serving as the county seat. In addition to its nearly 1 million residents, Bergen County has a nearly 3,000 miles of roadways, including portions of the New Jersey Turnpike, Garden State Parkway, Interstate 80, Interstate 287, US Highways 1/9, Routes 46 and 202, and the Palisades Interstate Parkway. In fact, one of the biggest draws of Bergen County is the access it provides to New York City. Specifically, the George Washington Bridge connects Fort Lee in Bergen County to Upper Manhattan and is the busiest motor vehicle bridge in the world. With so many people on the roads, Bergen County is heavily patrolled by New Jersey State Police and officers from local police departments. With this in mind, it is not surprising that there are thousands of arrests for DWI in Bergen County every year. The State disseminated a report recently, which investigated the number of DWI arrests that occurred in each town in New Jersey between July of 2016 and June of 2017. The town in Bergen County with the most DWI citations in that one-year period? Fort Lee.
Fort Lee ranked at the top of the Bergen County towns list for drunk driving arrests with a total of 163 in 12 months. Notably, this marks a 22 percent decrease when compared with the previous 12 months, which saw 210 DWI charges issued. Police patrol Fort Lee, particularly the area surrounding the George Washington Bridge, conducting motor vehicle stops with astounding frequency in an effort to identify drunk drivers. If you are among the hundreds of people charged with DWI in Fort Lee, there are certain things you need to know.
1. New Jersey Does Not Offer Plea Agreements in DWI Cases
This no-plea bargaining policy is strict and unwavering, which means that your only alternative to the DWI penalties you are facing is to have the charges dismissed. There is one exception to this rule, however, in that New Jersey Municipal Prosecutors are allowed to drop a charge for DWI refusal (N.J.S.A. 39:4-50.2a) if the defendant pleads guilty to the underlying DWI offense (N.J.S.A. 39:4-50).
2. New Jersey Does Not Offer Temporary or Work Licenses
If you are convicted of driving while intoxicated in New Jersey, your driver's license is suspended for a specified period based on the specific DWI charge. The license suspension for DWI differs based on the number of previous DUI offenses (if any) for which you were convicted, and for a first offense, your blood alcohol concentration (BAC) at the time. The specific driver's license suspension for different types of DWI are as follows:
Although not having a license can significantly impact your ability to travel to and from work and to conduct the activities of your daily life, New Jersey does not offer hardship licenses for anyone convicted of DWI.
3. DWI Refusal Bears Some of the Same Penalties as Typical DUI
New Jersey has what is known as an "implied consent" law, which means that any driver who operates a motor vehicle on a New Jersey roadway consents to providing a breath sample if a law enforcement officer has reasonable belief that he or she is driving under the influence. As a result, refusing to submit to a breathalyzer test is a serious motor vehicle offense that entails severe penalties. In fact, you face the same penalties for DWI refusal that you would if you were convicted of a typical DUI offense.
4. You CAN Beat a DWI Charge in New Jersey
Obviously, being charged with DWI in Fort Lee or anywhere else in Bergen County or New Jersey can significantly impact your reputation, your finances, and your life. Fortunately, DWI cases have a host of technicalities that provide an experienced DWI defense lawyer with opportunities to beat the charges. At The Tormey Law Firm, our skilled DUI defense attorneys have highly effective tactics that we use on a regular basis to beat DWI charges in courts across the state. Some of our DWI defense strategies include:
If you have been charged with DWI in Fort Lee, visit our Fort Lee DWI Page for specific information related to your case. You can also view our DWI in New Jersey video to learn more about your charges and potential ways to beat them. Clients also find our Frequently Asked Questions (FAQs) about DWI page very helpful. Also, for a free consultation with a highly knowledgeable DWI defense lawyer, contact our offices in Bergen County today at (201)-556-1570.
To read more about the top towns in each county for DWI arrests in New Jersey, access the following resource: These 21 towns issued the most DWIs in their counties