Bergen County Prosecutor's Office set to Monitor Palisades Interstate Parkway Police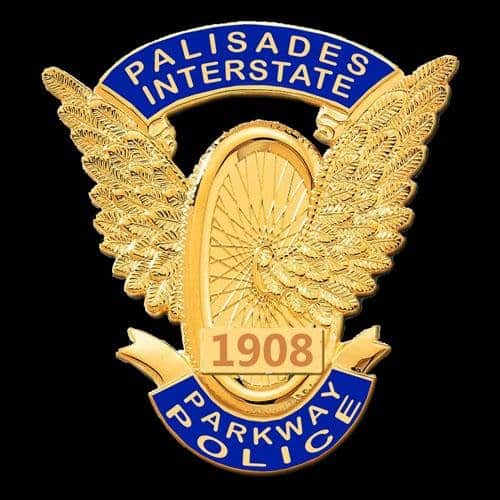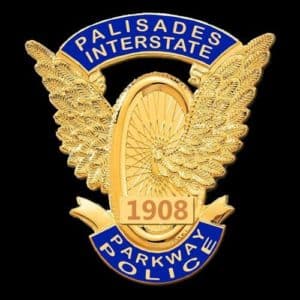 The Bergen County Prosecutor's Office recently announced that it will be actively supervising the the Palisades Interstate Parkway Police Department in Alpine, New Jersey. Although the underlying reason for the monitoring remains unknown, Bergen County Prosecutor Gurbir S. Grewal said that his office conducted a review of the department, ultimately discovering noncompliance with the New Jersey Attorney General's Office guidelines.
The Palisades Interstate Parkway Police Department is a small department responsible for patrolling 11 miles on the Palisades Interstate Parkway, a roadway that extends from the George Washington Bridge in New Jersey to the Bear Mountain Bridge in New York. Officers also provide security for Palisades Interstate Park, which stretches for 12 miles down the Hudson River to Fort Lee.
Why are the Palisades Interstate Police under Supervision?
As for the investigation, the Bergen County Prosecutor's Office has not stated publicly where this monitoring initiative came from. They did acknowledge that several events prompted further inquiry. Now, deputy chief Timothy Condon from BCPO will be overseeing the Palisades Interstate Parkway Police Department. He will also have the authority to investigate the department's procedures, including internal affairs, protocols for collecting evidence, any other department activities.
According to executive director of the Palisades Interstate Park Commission James Hall, the Prosecutor's Office looked into multiple incidents involving Palisades Interstate Parkway PD over the last year. Interestingly, there were several police pursuits resulting in fatal crashes for suspects attempting to flee. For example, one incident involved a man attempting to elude police on his motorcycle when he died in Fort Lee.
Another incident occurred when a man died from a fall off the Palisades cliffs. The man was initially stopped by Palisades Interstate Parkway police officers in his vehicle. According to reports, he was suspected of drug possession. He attempted to flee police on foot by running into the woods but never came out. Tragically, his body was not discovered until the following day.
With regard to the monitoring supervision program, the Palisades Interstate Parkway Police Department issued the following statement on their website: "The Palisades Interstate Parkway Police Department does confirm that the Bergen County Prosecutor's Office and this agency have a cooperative monitoring agreement in place.  Therefore, public/media correspondences related to this agreement are directed to the Prosecutor's Office."
What do we know about these investigations?
The last time the Bergen County Prosecutor's Office installed a supervisor at a police department, it led to the Wyckoff Police Chief Benjamin Fox stepping down amid allegations of racial profiling. Prior to that, former Bergen County Prosecutor John Molinelli had the Hackensack Police Department under supervision for almost a year. This decision came after Hackensack Police Chief Ken Zisa was charged with insurance fraud.
Stopped by Police on Palisades Interstate Parkway?
Police aggressively patrol the Palisades Interstate Parkway for potential criminal and DWI offenders. As a result, people are continuously charged with DUI, drug possession, reckless driving, possession of CDS in a motor vehicle, eluding, and countless other offenses in this area. At The Tormey Law Firm, our highly experienced New Jersey criminal defense lawyers are well aware because we represent clients at the Palisades Interstate Parkway Municipal Court in Alpine on a regular basis.
If you are facing charges arising from a motor vehicle stop on Palisades Interstate Parkway, the good news is there are numerous defense strategies that can be used to beat these charges. Police have to follow stringent procedures before, during, and after traffic stops. If they make any errors, these provide arguments for a skilled defense attorney. For example:
Was there probable cause for the stop? Was the search constitutional? Are there any issues with the evidence chain of custody? Can we challenge the results of the Alcotest for a DWI or the lab reports for a drug case? 
When we take your case, we thoroughly investigate every facet to identify potential grounds for a dismissal. If you were arrested on Palisades Interstate Parkway or elsewhere in Alpine or Fort Lee, New Jersey, contact us anytime for a free consultation about your specific case. Simply call (201)-556-1570 for more information.
For additional information related to this issue, access the following article: Palisades Parkway police to be monitored by Bergen County Prosecutor's Office