Arrested in a Stolen Car in New Jersey
Facing Charges from a Traffic Stop with a Stolen Vehicle in NJ?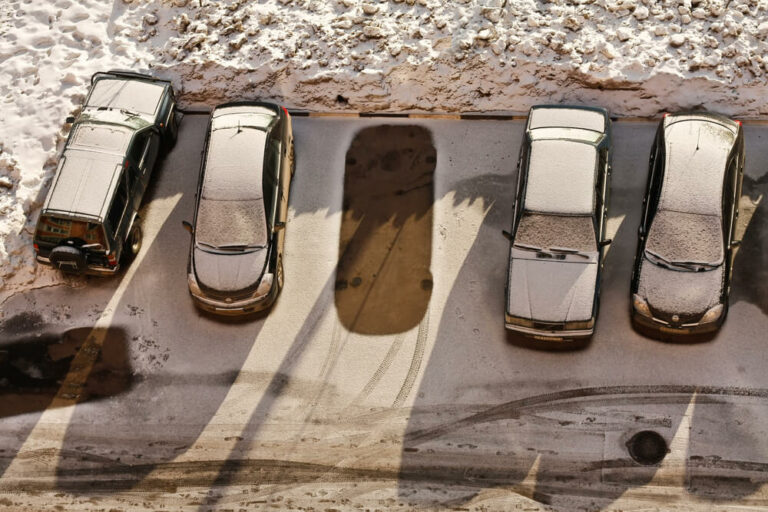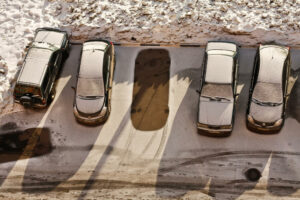 No one likes to see those red flashing lights behind them when they are driving, but for someone who is driving a stolen car, it is an absolute nightmare. They may have been speeding, made an illegal turn, or have a taillight out, all inconvenient traffic violations. But once the officer reaches the driver's window, deep trouble ensues if the vehicle has been stolen or reported to the authorities as missing. If you have been arrested for stealing a car or being found by police in a stolen car in New Jersey, you should know that you could be facing a hard road ahead, with jail time and huge fines.
What if I'm Accused of Stealing the Car I was Stopped in?
The minimal auto theft charge is a third degree crime, which means you can spend up to five years in prison and pay $15,000.00 in fines. Auto theft is one of many types of theft in the New Jersey criminal code. Unlike ordinary theft in the third degree, the penalties for auto theft include enhanced fines and suspended driving privileges. If the vehicle is valued under $75,000.00, the driver can be charged with a third degree indictable crime. An indictable offense for auto theft starts with a 3 to 5-year prison sentence plus fines and a 1 to 10-year license suspension, depending on the driver's criminal record. A teenage driver may not be able to apply for their license for one to ten years as well.  There is also not the typical presumption of non-incarceration attached to normal third degree felonies in NJ.
Auto theft charges, like other theft crimes, increase at a certain threshold. That amount when it comes to stealing a vehicle is $75,000.00. If you stole a Lamborghini worth $200,000.00, you face up to 10 years in prison and a $150,000.00 fine, although a judge may order a higher fine than that. Other second degree auto theft crimes involve auto theft rings and maintaining a stolen vehicle facility that sells cars or parts.
Stealing a Vehicle gets Worse if Someone is Injured or Threatened with Harm in NJ
Not only the value of the vehicle and the fact that it's a car, but the means of stealing the car determines the penalties. For example, if you injured the owner or person in possession of the car during the theft, you could spend 30 years in prison with no eligibility for parole before serving at least five years. Carjacking is a first degree crime with a mandatory minimum sentence. So, if the owner caught you starting their car and ran after you, you could be charged with carjacking if you hit the person while trying to escape or otherwise caused the owner to be injured. In other words, committing another first or second degree crime, such as aggravated assault, while stealing a vehicle amounts to first degree carjacking.
Charged with Receiving a Stolen Car in New Jersey
A person driving a stolen vehicle may be charged with receiving stolen property. Like passengers in a stolen car, the receiver must know or should know that they are receiving stolen goods. So, if a friend gives you a ride to school in a stolen car but does not know it is stolen, the passenger has probably not committed a crime. However, if the friend is aware the car is stolen, the driver may face charges for receiving stolen property. The penalty for receiving stolen property depends on the value of the vehicle. For instance, receiving a stolen car worth between $500.00 and $75,000.00 is a third degree crime.
In addition, passengers in a stolen car are not off the hook just because they were not driving. Passengers who know they are in a stolen car may be charged and found guilty of a fourth degree crime and pay up to $10,000 in fines along with prison for up to 18 months.
Found in a Stolen Car in NJ, Other Criminal Charges You may be Facing
People pulled over while driving stolen vehicles in New Jersey risk steeper punishments when they commit multiple crimes. So, if the police stopped a driver in a stolen car for speeding or other traffic offenses, the situation gets sticky. With no registration and insurance, the officers may get suspicious. The officer will most likely start searching the vehicle plates on their computers. If the owners reported the vehicle missing, the driver can now be arrested for stealing the car in addition to any traffic violations for which the driver was pulled over.
And the incarceration time only expands with each crime that arises out of the scenario. If the driver registers a blood-alcohol level over the legal limit or appears high on marijuana or other drugs, they may face a DWI. A DWI may come with additional prison time if the driver has prior DWI's. Moreover, if the officers see drugs in the open or search the car to find heroin, cocaine, or other controlled dangerous substances (CDS), the driver may be arrested and charged with possession of drugs. For CDS with large sums of cash, a person may be charged with possession with the intent to distribute a controlled dangerous substance.
Lastly, if police found an illegal firearm in the stolen vehicle, a person may be charged with unlawful possession of a weapon. This is a very serious second degree indictable crime when the weapon found is a gun.
Had a Minor Involved in my Stolen Vehicle Arrest in NJ, What Happens?
Yet another crime associated with car theft occurs when someone 18 or over encourages, threatens, or otherwise coerces a juvenile to steal a car. So, an 18-year-old who promises their 17-year-old buddy a great time if they steal a vehicle together commits a second degree crime. Though the adult's actions seem harmless compared to the juvenile's taking the car without permission (often leading to a joyriding charge), the adult faces possible charges of second degree auto theft punishable by up to 10 years in prison and $150,000.00 in fines.
In a case like the 18-year-old who convinces their 17-year-old friend to sneak out of the house with the neighbor's car, an experienced criminal defense attorney may be able to have the charges reduced to a lesser offense, rather than a second degree auto theft charge. The prosecutor may agree that the circumstances do not warrant a ten-year prison sentence, especially in instances like two friends a year apart getting into mischief. They may be open to negotiate for a lesser charge and substantial reduction in penalties.
Arrested while Pulled over in a Stolen Car in New Jersey
From joyriding to carjacking, auto theft is a non-consensual deprivation of the vehicle from its owner either temporarily or permanently. It is treated seriously regardless in the New Jersey criminal justice system, as are related charges like receiving stolen property and any other crimes that may arise from a vehicle search at the time of the arrest. That does not mean that one or several criminal charges are a one-way ticket to jail. Since one set of circumstances can give rise to many charges, there is room for a skilled criminal defense attorney to get your charges reduced or even dismissed altogether depending on the evidence and the facts of the case.
If you have been arrested after being discovered in a stolen car, retain counsel right away so that you know what to do from the beginning of your case until the end. Your attorney may advise you of what you can and cannot say to others to be sure that you protect your rights. Your attorney must know all the facts surrounding the incident to present your case in the best possible light.
Whether you are accused of being the mastermind behind the auto theft, the passenger, or the receiver of the stolen property, the best criminal defense attorney for you understands the law applicable to your circumstances and knows how present your top available defense. Whether it be a negotiated deal, a motion to suppress evidence, or defending the case at trial to show that you cannot be proven guilty beyond a reasonable doubt, you should consult with a lawyer at the very least after your arrest.
Contact a talented criminal defense attorney at The Tormey Law Firm now for a free consultation. (201)-556-1570. We represent clients everywhere in New Jersey, including in Bergen County, Morris County, Essex County, Somerset County, and Passaic County.