FAQ's when Arrested for Drugs in Your Car in New Jersey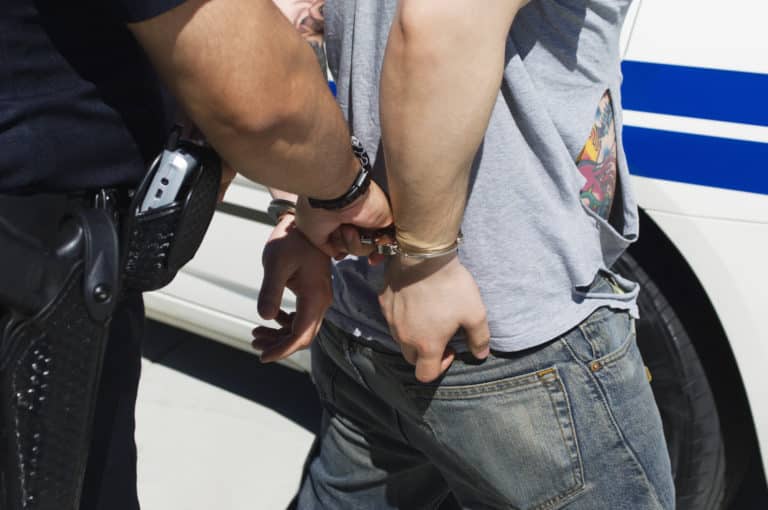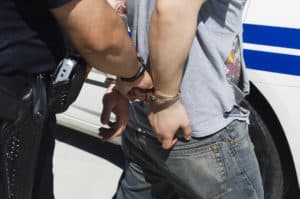 As experienced New Jersey drug defense attorneys, we often face questions from clients who are arrested for drugs found in their car. Here we answer some of the most frequently asked questions (FAQs) that we receive from people facing drug charges arising from a motor vehicle search.
Do I have to get out of the car if an officer asks?
Yes. During a motor vehicle stop, a police officer may ask you to get out of the car. You should comply with the officer's request and maintain a level of respect when dealing with them. If they pat you down to make sure you are unarmed, they are allowed to do so to protect their safety. In other words, they need to make sure you don't have a gun or other weapon that may put them in danger. This doesn't mean you have to answer any of their questions. In fact, if they ask you anything that seems suspicious of criminal activity, you should immediately invoke your right to remain silent. Remember, anything you say can and will be used against you. Your next step should be to contact an experienced criminal defense lawyer who can protect your rights.
Do I have to give consent to a search of my car?
No. You DO NOT have to consent to a search of your vehicle. Some people think if they refuse to consent to a search of their car, they will be perceived as guilty or trying to hide something. You have a constitutional right to privacy in your person and property under the 4th Amendment. If a law enforcement official is seeking to encroach upon this right, they must have a warrant or probable cause, which we will get to next.
Are police allowed to search my vehicle without my permission?
In some cases, yes. There are several scenarios in which a police officer is allowed to search your vehicle. First, they can search your car if they obtain a warrant from a judge who finds there is probable cause to do so. Second, there is an exception to the warrant requirement called the "automobile exception." This basically means that an officer can conduct a search of your car without a warrant if they have probable cause to believe it contains contraband (illegal items) or evidence of a crime. One common example in drug cases involving traffic stops is the odor of marijuana. Essentially, the police officer says he detects the smell of marijuana coming from the vehicle and uses this as probable cause to justify a search. Other reasons for a vehicle search with probable cause include physical indications of the driver such as red, watery eyes, slurred speech, or dilated pupils.
What if the drugs weren't mine?
This is extremely common when dealing with a car search where there are multiple occupants in the vehicle and drugs are found. Many times, there is a driver and multiple passengers in a car where police confiscate marijuana, heroin, cocaine, MDMA (molly/ecstasy), prescription drugs, or another controlled dangerous substance and everyone in the car ends up charged with a drug offense. This is due to the various types of possession that exist under New Jersey law. New Jersey recognizes two types of possession: actual and constructive. Actual drug possession is just as it sounds. This type of possession of CDS charge would occur if, for example, the officer found drugs in your pocket when patting you down. The second type of possession, constructive, is more nuanced. This type of drug possession simply means you were aware of the item, knew the nature of it, and had the ability to exercise control over it. Constructive possession often leads to charges for the driver and even passengers in the back seat.
How serious is a drug possession charge from a vehicle search?
The seriousness of drug possession charges in New Jersey depend on the type of drug involved and how much of the substance is found. New Jersey classifies controlled dangerous substances (CDS) according to their potential for abuse, physical dependence, and possible acceptable use in medical treatment. Each controlled substance is classified within the New Jersey Drug Schedules. The drug's specific classification as Schedule I, II, III, IV, or V and the amount determines the severity of a drug possession charge under N.J.S.A. 2C:35-10.
Most drug possession charges are graded as third degree crimes punishable by between 3 and 5 years in prison and a maximum fine of $35,000. Under New Jersey law, possession of any Schedule I, II, III, or IV controlled dangerous substance is a third degree crime. Drugs in Schedules I through IV include heroin, cocaine, Oxycontin, Percocet, Ritalin, Ecstasy, methamphetamine, and LSD. Possession of a Schedule V drug, which includes substances with small amounts of codeine and other pain medications, is considered a fourth degree crime. A fourth degree drug charge carries up to 18 months in NJ state prison and a fine of up to $15,000.
Lastly, marijuana is treated differently when it comes to drug possession in New Jersey. Specifically, if you are found with less than 50 grams, this is a disorderly persons offense – similar to a misdemeanor in other states. On the other hand, more than 50 grams of weed will land you with fourth degree charges, which means you're in felony terroritory. You can learn more about punishments for marijuana possession and the best defense strategies to beat marijuana charges by reading our page on New Jersey Marijuana Laws.
I was arrested for drugs in my car, What should I do?
You should consult an experienced drug possession attorney immediately. A charge for possession of a controlled dangerous substance (CDS) in New Jersey does not mean a conviction. There are numerous defense strategies and diversionary programs that a knowledgeable lawyer can use to have your drug charges dismissed. The most important thing you can do now is enlist a skilled and aggressive NJ drug defense lawyer. For additional information about drug possession in New Jersey and how you can best resolve your case, contact The Tormey Law Firm today at (201)-556-1570. An attorney is available immediately to provide you with a free consultation.