Arrested for DWI with Diabetes in New Jersey
False DUI Charges for Diabetics in NJ: Impacts of Low Blood Sugar, Ketoacidosis, and Diabetic Shock on Your DWI Case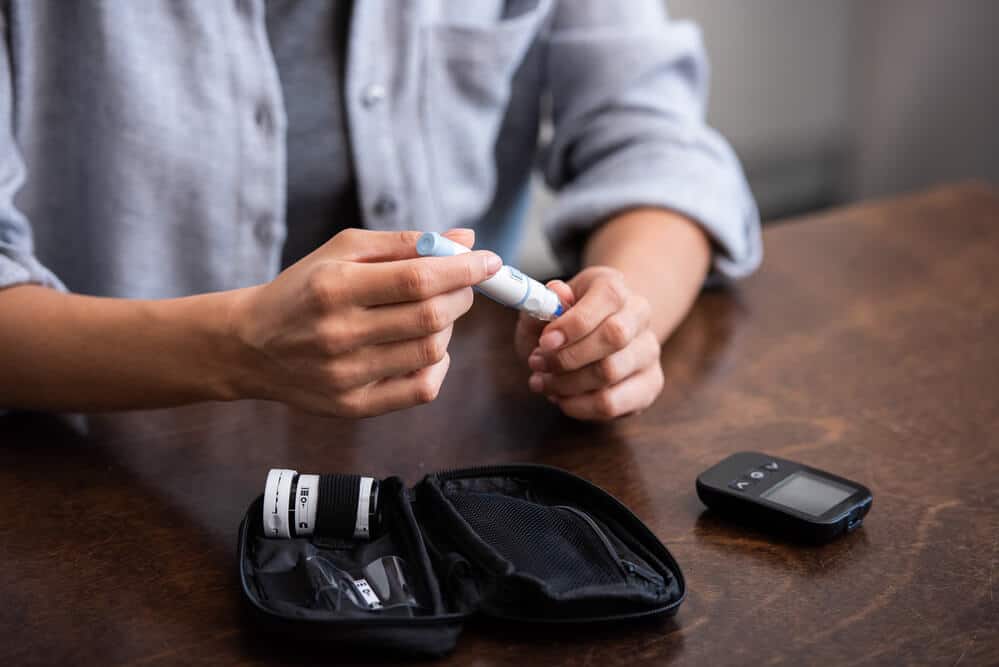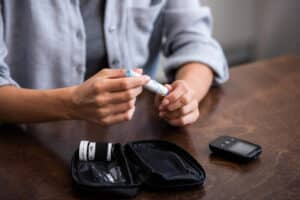 American diets, the food industry, and lifestyle habits contribute to the resulting diabetes epidemic in the nation. According to the Center for Disease Prevention and Control, over 130 million Americans are diabetic or pre-diabetic currently. That means upwards of one-fourth of the population is driving with a medical condition that can mimic impaired driving. It is not uncommon for a diabetic driver to appear drunk and fail both field sobriety tests and a breathalyzer test, resulting in a DWI arrest. Unfortunately, breathalyzer machines are not 100% accurate all the time and can yield a false positive, potentially causing diabetic harm, not to mention a false DUI charge. Fortunately, this also means our lawyers may be able to build a successful defense strategy concentrated on your diabetes, diabetic shock, or the symptoms of hypoglycemia to get your drunk driving charges dismissed.
How Diabetes Works in People who Drive
Diabetes is a chronic condition arising from the body's inability to regulate blood sugar levels properly. A diabetic's blood sugar is typically high because the pancreas cannot produce enough insulin. The hormone insulin helps distribute blood sugar throughout the circulatory system, so when it is in short supply, glucose, or blood sugar, builds up. Type 1 diabetes is an aggressive form of diabetes spurred by an autoimmune disorder that cripples the pancreas over time. Type 2 diabetes results from a dysfunctional pancreas or years of poor diet choices that desensitize the cells from responding to insulin. Typically, Type 1 and people with type 2 diabetes require medications to maintain a stable blood sugar level. A form of Type 1 diabetes, Brittle diabetes, is characterized by severe fluctuations in blood sugar levels. In many people with diabetes, blood sugar is alternatively high and low.
How can Blood Sugar Changes Appear Like Intoxication?
Low blood sugar, or hypoglycemia, mimics the signs of drunkenness, such as slurred speech, confusion, drowsiness, imbalance, and unstable gait. It can also cause a person's breath to smell like alcohol. Other symptoms of hypoglycemia include excessive perspiration, trembling, nervousness, nausea, dizziness, headache, muscle fatigue, blurred vision, and half-closed, bloodshot eyes. And because the symptoms may appear suddenly, a person with diabetes can drive off without warning that their blood sugar will drop severely enough to impair their driving.
How can Hypoglycemia Affect Your Ability to Operate a Motor Vehicle?
Naturally, an officer who pulls over a person with diabetes for erratic driving often believes the driver is drunk. Unfortunately, a driver suffering from hypoglycemia may need immediate medical attention, which an arrest may delay. When high blood sugar levels cause symptoms that interfere with driving, a person with diabetes can cause an accident while experiencing hyperglycemia. High blood sugar causes undernourished cells to feed on fat stores in the body, causing high ketone production. Ketone is a fatty acid that helps digest fat. When ketone levels rise, a person with diabetes may experience Diabetic Ketoacidosis, which causes drowsiness, nausea, vomiting, flushed skin, abdominal pain, respiratory difficulty, confusion, imbalance, and fruity-smelling breath.
Can Diabetes Cause You to Fail a Breathalyzer Test?
Diabetic Ketoacidosis symptoms can cause drivers to fail field sobriety and breathalyzer tests. Breathalyzer tests detect ethanol, methanol, and acetone, components of alcohol and ketones. People with type 1 diabetes typically breathe out high levels of acetone due to hyperglycemia that causes Ketoacidosis. Thus, a diabetic suffering from Ketoacidosis will not only fail a field and breathalyzer test, but could go into shock or a diabetic coma without immediate medical treatment.
DWI Breath Tests and Inaccuracy for Diabetics
Breathalyzer tests rely on a basic chemistry principle that measures the blood alcohol content in the breath, based on Henry's Law, commonly used in the respiratory analysis of how oxygen dissolves in the bloodstream when gas exchanges in the lungs. Henry's Law states that when gas and liquid are contained at a constant temperature in equilibrium, the amount of dissolved gas in the liquid is directly proportional to the partial pressure of that gas. Take an example with a can of soda. When an individual opens a can of soda pop, the gas rushes out and decreases the gas pressure in the liquid. When the soda stays in the can, the pressure keeps the gas dissolved in the liquid.
Applying Henry's Law to breath testing, the breathalyzer measures blood alcohol level through the breath when a subject breathes into a breathalyzer. The device measures the amount of alcohol blown into the machine's chamber (the pressurized component that keeps the gas dissolved in the liquid) by infrared or fuel cell detection. The alcohol amount is then multiplied to calculate a ratio (2100:1) of ethanol to the blood via the breath sample. However, the issue arises when the ketones in your body cause a false reading on the breathalyzer machine not because you are drunk, but because you are experiencing ketoacidosis. You are then faced with the prospect of a DWI and a severe health predicament. Not only can you be arrested wrongfully, but you may even become comatose or die when caught in the crosshairs of a DUI based on inaccurate information. Your diabetes may cause you to fail breath testing based on levels of chemicals in your body that simply have nothing to do with alcohol consumption.
Since the calibration, operation, and functionality of the breathalyzer machines used in New Jersey DWI cases are highly complex, you should speak with a trained and certified Alcotest DWI lawyer like Travis Tormey if you have been charged with driving while intoxicated and you failed to breath test because you were experiencing a diabetic episode. Mr. Tormey, his team of attorneys, and their DWI defense expert who is a former NJ state trooper who previously taught classes at the police academy, employ all of their knowledge, training, and experience to formulate the best defense approach to meet the facts and circumstances of your case. Contact our firm now for a free consultation.
NJ Allows Diabetes Identification on Your Driver's License
Fortunately for diabetics, the New Jersey legislature enacted a law that allows people with diabetes to identify their medical condition on their driver's licenses. N.J.S.A. 39:3-10.8a authorizes individuals with proof from their doctor to reveal their diabetes to the Motor Vehicle Commission for purposes of having the medical condition written on the back of a driver's license. In that way, law enforcement may handle a suspected DWI stop as a medical emergency rather than a law-breaking, arrest-demanding situation.
Can Diabetes Help Get You out of a DUI in New Jersey?
When a person with diabetes faces DWI charges, they likely have a strong defense to beat the charges. An accused can explain their condition and the facts of their arrest after contacting a skilled DWI defense attorney. An attorney may be able to present a diabetic's medical condition in municipal court to get them to drop the case. Evidence, such as the date of diagnosis, the type of diabetes (1 or 2), the treating physician's name, the latest blood sugar tests, what and when you last ate on the day of the arrest, and the last insulin injection before the arrest, is essential to proving diabetes caused impairment.
The critical information about food and medication on the day of the arrest is crucial to a DWI defense. At a DWI trial, an attorney can raise doubt before a judge about the breathalyzer's computation of acetone levels distinct from ethanol or methanol. Without that distinction, the breathalyzer test results may be inadmissible to prove impairment. Though the state may rely on an officer's testimony about field sobriety test results, a judge may not be able to distinguish the source of the impairment and, thus, decide that the state cannot bear its burden of proof to sustain a driving while intoxicated conviction.
Talk to a Trained DWI Attorney about Diabetes and Your Best Defense for DUI Charges in NJ
If you have been arrested for driving while intoxicated and your diabetic condition caused your DWI, contact a drunk driving defense attorney at our renowned New Jersey law firm immediately to discuss how we can help use this information to defeat the DUI charge. With over 100 years of combined experience defending clients charged with driving under the influence of alcohol and other substances, leaving the scene of an accident, reckless driving, vehicular homicide, assault by auto, eluding an officer, and other serious charges in courts across the state of NJ, our legal team will review what happened before, during, and after the arrest. Then, we can use our education and substantial understanding of how the breathalyzer works to devise a defense strategy connecting your diabetic symptoms, hypoglycemia, or ketoacidosis condition at the time of the DUI to show that the state cannot show proof of your impairment due to alcohol to convict you.
Contact us today at (201)-556-1570 for a free consultation and speak with a DWI defense attorney about diabetes and your top defense. We serve clients throughout New Jersey, such as Woodbridge, East Brunswick, Clifton, Wayne, Hoboken, Cranford, Elizabeth, Rutherford, Paramus, Millburn, Franklin Lakes, and other areas, and we are available to assist you.