What Happens before a Criminal Trial in NJ Superior Court?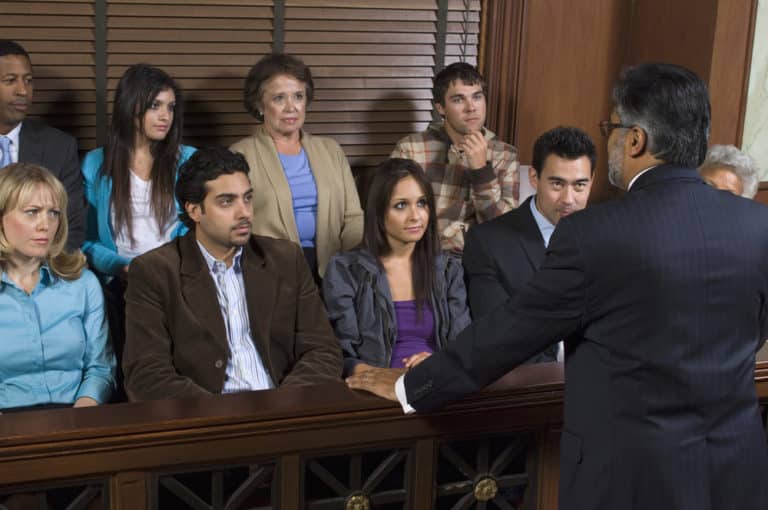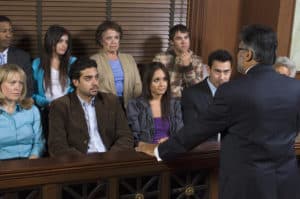 Every person in the United States who has been charged with a crime has the right to have a trial in which the state must prove them guilty beyond a reasonable doubt. The Sixth Amendment to the United States Constitution guarantees this right. However, thousands of crimes are alleged and charged in New Jersey each day and not all people charged with crimes opt to have a trial. In this article, we will discuss indictable felony crimes in New Jersey and the process in Superior Court before a case goes to trial. If you have questions about charges you are facing in Superior Court, contact our seasoned NJ criminal defense attorneys for a free consultation at (201)-556-1570. We handle criminal cases throughout the legal process and provide aggressive trial defense to clients in Bergen County, Morris County, Essex County, Passaic County, and throughout New Jersey.
What does the Criminal Trial Court do in New Jersey?
In New Jersey, crimes that are of an indictable nature are heard in the Superior Court in the County in which they were alleged to have been committed. In other states, indictable crimes are referred to as felonies but in New Jersey, we refer to them as indictable offenses. Indictable/felony crimes have serious consequences in that they are, worst case scenario, punishable by terms in state prison. However, before this potential outcome comes to pass, there are rules and procedures that courts and attorneys follow to guarantee criminal defendants their right to "due process."
The court rules allow for defendants, through their attorneys, to fight the case through a series of motions, and eventually a trial. It is important to note that there are several steps that occur between the point at which you are charged with the offense and the trial itself. Each step is an opportunity for the case to resolve through an alternative option, meaning a way other than a trial.
How does a Criminal Case Start in NJ Superior Court?
At the onset of the case, a person is charged with a crime or crimes and has a first appearance, known as Central Judicial Processing (CJP). At this time, the court informs you of your rights, the charges against you, and gives you a date to come back to court with an attorney (if you have not yet retained one). If you have retained an attorney prior to your first appearance, your attorney can often get this appearance waived. With a waiver request, the attorney will advise the court that he or she represents you by sending in a letter of appearance and requesting a copy of the discovery (the information that the state has against you). You and your attorney go over the information, discuss the merits of your case, and discuss any plea offers.
What Happens after the First Appearance for Charges in New Jersey Superior Court?
In New Jersey, in almost all cases, the court encourages both the prosecutor and the defendant to resolve the case at an early stage, without proceeding to a trial. This is often done at the first plea date after the first appearance, also known as the Pre-Indictment Conference (PIC) date. The prosecutor will advise your attorney of the offer; who, in turn, will discuss with you the consequences of the plea and discuss any possible motions that could be filed. Many times, the defense attorney will make a counter-offer to the prosecutor that is more acceptable to his or her client. Essentially, a plea offer can be tweaked or changed to suit the needs of the client. Some cases can be downgraded to municipal court or plead to in Superior Court as a lesser offense. A defendant may also apply for programs like Pre-Trial Intervention (PTI) if they are eligible. This allows you to have your charges dismissed by complying with certain conditions during a period of probation.
Why does a Case go to the Grand Jury in New Jersey?
If the case is not resolved by way of a plea at the initial hearing, it will be referred to the grand jury. The grand jury will indict you or no bill (dismiss) the case. If the case is indicted, it will return to court and the parties will again discuss plea negotiations and motions. If, after reviewing the post-indictment discovery, the attorney determines that motions should be filed, he or she may do so.
For example, the attorney may file a motion to dismiss the indictment or a motion to suppress physical evidence. In many cases, the motions may change the direction of the case, make it easier to resolve and the parties may renegotiate. However, in other cases, the state's case against you may become stronger, and the offers to resolve can get worse. If the case does not resolve after you are indicted, it will proceed to trial.
Do I have to have a Trial for Criminal Charges in NJ?
Each case and every defendant is different. It is important that you effectively communicate your needs with your attorney. For example, if you do not want to go to trial but want to resolve the case, discuss it. If the state wants you to do 30 days in jail as a condition of probation and you cannot do jail, tell your attorney that. In some cases, your attorney can negotiate for probation but no jail and the case resolves. In other cases, the priority is keeping your criminal record clean if at all possible. This may happen through a successful motion before trial, or through your successful completion of a diversionary program like Pre-trial Intervention (PTI), mentioned above. The most important thing to do is to enlist help from the best and most experienced criminal defense lawyer you can find.
Consult a Lawyer about a Superior Court Criminal Case in New Jersey
If you or a loved one has a criminal case in Superior Court, contact our New Jersey criminal defense and trial lawyers for help. Our attorneys will do their best to resolve your case in a way that meets your individual needs and is ultimately, the best possible result. Whether it's a plea, downgrade, dismissal or trial, our years of knowledge and experience in criminal defense means you are in highly adept hands. Contact us today at (201)-556-1570 or fill out our online form to discuss representation. We are available anytime to provide you with a free consultation. You can also arrange an appointment at one of our convenient office locations in Hackensack, Morristown, Newark, New Brunswick, and Middletown, NJ.