Over 20,000 DWI Charges Undermined by Alcotest, NJ Supreme Court Rules
Was Your Breath Test for NJ DWI Charges Valid?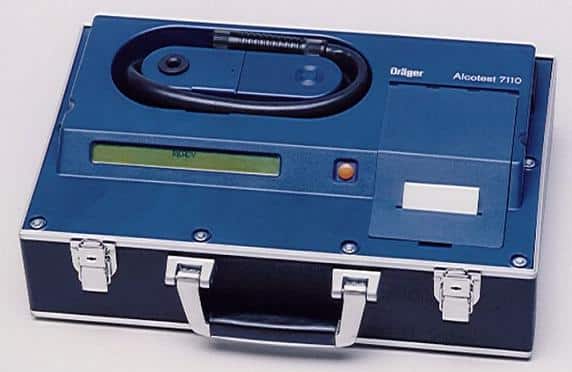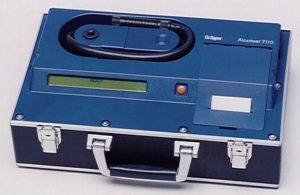 Facing DWI Charges in New Jersey? The New Jersey Supreme Court recently deemed over 20,000 DWI charges invalid after a police officer failed to follow the required calibration procedures for the Alcotest 7110 device, the breathalyzer machine used in most NJ DWI cases.
The ruling was issued on Tuesday after unanimous agreement among the judges of the state's highest court. This came after the appointed special master for the case said that the officer's failure to calibrate three Alcotest machines undermined the validity of 20,667 DWI charges issued in five different New Jersey counties.
Why does Calibration Matter for DWI Alcotest Results?
The purpose of the breathalyzer test results in a DWI case in New Jersey is to establish that the defendant was operating a motor vehicle with a blood alcohol concentration (BAC) at or above the legal limit of 0.08%. Under New Jersey DWI Law, N.J.S.A. 39:4-50(a), a person is guilty of driving while intoxicated if they operate a motor vehicle while they have a BAC of 0.08% or more. The Alcotest 7110 device has been deemed a reliable tool to assess blood alcohol level if, and only if, the machine has been properly maintained, calibrated, and is properly administered.
In this ongoing case, NJ State Police Sergeant Marc Dennis did not peform the necessary calibrations on the affected breath testing devices using the National Institute of Science and Technology (NIST) approved thermometer required in the 2008 Supreme Court ruling in the case of State v. Chun. Without the proper thermometer and temperature measurements on serum solutions used during the Alcotest 7110 calibration process, the results of the breath test in a DWI case are not considered scientifically reliable.
So what does this mean for the 20,667 defendants whose DWI cases led to convictions or are still pending in court? After the recent ruling, the cases that led to convictions must be retried in order for those convictions to stand. As for the pending cases, prosecutors may simply decline to prosecute without the breath tests results, which serve as a critical piece of evidence.
How do I Know if my Breath Test was Bad?
In State v. Chun, the court ruled that in order to protect a DWI defendant's right to due process, they are entitled to the following during the adjudication of their case:
The foundational documents that show the Alcotest was (or was not) in good working order
The foundational documents related to the operation of the specific breathalyzer device; and
The opportunity to cross-examine the operator of the breath test in their case
This provides a significant opportunity for an experienced DWI defense attorney, who can thoroughly examine every detail contained in the Alcotest foundational documents to find a potential error in the machine's maintenance or use. The standards and procedures involved in proper Alcotest calibration and administration are extensive and extremely complex, making it all the more necessary to have an attorney who knows the machine inside and out and can use that to your advantage in court.
Need an Experienced Lawyer for my New Jersey DWI Charges
If you have been arrested and charged with a DWI in New Jersey, what you need now is someone whose unique training, credentials, and experience can position you for the best result. At The Tormey Law Firm, several of our attorneys have been trained and certified on the Alcotest 7110 peripherals and protocols that police officers use when making DWI arrests in New Jersey. Our lawyers have the practical tools needed to properly calibrate and operate the breath testing device used in prosecutions involving our clients, and we can often use this insight to undermine the validity of the blood alcohol results.
When you enlist our firm, you can place your trust in a team that will put all of their knowledge and resources to work to combat the DWI charges against you. Our practice provides DWI defense statewide, from Hackensack to Morristown, Newark to New Brunswick, Passaic to Hoboken, and everywhere in between. For a free case evaluation with an experienced New Jersey DWI attorney who can discuss the potential ways to get your DWI charges dismissed, call us at (201)-556-1570. You can also fill out an online form to set up an appointment at one of our five office locations.