Thousands of New Jersey DWI Cases May be Invalid due to Unreliable Breath Test Results, Judge Says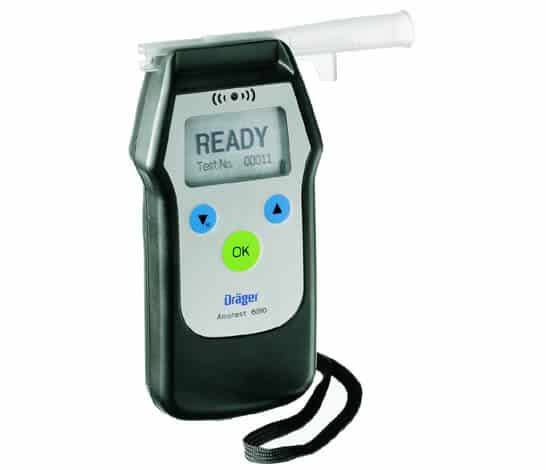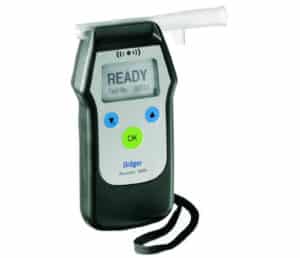 Over 20,000 DWI convictions in New Jersey may be invalid because a State Police Sergeant allegedly failed to properly maintain and calibrate breath testing machines. In the most recent development in this ongoing case, the State Judiciary released a report stating the inaccuracy of the breath test results may have skewed outcomes of the affected DWI cases.
Judge Joseph Lisa conducted a review of the case involving NJ State Police Sergeant Marc Dennis, a coordinator in the State Police Alcohol Drug Testing Unit, who was criminally charged for police misconduct regarding multiple DWI breath testing devices, which are used to determine a driver's blood alcohol concentration (BAC) in the majority of DWI cases in New Jersey.
Sergeant Dennis was responsible for ensuring the proper calibration of three Alcotest 7110 devices, the "breath test" used by officers who suspect drivers may be under the influence of alcohol. There were three machines used over an eight-year period in a total of 20,667 DWI cases in Monmouth County, Ocean County, Somerset County, Middlesex County, and Union County, NJ. Dennis is believed to have lied on reports certifying that all steps in the calibration process were completed pursuant to the procedure required under New Jersey Law.
Specifically, the Sergeant allegedly neglected to measure the temperature of the similator solutions used in the calibration process, which is required under Supreme Court rules for using breath testing devices. Without a preliminary temperature check, officers are not allowed to move forward with the calibration of the machine prior to its use. Dennis allegedly failed to execute this step in the process and lied on reports saying that he did.
New Jersey has stringent requirements when it comes to proper calibration and maintenance of all Alcotest 7110 devices. This is essential because the results of the Alcotest reading in a DWI case are typically used as evidence to establish that the driver was, in fact, intoxicated. A breath test result at 0.08 or above can land you in serious trouble. You could lose your license for up to 1 year for a first DWI offense and the penalties worsen from there if you have any prior DWI convictions.
The purpose of the Alcotest is to provide an accurate reading of the driver's blood alcohol content. This requires extreme precision, as the difference between a 0.07 and a 0.08 BAC can mean being charged with DWI or not. Based on the necessity for accuracy in DWI breath test readings, failure to properly calibrate an Alcotest machine can be used as an argument to get the breath test results thrown out and ultimately, to get DWI charges dismissed. In this case, Judge Lisa's review of Sergeant Dennis's conduct left "substantial doubts" about the reliability of breath test results in the thousands of DWI cases that used Alcotest machines he was responsible for maintaining.
Travis Tormey is an Alcotest 7110 Certified attorney, among the select few lawyers in New Jersey who have the training, knowledge, and experience to thoroughly evaluate police protocol when handling the Alcotest in a DUI case. Mr. Tormey and the team of highly experienced New Jersey DWI lawyers at The Tormey Law Firm comb through every inch of evidence in a DWI case to find police errors and evidentiary issues that can be used to successfully challenge the State's case against our clients.
If you have been arrested for driving while intoxicated (DWI) in New Jersey, the highly equipped attorneys at The Tormey Law Firm can help. Contact us at (201)-556-1570 or fill out our form to arrange an absolutely free consultation with an experienced NJ DWI attorney.
For additional information regarding this matter, access the following article: 20K DWI cases could be tossed after judge finds 'substantial doubts' in State Police lab scandal