NJ Legislature Passes Bill Imposing Harsher Punishments for DWI Vehicular Homicide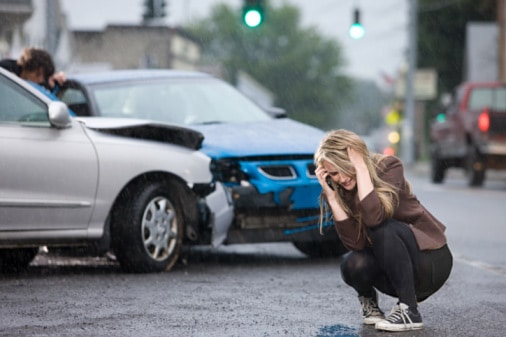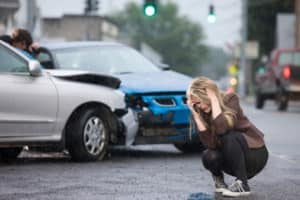 The New Jersey State Legislature recently passed a bill that would imposed harsher penalties on those convicted of vehicular homicide involving driving while intoxicated (DWI).
The bill in question, Bill A-3686, is also referred to as "Ralph and David's Law," in honor of two victims who died as a result of car accidents caused by drunk drivers. "Ralph" refers to Ralph Politi Jr., a 49-year-old East Hanover resident who was killed when he was hit by a car driven by Vanessa Brown on Ridgedale Avenue in 2012. Although initially charged with aggravated manslaughter and vehicular homicide, Brown was found not guilty on both counts in March 2016.
Brown was convicted of multiple traffic violations, including driving while intoxicated (DWI), reckless driving, careless driving, and failure to maintain lane, in connection with the incident. She was sentenced in Morris County Superior Court to a two-year driver's license suspension, 30 days of community service, as well as fines and penalties amounting to $733.
This was Brown's second DWI offense, as she was previously convicted on DWI charges in Tinton Falls in 2009. Superior Court Judge Salem Vincent Ahto did not sentence Brown to 90 days in jail, which is among the potential consequences of second offense DUI in New Jersey, because she had been held in jail for almost 4 years pending her trial in the vehicular homicide case.
"Ralph and David's Law" also bears the name of David Heim, a 13-year old boy from Sussex County who died in 2004 after being hit by a drunk driver. Similar to Brown, the defendant in David's case was convicted on first offense DWI charges, but not vehicular homicide. The driver was sentenced to 30 days in jail, which is the maximum jail term to which you are exposed for a first offense DWI in New Jersey.
Current DWI Vehicular Homicide Penalties under New Jersey Law
A DWI in New Jersey under any circumstances can result in severe penalties, even for a first DWI offense. However, these consequences become much more catastrophic when DWI results in an accident that causes death. Under current New Jersey DWI Law, a person who drives drunk and causes an accident resulting in the death of another person can be charged with Death by Auto, also known as Vehicular Homicide. These offenses are codified in section N.J.S.A. 2C:11-5 of the New Jersey Criminal Code. According to the Vehicular Homicide Statute:
"Criminal homicide constitutes vehicular homicide when it is caused by driving a vehicle or vessel recklessly. Proof that the defendant fell asleep while driving or was driving after having been without sleep for a period in excess of 24 consecutive hours may give rise to an inference that the defendant was driving recklessly. Proof that the defendant was driving while intoxicated in violation of R.S.39:4-50 or was operating a vessel under the influence of alcohol or drugs in violation of section 3 of P.L.1952, c.157 (C.12:7-46) shall give rise to an inference that the defendant was driving recklessly."
As it stands, Vehicular Homicide involving DWI is classified as a second degree crime, punishable by a New Jersey State Prison sentence ranging from 5 to 10 years. This offense entails a mandatory prison sentence with a minimum period that must be served before the defendant becomes eligible for parole. The minimum term must be set at or between, one-third and one-half of the sentence imposed, or three years, whichever is greater. If you are convicted of Death by Auto in New Jersey, you will also lose your license for between 5 years and the rest of your life. Additionally, you can also be fined up to $150,000.
Proposed Changes to NJ DWI & Death by Auto Punishments
If New Jersey Governor Chris Christie signs Bill A-3686 into law, immediate changes would impact anyone arrested for DWI resulting in the death of another person. The bill would create a new criminal offense known as "Strict Liability Vehicular Homicide," which would apply to cases wherein a drunk driver kills another person while driving under the influence. This new offense would be a third degree crime, punishable by a New Jersey State Prison term ranging from 3 to 5 years, as well as a fine of up to $15,000. Notably, strict liability vehicular homicide offenses would not have a presumption of non-incarceration for first-time offenders like other third degree crimes in New Jersey.
For additional information pertaining to this issue, access the following article: Politi bill to toughen DWI penalties clears legislature