Harsher Penalties for Motor Vehicle Thefts in NJ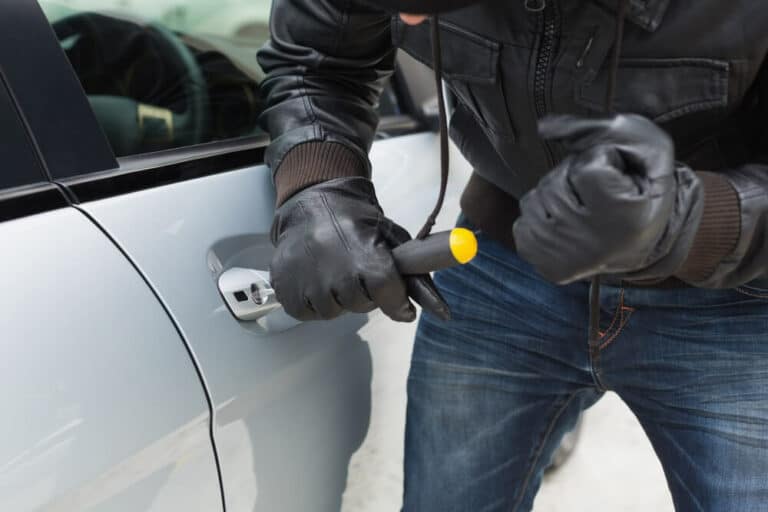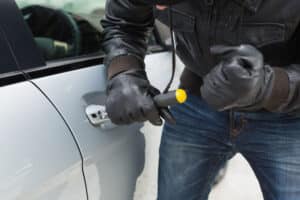 Things just got potentially tougher for individuals charged with auto theft crimes in New Jersey. To combat high auto theft trends, lawmakers recently brought new car theft legislation to the table. While critics contend that the four new auto theft laws do not address the underlying reasons for such crimes, nor appropriately address the issue, both sides of the aisle agree something needs to be done to curb the rising incidents of stolen vehicles across the state.
Now, New Jersey lawmakers and the Attorney General have taken measures to address the vehicle theft issues and impose harsher penalties on those convicted in connection with auto theft crimes.
How Common is Auto Theft in New Jersey?
The state has reached record numbers of stolen cars, with 15,644 last year, which is 1,000 more than the previous years but far more than two years ago, according to the New Jersey State Police. For example, the New Jersey Attorney General's office reported 11,781 car thefts in 2020. However, this year seems to defy the trend. The state saw a 22% decrease in stolen vehicles from August to January of this year compared to the same period the prior year. According to crime experts, car thieves steal cars to commit other crimes, like robbery or other violent crimes, to remove and use or sell them for parts, or to sell the cars on the black market. Nevertheless, 80% of stolen vehicles return to their owners, although few arrests result from police investigations.
New Laws Impose Harsher Penalties for Auto Theft Crimes in NJ
The new laws target auto theft recidivism and networks by imposing harsher penalties.
Distinguishing Motor Vehicle Theft and Receiving a Stolen Vehicle Offenses, Extending Sentences for Repeat Offenders
The Persistent Auto Theft Offender Statute allows prosecutors to seek stiffer penalties for those who repeatedly commit auto theft crimes. Also, A4931/S2284 codifies motor vehicle theft and receiving a stolen motor vehicle as distinct second or third degree crimes based on the vehicle's value. Stealing a car worth over $75,000.00 is a second degree crime. Moreover, the new law allows the prosecutor to request an extended sentence for those with car theft convictions or knowingly receiving stolen car convictions on their record.
Fourth Degree Criminal Charges for Possessing or Distributing Vehicle Master Keys
Additionally, the state Senate and Assembly bills involve criminalizing the possession and distribution of car theft tools, namely, technologies that enable vehicle break-ins and operations. For example,  A4930/S3390 penalizes individuals using or distributing motor vehicle master keys. Amending N.J.S.A. 2C:5-6, the new bill assigns a fourth degree crime to knowingly possessing or distributing an instrument that unlocks or starts motor vehicles, such as a master key, key fob, computer program, application, software, or anything else that starts a car without an ignition key or interferes with starting or locking a car. Fourth degree crimes are punishable by up to 18 months in prison and a maximum $10,000.00 fine.
Expanding and Penalizing Leaders and Participants in Auto Theft Rings
Among the new legislation is a bill that also increases penalties for car theft ringleaders and recidivists, making it harder for certain repeat offenders to be released from jail pending a trial. A5034/S3006 targets a broader range of car theft participants by defining a "leader of auto theft trafficking network" as anyone who conspires with another or others to steal cars or otherwise profit from stolen vehicles. Formerly, a leader of a car theft ring was one who conspired with others as an "organizer, supervisor, financier, manager or recruiter" to profit from or commit a crime to further the aims of an auto theft operation. Now, a leader is one who merely participates in a conspiracy to operate a theft ring.
A participant in a theft ring faces a third degree criminal conviction, while leading a car theft ring exposes someone to second degree criminal charges. A third degree conviction can result in a three-to-five-year prison sentence with a fine as high as $250,000.00. Most other third degree crimes carry fines of up to $15,000.00. And a second degree conviction carries a possible five-to-ten-year prison term and a maximum $250,000.00 fine. Second degree criminal convictions typically fine individuals up to $150,000.00. Moreover, a ringleader may face multiple charges, such as leading an auto theft ring (N.J.S.2C:43-3) and motor vehicle theft. While a judge may merge the two sentences arising from the same incident in many cases, violating N.J.S.A. 2C:43-3, does not allow the merging of sentences. The sentenced individual serves back-to-back sentences for each crime.
Removing Presumption of Pretrial Release for Recent Car Theft Offenders
Furthermore, A5189/S3777 removes the pre-trial release presumption for those who were charged with or convicted of auto theft within 90 days before arrest for a subsequent auto theft-related crime. Ordinarily, the presumption is that arrested individuals do not stay in jail pending the outcome of their case unless they are charged were certain severe crimes or there is a determination that they pose a risk to the community, are likely to commit another crime while released, or are unlikely to appear in court when required. You can learn more about How Bail Works in New Jersey, Public Safety Assessments, and Ways to Secure Pretrial Release on the individual pages dedicated to these topics.
As for auto theft cases, now, an individual charged with auto theft, receiving stolen vehicles, or leading an auto theft ring is more likely to stay in jail until the completion of their trial if they were recently involved in the criminal justice system for another crime involving a stolen motor vehicle.
What to Know if You are Accused of Auto Theft in New Jersey
If you are arrested or charged in connection with stealing cars, dealing in car theft tools, or being involved in an auto theft ring face, you are up against stiff penalties and potentially unyielding prosecutors and judges, given the recent push to address the threat to vehicle owners' safety and property. While third and fourth degree crimes do not come with a presumption of incarceration, second and first degree criminal convictions do, and judges still may sentence more defendants to serve prison terms in auto theft cases considering the new laws. Depending on the situation, you may also face multiple charges with sentences that must be served consecutively if you are ultimately convicted.
Nevertheless, non-violent offenders with a clean criminal record may qualify for diversion programs to steer first-time offenders away from imprisonment, such as the Pre-Trial Intervention Program. Judges and prosecutors consider the circumstances of each criminal case in recommending and giving sentences. Thus, an otherwise law-abiding individual who mistakenly or naively enters a stolen vehicle occupied by friends may face harsh punishment upon arrest, but a strong attorney at our firm may help them get probation through a favorable plea agreement or maintain a conviction-free record with a diversionary alternative to jail time.
Plus, each case is different, and yours may involve facts that a seasoned criminal defense lawyer at The Tormey Law Firm knows are critical to a winning defense. We are talented at investigating all of the criminal procedure, relevant laws, facts, and evidence to find vulnerabilities that may open the door for defense arguments that get your charges dismissed.
Get Help from our New Jersey Auto Theft Lawyers Today
If your charges for crimes covered under New Jersey's new auto theft laws have  you worried and confused, contact an experienced criminal defense attorney at our New Jersey firm to discuss your case, get answers to your questions about how the new laws impact you, and learn more about potential defenses and strategies to beat or reduce the charges against you. Whether you have been charged with theft of a motor vehicle, receiving a stolen vehicle, possessing or distributing master keys, participating in or leading a car theft ring, or another crime for alleged auto theft in Bergen County, Morris County, Essex County, Passaic County, Union County, Hudson County, Middlesex County, or another county in New Jersey, contact us at (201)-556-1570 for a free consultation. Talk to a criminal defense attorney who can educate and defend you, allay your fears, and fight vigorously for optimal results.