How Does Bail Work in New Jersey?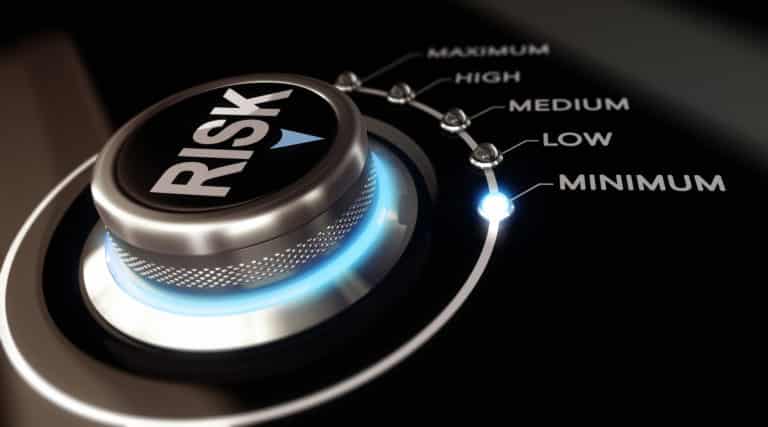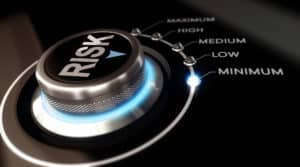 If you're wondering how the bail system works in New Jersey, you're not alone. People charged with crimes and those whose loved ones have been arrested are faced with this question every day. The bail system in New Jersey changed dramatically in 2017. Prior to that date, defendants charged with crimes were eligible to request cash bail. A judge would determine a monetary bail amount, and if the defendants could pay or post a bond, they would be released prior to trial. If they could not pay, they would be held in custody. This all changed on January 1, 2017, on which date the New Jersey Bail Reform and Speedy Trial Act eliminated the cash bail system. Although there are many benefits to eliminating cash bail in New Jersey, there are also major drawbacks that could leave you or your loved one in jail for the duration of the case. To get help with your specific bail hearing or criminal case in New Jersey, contact our experienced NJ criminal defense lawyers at The Tormey Law Firm now. You can reach us anytime by phone at (201)-556-1570 or fill out an online form to schedule a free consultation.
How do they Decide if You Get Bail in New Jersey?
There is a presumption under New Jersey's new bail system that criminal defendants should not be held in custody prior to their trial date. Judges now determine whether pretrial detention is necessary based on an individualized public safety assessment of each defendant. A public safety assessment is a tool used by pretrial services, prosecutors, and courts to determine the risk that (1) a criminal defendant will commit a new criminal offense; (2) commit a new violent criminal act; and/or (3) fail to appear for upcoming court dates if that person is released from custody prior to trial.
The PSA draws from a defendant's adult criminal history and history of appearing—or failing to appear—at court appearances. This criminal history does not take into account petty disorderly person offenses, local ordinance violations, or traffic offenses, but rather draws from indictable crimes and disorderly person offenses (typically referred to as felonies and misdemeanors in other jurisdictions). The public safety assessment filters this and other relevant information through a set of nine risk factors which can either weigh for or against pretrial detention.
Reasons why You may be Kept in Jail during Your NJ Criminal Case
There are a variety of reasons why you may be kept in jail or released after being arrested. First, the public safety assessment examines the defendant's age at the time of arrest, focusing particular attention on whether the defendant is 20 or younger, 21 or 22, and 23 or older, respectively. Defendants under 22 are viewed as posing a greater risk of committing additional offenses if they are released prior to trial.
Second, the assessment examines whether the offense at issue involved violence, roughly defined as injury or attempted physical injury through the use of force against another person. If violence was involved, this risk factor weighs in favor of pretrial detention. Third, the assessment examines whether the current offense was committed while other charges were pending or during a period where the defendant was failing to appear for court as ordered on another case. If the answer is yes, this factor weighs in favor of detention.
Fourth, the public safety assessment analyzes whether a defendant has pled or been found guilty of disorderly persons offenses, and fifth, the assessment considers whether the defendant has sustained one or more convictions for indictable offenses. Sixth, the risk assessment weighs whether the defendant has committed a prior violent offense. If the answer is yes on these points, these factors weigh in favor of remaining in custody prior to trial.
Seventh, the assessment considers whether the defendant failed to appear before trial on an arrest in the past two years. Eighth, it examines whether the defendant failed to appear before trial on one or more offenses that took place over two years ago. Finally, the assessment considers any period of incarceration served by the defendant, provided that the period of incarceration lasted for fourteen or more days. The more failures to appear and the more periods of incarceration, the greater the chance a court will order pretrial detention.
When is a Bail Decision Made if You're Charged with a Crime in NJ?
At a detention hearing held not more than 48 hours after a defendant has been placed in custody on a warrant summons, a judge will use the public safety assessment discussed above to determine whether that defendant can be released prior to the next court date in the case.  Pretrial services and the judge assigned to a defendant's case assign a certain number of points to the relationship between each of these factors and the three pretrial risks discussed above.
Judges are permitted to exercise their discretion in weighing the significance of these scores and how they relate to the risk that a defendant will commit more offenses, commit a violent offense, or fail to appear for court if the court releases the defendant prior to trial. Judges are not permitted to make a decision regarding pretrial detention based on any defendant's race, ethnicity, gender, or socioeconomic status. Defendants are entitled to have a lawyer representing them at their detention hearing. This is extremely important, as both your criminal defense attorney and the prosecutor will have the chance to argue for why you should be kept in jail or released.
Need a Lawyer for Bail Hearing in New Jersey
When you or someone you love is scheduled to appear for an upcoming bail hearing in New Jersey, the best next step you can take is contacting an experienced criminal defense lawyer. Understanding the complexities of the bail system in NJ and how you can best navigate the legal process is vital when seeking the best possible result. Whether you are dealing with charges for robbery, burglary, aggravated assault, domestic violence simple assault, drug distribution, or another offense, chances are our firm has helped someone in a similar predicament. With offices in Bergen County, Morris County, Camden County, Monmouth County, and Essex County, our New Jersey criminal attorneys defend clients in bail hearings and criminal prosecutions in courts statewide. Call us at (201)-556-1570 for a free consultation about your case.
Additional Resources & Information 
A Step by Step Guide to Bail Reform, New Jersey Court's Infographic
Criminal Justice Reform Statistics, NJ Courts