Everything to Know About NJ Laws on Gangs
Gang Investigations and Prosecutions in New Jersey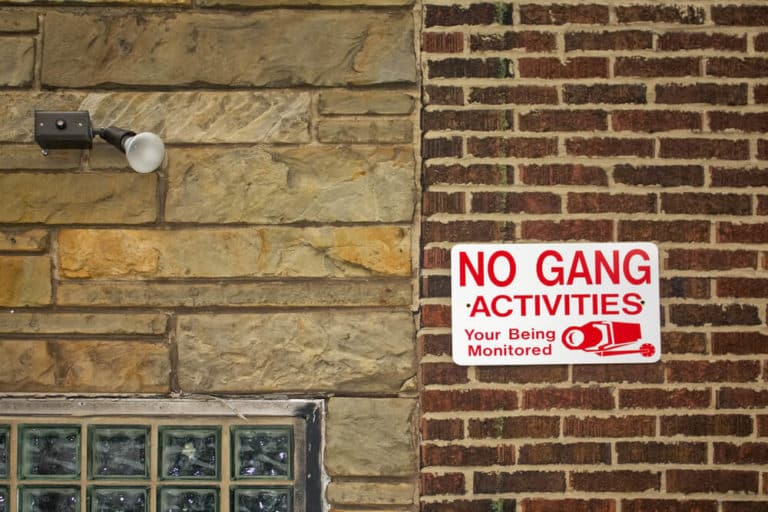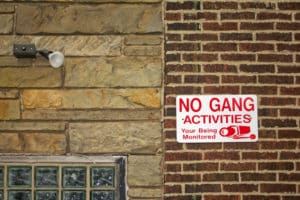 In recent years, New Jersey lawmakers and law enforcement have taken a strong stance against organized crime by passing and enforcing tough laws on gangs and gang activity. These strict laws have come in response to a sharp rise in coordinated criminal activities. Legislators and prosecutors believe gangs have done significant damage to the NJ economy, as well as causing violence and intimidation, and even supporting the increasing drug overdose deaths that have spread throughout the state. With police looking to eliminate criminal organizations that are connected to violence, dealing drugs, illegal weapons, and other offenses, it is extremely important for anyone caught up in these investigations to speak with a zealous criminal defense attorney. Keep reading to learn more about New Jersey gang laws and prosecutions. Contact The Tormey Law Firm now at (201)-556-1570 to get help from an experienced gang crime defense lawyer who fights for clients across the state of NJ.
Enforcement of New Jersey Gang Laws
New Jersey's anti-gang laws are enforced by the Gangs and Organized Crime Bureau, which is tasked with investigating and prosecuting organized criminal enterprises that operate in the state. The agency places a particular emphasis on targeting the leadership ranks of criminal enterprises, which means that the agency focuses on investigating and prosecuting the leaders and organizers in charge of gangs rather than the people who work for them. The idea is that by interfering with the top-level, central command structure of a criminal group or organization, NJ law enforcement will have a better chance of taking down the entire organization and putting a stop to their illegal activities. Officials see this as a means by which to prevent the lower-level actors in these organizations from having a clear path to follow once the gang and organized crime leaders have been arrested and removed from the street. The focus of New Jersey authorities on organized crime leaders should not be taken as a license for members of gangs and other criminal organizations to commit illegal acts either, however. For anyone suspected of being in a gang or participating in gang related criminal activities, these individuals should anticipate being prosecuted, and they are very likely to face significant prison time if ultimately convicted.
Defining Characteristics of a Gang
The first question one might have is: Legally speaking, what exactly constitutes a "gang?" According to the New Jersey Division of Criminal Justice, gangs can include everything from street gangs, to what one might think of as more traditional organized crime enterprises. What law enforcement has found is that many of these types of criminal organizations have hierarchical command structures, with orders flowing from the top down.
While state lawmakers have passed a number of measures to crack down on gang activity, the following are two of the most important anti-gang laws that have been codified in the New Jersey criminal code:
N.J.S.A. 2C:33-29 – Crime of Gang Criminality
N.J.S.A. 2C:33-28 – Solicitation and Recruitment to Join a Criminal Street Gang
Gang Criminality Charge in NJ
N.J.S.A. 2C:33-29 addresses the crime of gang criminality, including the definition of "criminal street gang" and the grading of the offense. As set forth by the statute, a criminal street gang is defined as a group of three or more persons who commit or conspire to commit certain crimes and who are associated in at least two of the following ways:
Self-proclamation: If the gang members declare that they are, in fact, gang members, then they may be treated as such under the law.
Witness Testimony: Testimony or statements from witnesses who can attest that the gang members are associated will go a long way toward establishing their association for the purposes of a criminal gang charge.
Written or Electronic Correspondence: In the modern world, any kind of electronic communications, such as emails or text messages, may be used to connect gang members to one another.
Paraphernalia or Photographs: Photos can provide strong documentary evidence that gang members are associated.
Tattoos: If the alleged gang members have similar tattoos on their bodies, then this may constitute evidence of their association and membership in a gang.
Clothing or Colors: If the accused gang members wear "uniforms" or clothing bearing identical colors or insignias, then this may be evidence of an association between the gang members.
Any Other Indicia of Street Gang Activity: This is a catch-all provision that gives prosecutors some flexibility when deciding whether to bring criminal street gang charges against alleged gang members.
It is important to make the obvious observation that the statute applies to "criminal" street gangs, not merely gangs or street gangs. This means that the accused group of persons must be involved in a gang that commits, conspires, or attempts to commit criminal activity. N.J.S.A. 2C:33-29 lists the specific types of crimes that can give rise to a criminal street gang charge:
Extortion
Tampering with Witnesses and Informants
Homicide
The penalties for a criminal gang activity charge are determined by the grading of the charge, and the grading of the charge is determined by the underlying crime. The statute stipulates that gang criminality is always a crime one degree higher than the most serious underlying crime charged. For example, if the gang member is accused of breaking into someone's home, what would ordinarily be a third degree charge for burglary will be elevated to a second degree charge for burglary in connection with gang criminality. This would increase the possible range of penalties from 3-5 years in prison to 5-10 years in prison. If the underlying crime is something like aggravated sexual assault, which is already a first degree felony, then the range of penalties would increase from 10-20 years in prison to 15-30 years in prison. Basically, any crime committed as part of gang criminality carries enhanced penalties and a significantly longer term of incarceration.
Gang Solicitation & Recruitment is Illegal in New Jersey
While N.J.S.A. 2C:33-29 addresses gang criminality more generally, N.J.S.A. 2C:33-28 addresses a specific type of gang criminality: solicitation or recruitment to join a criminal street gang. This statute specifically targets those who attempt to get others to join a gang because New Jersey lawmakers want to discourage activity that would bolster or strengthen criminal organizations. The nature of the recruitment determines the range of penalties that can be imposed upon conviction, with different types of gang recruitment or solicitation resulting in different grading of the crime.
As it relates to recruiting generally, any person who solicits or recruits someone to join a criminal street gang and who has knowledge that the recruited individual will assist in the commission of criminal conduct can be charged with a fourth degree felony. A conviction on fourth degree gang solicitation charges is punishable by a sentence of up to 18 months in prison. When it comes to a threat of bodily injury, if the gang recruiter threatens to harm a person unless they join a criminal street gang, the charges may be elevated to a third degree felony. This is punishable by a sentence of 3-5 years in prison. In more serious cases wherein there is actual infliction of bodily injury, if the gang recruiter actually inflicts significant bodily injury upon a person while attempting to recruit that person to join a criminal street gang, the charges may be elevated to a second degree felony. This is punishable by a sentence of 5-10 years in prison.
In terms of attempting to incite a minor to join a gang, these crimes are treated very harshly. Specifically in cases of recruiting a minor, if the gang recruiter attempts to get a juvenile under the age of 18 to join a criminal street gang, the recruiter may be charged with an indictable crime of the second degree. A conviction on this charge carries 5-10 years in prison, obviously a lengthy sentence with a presumption of incarceration regardless of whether this is the person's first offense or they have a long wrap sheet of convictions in the past. You can even be charged with a second degree crime for gang recruiting while in detention. In other words, when the gang recruiter is in official detention at any jail, prison, or other similar facility, or if the gang recruiter is on probation or parole, then they can face these charges for recruiting or soliciting anyone underage to join their organization. A conviction for gang recruiting while in official detention similarly carries up to 10 years' imprisonment.
When it comes to sentencing on any of these gang recruitment charges, the defendant should understand that the convictions in these types of cases do not merge. This means that the defendant can be sentenced to prison for both the gang solicitation and for any related criminal activity committed as a member of the gang. Moreover, these sentences can be imposed consecutively, which means that the defendant would have to finish serving one prison sentence before starting their second prison sentence.
Narcotics Investigations, Drug Crimes, and Busts of Gang Members in New Jersey
It is common for gang charges and drug charges to be filed in the same case, especially when the charges stem from a large-scale bust by police. Law enforcement has made a point of targeting criminal organizations that traffic controlled dangerous substances like heroin, cocaine, marijuana, and prescription drugs on the streets of New Jersey. Since these kinds of busts typically result in police seizing large amounts of illegal drugs, any gang members arrested in connection with the investigation can expect to face numerous criminal charges for gang activity and drug trafficking or distribution. Some common charges filed in these cases include promoting organized street crime, racketeering, maintaining or operating a drug production facility, drug distribution and possession of a controlled dangerous substance with intent to distribute. Many of these charges are classified as first degree indictable offenses, which means that they carry severe penalties and could result in a defendant being sentenced to decades in prison if convicted.
Community Guns in NJ Gang Crime Cases
New Jersey's gun laws are equally as harsh as the laws against criminal gang activity. As one might imagine, when those two kinds of crimes intersect, the penalties are extreme. So, what exactly can you expect to happen if you've been charged with possessing or using an illegal handgun or other firearm in connection with gang activity? For starters, you are already likely to be subject to the penalties attached to a second degree charge for possession of a weapon for an unlawful purpose. Beyond that, the use of the firearm within a gang makes it a "community gun."
So what is a community gun? N.J.S.A. 2C:39-4 of the New Jersey criminal code defines a community gun as "a firearm that is transferred among, between or within any association of two or more persons who, while possessing that firearm, engage in criminal activity or use it unlawfully against the person or property of another." Basically, if you are in a gang, and any member of that gang uses a handgun or other firearm in a crime, you may face enhanced penalties for a special type of weapons offense. The statute stipulates that a conviction on a community gun charge requires the judge to impose a minimum term of imprisonment. This translates to the fact that you will have to serve at least 3 years in prison, with the possibility of a much longer sentence.
If you have been charged with any crime related to gang activity in New Jersey, please do not hesitate to contact our criminal defense firm to speak with an experienced attorney regarding your case. Our lawyers are available 24/7 to provide you with a free consultation.