Criminal Charges at New Jersey Stadiums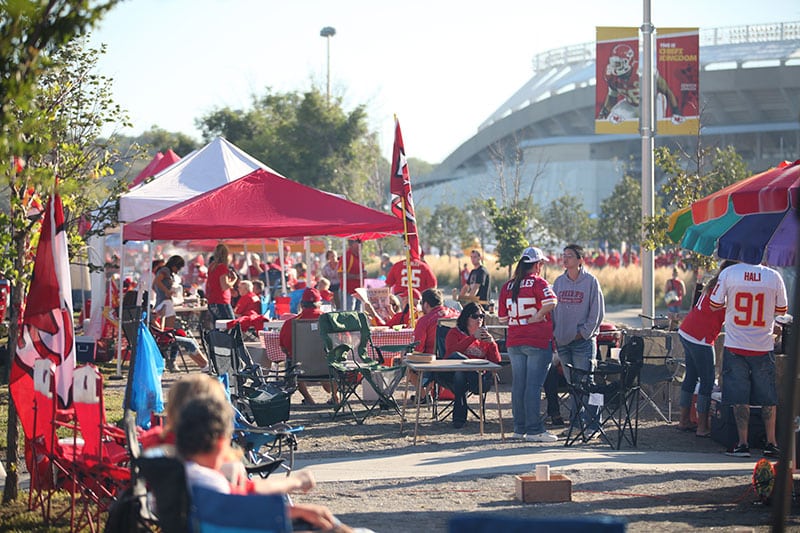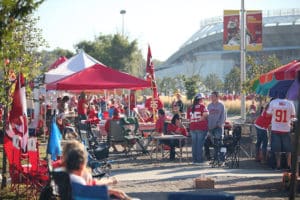 With summer upon us, there are a host of events to attend with friends and family, from concerts to sports games. New Jersey is home to numerous stadiums where thousands come every year to take part in fun and festivities, watch their favorite teams, listen to the musicians they love, and enjoy the thrill of horse racing. From MetLife Stadium in East Rutherford to PNC Bank Arts Center in Holmdel, there is a good chance that you may be in a stadium sometime this season. Unfortunately, things can take a turn for the worse when there are crowds, alcohol, and tons of police in one place. In fact, New Jersey State Troopers and local police heavily patrols the areas in and around New Jersey stadiums, poised to issue tickets, make arrests, and file criminal charges against patrons for alleged crimes ranging from disorderly conduct and simple assault, to underage drinking and driving while intoxicated (DWI). In this article, we will take a look at some of the most common charges that people face at stadiums in New Jersey during the summer months, so you know what to expect, what you are exposed to, and what to do if you are facing charges.
Disorderly Conduct
Perhaps you were at the Meadowlands in Lyndhurst, or Prudential Center in Newark–charges for disorderly conduct can arise anywhere. In fact, disorderly conduct is such a broad offense that it is often a "catch all" when police think you are creating a ruckus or behaving inappropriately. The New Jersey statute that addresses disorderly conduct offenses is purposefully vague, encompassing both "improper behavior" and "offensive language." So what constitutes improper behavior? According to the law, you can be charged with disorderly conduct for engaging in fighting, threatening, violent, or tumultuous behavior; or creating a hazardous or physically dangerous condition. You can also be charged with disorderly conduct for using unreasonably loud and offensive or abusive language.
As you can see, disorderly conduct can be extremely subjective. Fortunately, this provides numerous defenses against these charges for an experienced criminal defense attorney. Disorderly conduct is classified as a petty disorderly persons offense, which is the lowest level criminal offense in New Jersey. Even still, a conviction for disorderly conduct is punishable by up to 90 days in the county jail and a maximum fine of $500 fine. It will also lead to a charge on your criminal record. Our lawyers often help clients resolve these cases by getting disorderly conduct charges downgraded to a municipal ordinance violation, which is similar to a ticket where you just pay a small fine and have no criminal record.
Underage Drinking
Underage drinking is another common charge issued to people who are found in possession of alcohol or consuming alcohol under the age of 21. These charges often arise at concerts or sports games where young people are found tailgating in the parking lot before the event begins. While it may seem like underage drinking is a minor offense because it occurs so frequently, underage possession or consumption of alcohol is a serious crime in New Jersey. According to N.J.S.A. 2C:33-15, any person under the legal age to purchase alcohol in New Jersey who knowingly possesses or consumes an alcoholic beverage at any school, public conveyance, public place, place of public assembly, or motor vehicle, is guilty of a disorderly persons offense and subject to a minimum fine of $500.
This means that if you are found guilty of underage drinking, you may be sentenced to serve up to 6 months in the county jail, to pay a fine between $500 and $1000, and you will have a permanent mark on your criminal record that will show up on background checks run by employers, educational institutions, and other interested parties moving forward. This can clearly have a significant impact on your future, which is why it is essential to have an experienced attorney defending your innocence and if necessary, negotiating with the prosecutor to have your charges downgraded to a non-criminal offense.
Driving under the Influence: DWI
All too often, police officers park outside of stadiums and wait for drunk drivers to pull out of the parking lot. It is astounding how many people get arrested and charged with driving while intoxicated or driving under the influence of drugs after sporting events, concerts, and other activities from Bergen County to Monmouth County. Unfortunately, DWI charges are extremely serious in New Jersey. Even a person charged with a first offense DWI is facing up to 30 days in the county jail, loss of their driver's license for between 3 months and 1 year, fines ranging from $250 to $500, mandatory attendance at the Intoxicated Driver Resource Center, and possibly an ignition interlock device installed in their vehicle.
When you are charged with DUI in New Jersey, this is among the most unique and technical areas of defense, which is why you need a lawyer who is highly experienced in DWI defense. At The Tormey Law Firm, we have the credentials and experience to dissect DWI cases, from probable cause for the traffic stop to field sobriety tests, breath test readings, and every step of required police protocol. We do this extensive investigation to identify any and all defense strategies that may undermine the State's case or provide grounds for a dismissal. In fact, you can watch our video serious on How to Beat DWI Charges in New Jersey to learn more about how we can help you mount the most effective defense against your charges.
Arrested at a Stadium in New Jersey?
Just because you were arrested, issued a ticket, charged with a DUI, or given a criminal complaint for assault, disorderly conduct, or another offense, doesn't mean you have to plead guilty and take the punishments you face. You have the right to hire an attorney who will fight to achieve the best possible outcome, whether that is an outright dismissal, downgrading to a lesser charge, negotiating a plea with less severe penalties, or enrolling in a diversionary program that will result in the charges being dismissed upon successful completion. The most important thing to know if that you have options. To discuss your specific situation and learn more, contact our New Jersey criminal defense lawyers at (201)-556-1570 for a cost-free consultation.