Criminal Charges Against Rideshare Drivers in New Jersey
Defense Lawyers for Uber & Lyft Drivers Charged with Crimes and DWI in NJ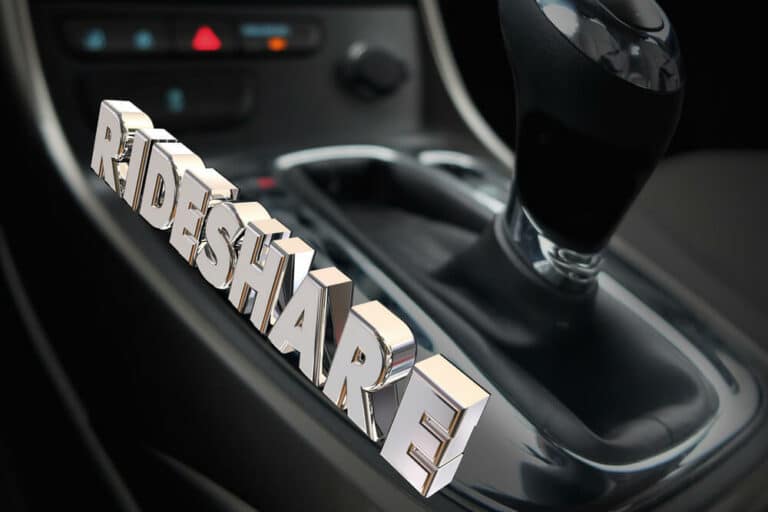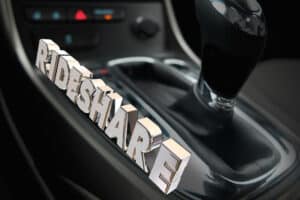 Ridesharing is a rising source of income for many drivers, especially those with other jobs or who need to supplement retirement or disability payments. With an app, a destination, and a reasonable fee, most people can get a driver to pick them up within minutes. The convenience of such an arrangement cannot be disputed, and the greatest safety feature for anyone who drank more than the legal limit is to avoid a potential accident and DWI charge by calling an Uber or Lyft. But how safe is a rideshare ride? Taxicab drivers are highly regulated in most cities and towns, with insurance bonds, drivers' tests, and background checks. The application for a license is thorough, and the license is tough to get if the driver has had past traffic violations or criminal offenses. And though companies like Uber and Lyft do run background checks and vehicle safety inspections, the rideshare crime rates keep climbing. Sexual assault, sexual harassment, and drunk driving are just some of the crimes associated with the ridesharing industry.
Are there any Requirements to Prevent Crimes Against Rideshare Passengers?
The New Jersey legislature reviewed the safety issue with ridesharing on several occasions, once in response to a college student's murder. Samantha Josephson mistook an Uber driver for her rideshare ride and was kidnapped and murdered. Afterward, the United States Congress enacted Sami's Law, which requires drivers to identify themselves as rideshare drivers conspicuously. The law also requires drivers and passengers to connect through their apps before the customer enters the car. New Jersey has not adapted its version of the law yet. Uber addressed other considerations about higher insurance rates by covering claims against drivers if the driver's insurance does not sufficiently cover passenger or third-party claims. Rideshare insurance, which drivers are required to have, covers injuries to passengers and other vehicles on the road. Unfortunately, neither the law nor Uber's efforts have made rideshare companies accountable for rider safety and injuries, nor have they reduced the number of crime victims. More than 3,000 sexual assault incidents were documented in 2019, including rider and driver victims.
Common Criminal Charges Against Rideshare Drivers in New Jersey
When it comes to Uber and Lyft drivers facing criminal charges, most alleged crimes are passenger assault and harassment. Sex crimes are also common. Sexual assault in New Jersey is a second degree crime with a long sentence attached to it, and it gets longer for aggravated sexual assault, with a sentence to imprisonment for potentially decades. Aggravated sexual assault and sexual assault include sexual penetration and sexual contact, with or without resulting injury. Sexual acts range from forcible rape to unwanted sexual contact. Moreover, sex with a minor is a particular type of aggravated sexual assault or sexual assault, depending on the age and injury of the victim, along with the age of the perpetrator and their relationship to the victim involved.
Incidences of drivers committing rape and unwanted sexual touching of riders' genitals, breasts, and other body parts have increased over the last few years. Additionally, for luring a rider to their vehicle to commit a crime like sexual assault, lewdness, or criminal sexual contact, a driver risks state prison time, minimally 18 months to 10 years, depending upon the crime degree. Further, any driver who deceives a rider into believing they are an Uber, Lyft, or other rideshare company for payment may be guilty of impersonation, a crime with sentence ranges calculated based on the amount of money fraudulently taken. And while the pandemic has slowed rideshare incidences as fewer people have been risking a ride in a stranger's car, the ridership is picking up this year as people feel safer.
While a small percentage of rideshare drivers are female, half of all customers are women. Most riders use rideshare services weekend late nights after drinking, and unlike taxicabs, there is no protective plexiglass that separates driver and passenger. Add to that the independent contractor status of Uber and Lyft drivers, and you have a perfect opportunity for people to get hurt. Most drivers are not worried about getting fired as they are not employees anyhow. So, it comes as no surprise that most of the reported assault and harassment incidences have been by women who have suffered, if not rape or unconsented to touching, unwanted sexual advances.
Uber and Lyft Drivers Charged with Traffic Offenses
Criminal acts are not the only danger to riders in cars owned and operated by drivers for Uber and Lyft. Car accidents are on the rise due to the increased number of rideshare vehicles on the road. Reckless drivers and sleepy drivers may cause accidents that injure or even motor vehicle crashes that kill passengers in all cars involved. Drunk driving is another danger to the unsuspecting rider. When a rider orders an Uber or Lyft through the rideshare app, they are notified of the driver's name, make and model of car, license plate, and arrival time. They have no background information on the driver other than their car, so they risk driving with someone who is intoxicated or driving under the influence of drugs. While an alcohol or drug-related accident or arrest ends a driver's driving career with most rideshare companies, that may be little consolation to one who is injured due to a driver's erratic or reckless driving under the influence.
A convicted driver faces a tough road to get their unconditional driving privileges back after an arrest for drunk driving or driving with drugs in their system. Depending on their blood alcohol concentration and any prior convictions, they could be driving for months or years with an ignition interlock device on their car that does not allow them to drive drunk. Each time they drive, they must blow into the device like a breathalyzer in order for the vehicle to start, and the car will not start if the driver has even a small amount of alcohol in their blood. They will also pay numerous fees amounting to thousands between administrative fees, annual insurance surcharges, and time off work attending driving and alcohol classes. An if their main source of income was driving, they also face looking for another job with a DWI conviction on their record with the DMV.
Charged with an Offense while Driving for a Rideshare Company in NJ? Get in Touch with a Criminal Attorney Today
A mere allegation or criminal charge should not be considered a guilty verdict or conviction. Simply because you have been charged with a crime or motor vehicle violation does not mean you have to simply take the punishment and give up. In fact, you can and should aggressively combat the charges if you want to protect your reputation, your job, your rights, and your livelihood.
If you are an Uber, Lyft, or other professional driver charged with a sexual offense, a DWI, or other crimes in New Jersey, find help from a seasoned criminal attorney at The Tormey Law Firm by calling (201)-556-1570 today. Your initial contact with law enforcement and the legal system can affect the outcome of your criminal case. Our criminal defense attorneys can prepare you for the criminal legal process each step of the way so that you do not make mistakes that will cost you in the end. When you practice in this field for years with great success, you know how the prosecutor thinks, so this goes a long way toward reaching the best outcome in your case.
We serve all of New Jersey, including Bergen County, Morris County, Monmouth County, Middlesex County, Passaic County, and Essex County. No matter the charges you face, our lawyers can advise you of your options when it comes to plea offers by the prosecutor, the probability of getting charges dismissed or lowered to lesser charges, or the odds of getting a not guilty verdict at trial. At the end of the day, a talented attorney can be an invaluable asset that you cannot afford to do without when it comes to your freedom and livelihood. Contact us online or by phone 24/7 for a free consultation.