Clifton Man Pulled from Burning Vehicle in Garfield, NJ
Garfield Cops Pull Unconscious Driver from Burning Car After He Allegedly Crashed into Parked Vehicles
Need Lawyer for Traffic Tickets in Garfield NJ? Contact Us Now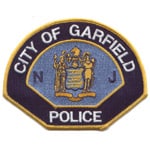 Have you received tickets in Garfield NJ regarding a car accident? We can help. Contact us anytime for immediate assistance and a free initial consultation.
A Clifton man was recently involved in a multi-car accident that ended with his vehicle in flames in Garfield, New Jersey. The man, identified by law enforcement as a 61-year-old resident of Clifton in Passaic County, was reportedly driving a 2000 Ford Explorer on MacArthur Avenue in Garfield at around 2:00 a.m. when he struck several cars parked on the side of the road. According to Garfield authorities, the motorist hit 12 parked vehicles on a three-block stretch before coming to a stop. Other motorists saw the accident and dialed 911 to alert the Garfield Police Department. Police officers soon arrived at the scene of the crashes and saw the man's SUV on fire. Garfield Police Captain Darren Sucorowski said that the driver's vehicle "had crashed into the rear of a parked vehicle and was on fire."
Garfield cops saw that the driver was unconscious and not moving inside the vehicle. They broke the windows of the SUV and managed to open a door as the motor vehicle filled with smoke. Police then pulled the driver from the burning vehicle. Shortly after that, Garfield firefighters put out the blaze. The motorist was subsequently taken by ambulance to Hackensack University Medical Center, where doctors treated him for accident-related injuries. Fortunately, no other motorists or pedestrians sustained injuries in the auto accidents. Law enforcement officials indicated that all of the parked cars that the driver struck were unoccupied.
Reckless Driving Charges in Garfield, New Jersey
Garfield police detectives are currently investigating the accident and attempting to determine whether the motorist should be cited for any traffic violations or charged with any crimes. At this time, no charges have been filed in the case. However, it is possible that the motorist could be cited for serious traffic violations, including Driving While Intoxicated (DWI) and reckless driving. In many DWI cases, charges are filed after a motorist fails a breath test or a blood test. In this case, doctors may have drawn the driver's blood when he went to the hospital. If his blood alcohol content (BAC) was greater than .08 percent, he could be charged with a DWI and face possible license suspension, as well as other penalties. Moreover, since the driver was involved in a car accident resulting in damage to property, the DWI charges could potentially be classified as criminal charges and carry significant jail time.
Luckily, it appears as if he only hit parked vehicles and no one was injured in the accidents except for the driver. However, if someone was injured, he could be facing significant jail time and felony charges for assault by auto.
Contact an Experienced Traffic Lawyer in Garfield, New Jersey
If you were cited for reckless driving, speeding, or any other traffic violation in Garfield, NJ, you need an experienced traffic defense lawyer on your side. Bergen County traffic attorney Travis Tormey can help you fight your ticket and avoid points on your license. Contact Attorney Tormey today to schedule a free consultation about your case.
Related Blogs: