Bergen County Prosecutor's Office Employee Involved in Fatal Car Accident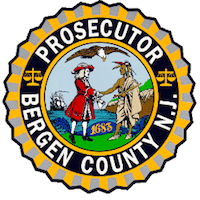 Involved in a motor vehicle accident in Bergen County where someone was killed? This can result in serious charges such as assault by auto, death by auto, and vehicular manslaughter. You need an experienced Hackensack attorney to fight these charges for you in court. Contact our offices now for immediate assistance at 201-556-1570. The initial consultation is always provided free of charge. Here is a recent case in Bergen County where a traffic accident caused a death which made the news.
A Bergen County Prosecutor's Office employee could face vehicular manslaughter charges after he allegedly caused a fatal car accident in Hackensack, NJ.
The suspect is the maintenance superintendent for the Bergen County Prosecutor's Office in Hackensack. According to authorities, he was driving a pick-up truck owned by the county when he hit a pedestrian.
The fatal auto accident occurred in the afternoon near the Hackensack Liquor Store. The victim was reportedly walking out of the store and attempting to walk across the parking lot when the suspect hit him. The suspect allegedly made a left turn into the parking lot and slammed into the pedestrian.
The accident victim was hospitalized, but doctors could not save him; he died the following day.
The Bergen County Prosecutor's Office, the Bergen County Sheriff's Office, and the Hackensack Police Department all investigated the fatal accident. However, the Passaic County Prosecutor's Office has taken over the investigation in order to avoid any conflicts in the case.
The manslaughter case has already generated some controversy because police reportedly did not test the suspect for alcohol intoxication at the scene of the crash. A spokesperson for the Bergen County Sheriff's Office indicated that testing for alcohol and drugs is standard procedure in situations such as this one. (The NJ State Police later issued a statement indicating that there is no requirement in these types of cases.)
Since there was no need for blood test or breath test to be administered, the suspect was not charged with Driving While Intoxicated (DWI). However, he could still be charged with vehicular manslaughter, depending on the outcome of the official investigation into the accident.
Fatal Car Accident Bergen County NJ
For additional information about this case, access the NorthJersey.com article, "Prosecutor's Office Employee Who Struck and Killed Hackensack Resident Identified."