Your Rights when Arrested in New Jersey
If you have been arrested in New Jersey, it is important to know your rights before, during, and after an officer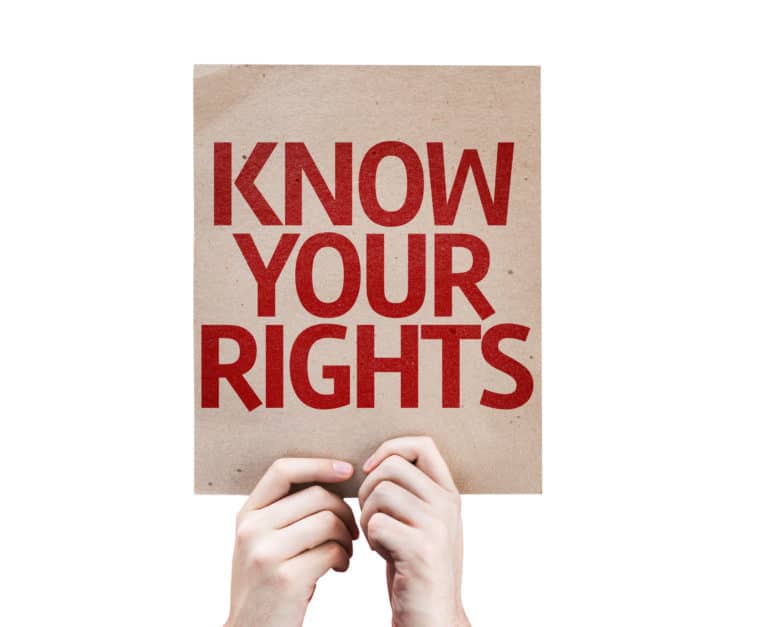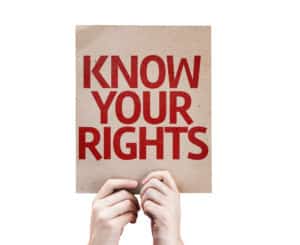 makes an arrest. It is also crucial to understand your rights as an American citizen under the U.S. Constitution, to avoid an already stressful situation with law enforcement taking a turn for the worse.
Before You are Arrested in New Jersey
First and foremost, you must know whether or not you are under arrest when police are asking you questions. If an officer asks you for your driver's license or some form of identification, it is best to provide it. After that, you are not required to answer any questions and can decide to decline a police officer's request for additional information about what you were doing, where you were coming from, where you're going, or anything else for that matter. However, if police have a warrant for your arrest or have reasonable suspicion that you have committed a crime or have evidence of a crime on your person or property, you may be detained. Unless you are being detained or arrested, you are free to leave.
While You are Being Arrested in NJ
If you ask the officer if you are under arrest and they say yes, or if an officer tells you you're under arrest, then your rights and responsibilities change. In this situation, it is important not to resist the arrest, flee, or attempt to prevent him or her from making the arrest in any way. This may result in additional criminal charges for resisting arrest, eluding police, hindering apprehension, or obstructing the administration of law. Authorities can even charge you with aggravated assault if the officer sustains the slightest injury while trying to arrest you. When an offense that would otherwise constitute simple assault occurs on a police officer, New Jersey law mandates that the charges be enhanced to aggravated assault.
After Your Arrest in New Jersey
You have likely heard the term "Miranda Rights," or seen someone on television or in a movie being arrested. The term Miranda Rights arose in the landmark case of Miranda v. Arizona, 384 U.S. 436 (1966), which established the following: "Prior to any questioning, the person must be warned that he has the right to remain silent, that any statement he does make may be used as evidence against him, and that he has the right to an attorney, either retained or appointed."
Police MUST notify you of your Miranda Rights if you have been arrested. Your Miranda warnings give you the opportunity to exercise your 5th Amendment against self-incrimination. You have the right to remain silent. You have the right to an attorney. You are not required to answer any questions or submit to a police interrogation. Remember, the goal for the police is to build a case against you. They are searching for evidence, including testimonial evidence, that will aid in proving the charges against you beyond a reasonable doubt.
While at the Police Station
After you have been arrested, you will be transported to the police station, more often than not in the town where the arrest occurred. You will then be booked, which involves taking general information about your identity, photographing and fingerprinting you, and storing any personal property you had with you at the time of the arrest. You will then either be released on your own recognizance or detained and a Pretrial Detention Hearing (also known as a bail hearing) must be scheduled. Since the implementation of bail reform in New Jersey, you must appear before a judge within 48 hours.
During your time at the police station, officers may try to question you. The key thing to do is exercise your Miranda Rights. Do not speak to police unless you are requesting an attorney. This should be done immediately, before saying or signing anything. By engaging with a criminal defense lawyer as soon as possible, you can prevent making any statements that may be used against you in the future and have an experienced professional by your side to aggressively protect your rights.
What if Police Didn't Tell me my Rights?
Police are required to read you your Miranda Rights if you are placed under arrest, or if you are put in a situation where the average person would reasonably believe they are not free to leave. (Florida v. Royer, 103 S.Ct 1319, 40 U.S. 491 (1983)) If they attempt to interrogate you for a second time, they must also inform you of your Miranda Rights again. Any statements that you make to police after being Mirandized can be used against you in a court of law. On the other hand, if police failed to inform you of your Miranda Rights before questioning you, any statements obtained during that time may be deemed "fruit of the poisonous tree." This provides a knowledgeable criminal defense lawyer with the opportunity to get that testimonial evidence suppressed, meaning it cannot be considered by a judge or jury when making a determination about your case.
Obviously, it can be hard for the average person to know if they are under arrest, free to leave, or being detained. The best thing to do in this situation is not to say anything, and to contact a criminal defense lawyer immediately.
Need an Attorney for an Arrest in New Jersey
If you have been arrested and subsequently charged with a crime, you were questioned by police, or police are requesting you to come to the station for questioning, it is vital to consult with an attorney who can explain your rights and your options. Contact The Tormey Law Firm today at (201)-556-1570 to speak with an experienced New Jersey criminal defense lawyer who can review the circumstances of your case and provide guidance. If your rights have been violated or evidence against you may have been obtained unlawfully, we can identify it and use it to zealously fight your charges. If you haven't been charged yet, our attorneys can walk you through the legal minefield and protect your innocence. Call now for a free consultation.