You Can't be Charged with Contempt for Violating Most Pretrial Release Conditions, NJ Supreme Court Decides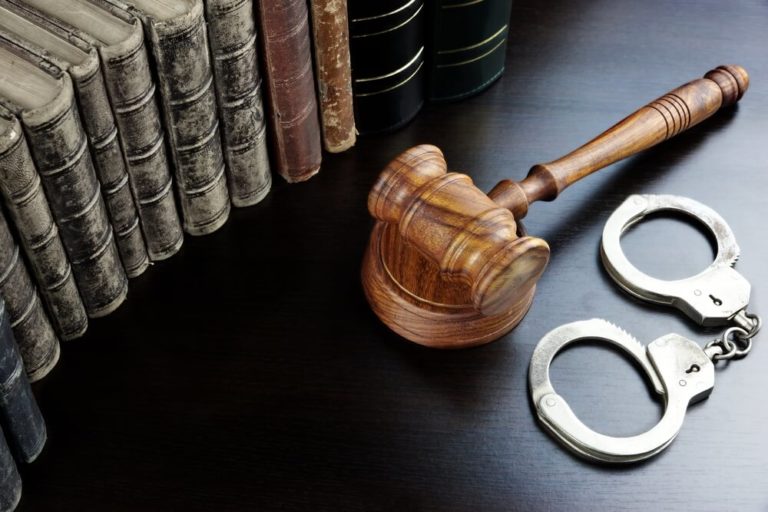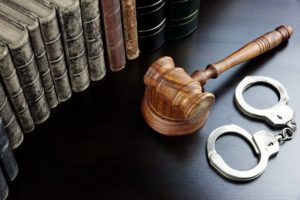 The New Jersey Supreme Court agreed unanimously to overturn an Appellate Court ruling that allowed the state to bring criminal contempt charges against defendants accused of violating pretrial conditions of release. Interpreting the Criminal Justice Reform Act (CJRA), the Supreme Court, deciding two consolidated cases, ruled that the Appellate Court's decision runs counter to the aim of the CJRA, which was to ensure that innocent until proven guilty did not apply to just those who could afford bail. In 2017, CJRA eradicated monetary bail requirements for defendants released from jail pending their trial.
In both cases under consideration, State v. McCray and State v. Gabourel, the court noted that the defendant in each case violated the terms of their pretrial release, one by allegedly committing theft and the other by supposedly violating curfew. In the Court's opinion, Chief Justice Rabner explained that the legislative intent behind the CJRA did not support criminal contempt charges for release violations, no matter how big or small. In fact, the legislature specifically excluded from the Act criminal contempt charges as penalty for violating conditions for release. The court reasoned that while the legislature could have followed previous legislation that the CJRA resembles, namely the federal Bail Reform Act of 1984, which included criminal contempt prosecution for violations of release conditions, they specifically chose to eliminate the contempt component.
Background on Criminal Justice Reform in New Jersey
By way of background, it is important to note that if you have been charged with a felony or a crime of domestic violence in New Jersey, you can be held in jail until appearing before a judge in the next 48 hours, or up to 72 hours if the prosecutor files a motion for detention. Unlike most cases handled in municipal court, an indictable complaint placed on a warrant instead of a summons means that you could be held in jail until the court releases you. In essence, you cannot simply pay bail and get out of jail. This is because, under Criminal Justice Reform, upon arrest, the police will hold you pending your initial hearing if you have been charged with an eligible crime. The state, in turn, runs biographical data into a computer-generated scoring system which serves to advise the court of your potential to skip court, pose a danger to the community, or jeopardize the safety of any alleged victim. Ultimately, this public safety assessment informs the judge's decision about whether you should be released with conditions or held in jail. The prosecutor has the option of filing a motion for detention, which means they can request that you be held until your case is finished. If you have a detention hearing, your criminal defense lawyer can present your side and argue that you should be released on your own recognizance or released with certain conditions. It is extremely important to have an advocate on your side during this critical phase in the criminal process.
Understanding the Court's Decision
The Supreme Court on July 20, 2020, implicitly confirmed the New Jersey pretrial release system currently in place is fair and efficient, avoiding the potential injustice and court congestion that would likely occur if criminal defendants were tried for criminal contempt on minor violations of pretrial release conditions, especially those that are not violations of law, like missing curfew. Their ruling also sends home the important message that victims of domestic violence continue to be protected and have rights to be safe from their alleged abusers. Carefully distinguishing violations of domestic violence restraining orders, the NJ Supreme Court effectively reaffirmed the availability of criminal contempt charges against violators of no-contact orders set forth in State v. Ghandi, whether that violation occurs while the defendant is released from jail prior to trial or otherwise. The CJRA did not intend to overrule Ghandi, Rabner stated in the court's opinion. The court further noted that Ghandi's 2010 holding, that criminal contempt charges for no-contact orders protect domestic violence victims, is still valid law unaffected by the ruling in this case.
The ruling does not let violators of the law off the hook, however. The current pretrial release conditions do not preclude detention for lawbreakers prior to trial. The current non-monetary conditions for pretrial release are contained in N.J.S.A. 2A:162-17. Those conditions specifically address the dual concerns of assuring a defendant returns to court as ordered and ensuring public safety. Some of the potential terms for release include: committing no crimes, as well as staying away from any victims or witnesses, maintaining employment or seeking same, reporting to law enforcement regularly, restricting travel, seeking treatment for substance abuse, complying with a curfew, and staying away from alcohol, drugs, and firearms. When released, defendants are notified that their release is conditioned on abiding by the terms of the court orders.
The Takeaway
So, what this means is that a criminal defendant released without bail cannot be separately charged with the additional indictable crime of contempt for violating the judge's non-monetary terms of release. What happens if the defendant commits a new crime while released, like one of the defendants allegedly did? They can be charged for the new crime just like they would ordinarily be charged for a crime. In addition, the court may decide that the defendant cannot be released again on their own recognizance on public safety or flight risk grounds, and detain the defendant until the next hearing or the case is concluded.
For a person accused of domestic violence, nothing changes with this ruling. A violation of a domestic violence protective order that restrains a defendant from contacting the victim, the victim's witnesses, and others listed in the order, remains the basis for a criminal contempt charge. As such, a domestic violence defendant who contacts the alleged victim in violation of a restraining order when released from jail, can be charged for the separate disorderly persons offense of violating the restraining order. This carries the possibility of 6 months in jail and a fine of $1,000. If the defendant is accused of committing an act that would generally constitute a disorderly persons offense or crime in violation of the protection order, they can be charged with a fourth degree crime of contempt, in addition to the criminal charges that constitute domestic violence. A fourth degree crime is punishable by up to 18 months' incarceration and $10,000.00 in fines.
New Jersey's highest court reaffirms, in this latest ruling, the strict enforcement of protective orders policy in the state, while clarifying important bail reform legislation.
When You Need Legal Counsel on a Criminal or Domestic Violence Matter in NJ
If you are in need of assistance with a criminal or domestic violence case in New Jersey, please contact The Tormey Law Firm to discuss your unique circumstances. Our attorneys can be reached now to speak about the specifics of your arrest, criminal charges, or restraining order. Simply call (201)-556-1570 now for a no-cost, no-obligation consultation.