Why Adulterants and Dilutants Matter for NJ Drug Charges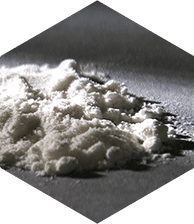 Under New Jersey law, it is unlawful for any person to distribute or possess with intent to distribute a controlled dangerous substance. These criminal offenses are considered a violation of NJSA 2C:35-5, which governs manufacturing, distributing, or dispensing. Drug distribution crimes vary in terms of severity, meaning the grading of the specific charge is based on several factors.
Generally, for drug distribution offenses in New Jersey, each offense is legally classified based on the type of drug being distributed, as well as the quantity of the drug possessed with intent to distribute. In other words, you may be charged with a fourth degree, third degree, second degree, or first degree crime depending on the circumstances of your specific case.
The measured weight of the drug involved is extremely important to the degree of your drug charges and the penalties you face. One of the most significant elements in this determination is any "adulterants or dilutants" used during the manufacturing process. In fact, under NJ law, the amount to be distributed includes the weight of adulterants and dilutants that are part of the final product. Here's what you need to know about adulterants and dilutants, and how they factor into drug distribution charges in New Jersey.
What is an Adulterant or Dilutant?
In short, adulterants and dilutants (also known as "diluents") are substances that are mixed or combined with a drug. The term "adulterant" refers to a substance used to adulterate something, which means that it makes it into a poorer quality. Similarly, diluting something means to make it weaker by adding something else to it. In everyday terms, someone might say that an illegal substance has been "cut" with some other substance.
For example, cocaine might be "cut" with adulterants or dilutants like protein powder to reduce the amount of cocaine in every dose sold. What this means is that the overall illegal substance, such as cocaine or heroin, has had something added to it to change it in some way. The two primary reasons to use adulterants and dilutants are to intensify the effects of a drug or to sell less of the actual controlled substance because the product being sold has some other substance added to it.
Why Adulterants and Dilutants Matter for Drug Distribution in New Jersey
Of legal importance is the fact that the added adulterants and dilutants are still considered part of the product when determining the total weight of the controlled substance, and thus the degree of drug charges. So, even if something is only somewhat pure – the heroin has been "cut" with something – the individual with that final product is charged as if the product were 100% pure. In other words, the purity of the drug sold does not determine the degree of the crime. Just because something has been "cut" (adulterated or diluted) to reduce the amount of controlled substance it contains, this does not lessen the drug distribution offense in the eyes of the law.
NJ Drug Distribution Charge Example: Cocaine Cut with an Adulterant
Applying this concept to cocaine in more depth, the weight of the entire product is what is considered for the drug charges and sentencing if you are ultimately found guilty. If the total weight of the cocaine is five ounces or more, it is a first degree crime; if it is a half ounce to five ounces of cocaine, it is a second degree crime; and if the offense involves less than a half ounce of cocaine, it is a third degree crime.
The is important because with each step up in accordance with the cocaine's weight, there is an increase in how much prison time you face if convicted. Specifically, a first degree crime entails ten to twenty years in prison, a second degree crime is punishable by five to ten years, and a third degree crime exposes you to between three and five years. These sentences are in addition to significant fines that are similarly based the degree of the drug distribution charges.
Ultimately, adulterants and dilutants are included in the total weight of the drug used to determine the severity of possession with intent to distribute and drug distribution charges, and therefore play an important role in the legal process regarding illegal drugs in New Jersey.
Need a Lawyer for Essex County Drug Distribution Case
If you or someone you love has been charged with drug distribution in New Jersey, it is imperative to find an experienced criminal defense attorney who can aggressively defend against these charges. Your case may involve issues surrounding adulterants, dilutants, and the weight of the illegal substance. Whether it is marijuana, cocaine, or heroin, the product's weight and not its purity will decide the seriousness of the charges and the penalties you face.
At The Tormey Law Firm, our skilled criminal defense attorneys have extensive experience defending clients who have been charged with distributing drugs in New Jersey communities including Hackensack, Paramus, Morristown, Fort Lee, Newark, Garfield, Paterson, Jersey City, New Brunswick, and the greater North Jersey area. Do not allow serious drug charges to jeopardize your freedom. Allow our award-winning criminal lawyers to protect your rights and fight for the best possible outcome.
Contact our offices today for additional information and a free consultation. You can reach us by dialing (201)-556-1570 or send us a message online to find out more about how we can help you deal with drug charges for selling cocaine, heroin, marijuana, and other controlled substances in New Jersey.