The Unanticipated Impacts of a DWI Case in New Jersey
Wondering about the Potential Effects of a DUI on Your Life in NJ?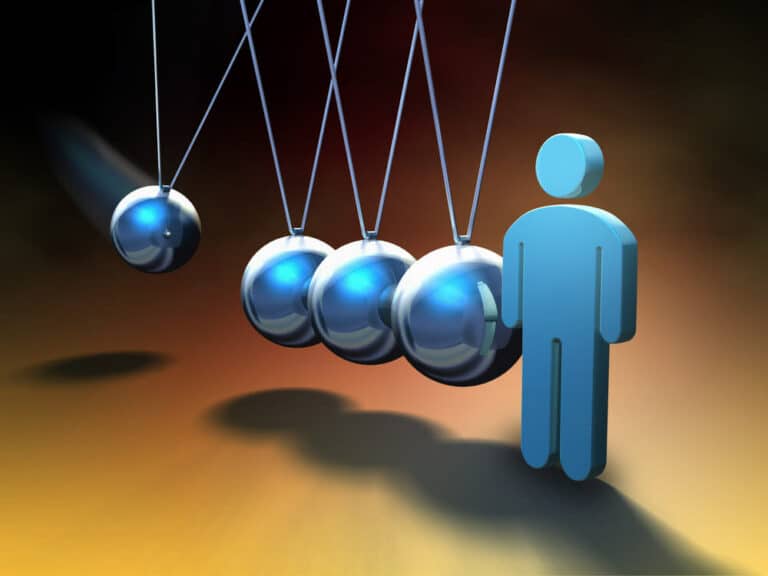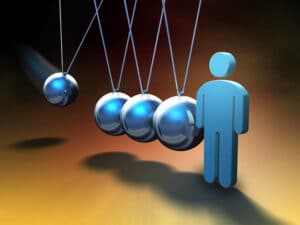 You would not suspect how complicated your life can become while serving a DWI sentence and dealing with its aftermath. Getting arrested for a DUI is a troubling experience, to say the least. Possibly spending a night in jail, getting your car impounded, and paying high fees are humiliating and taxing on your wallet. Most people expect fines and driving restrictions for a DWI, which are some of what the law imposes as penalties for driving while intoxicated. They expect some inconveniences and may even expect to pay higher insurance premiums after a driving under the influence conviction. Often, that is as far as most people can see: pay the fines and suffer temporary driving restrictions, inconvenience, higher premiums, and then get on with life.
However, what most people who find themselves arrested for a DWI fail to foresee is the seemingly endless consequences that follow a DUI conviction. These consequences can follow your far into the future. Your DWI could affect your relationships with your children, spouse, employer, family, and friends, and not just temporarily. A conviction has far-reaching financial, psychological, and emotional outcomes for your personal, professional, and family life.
Our accomplished team of highly trained New Jersey DWI lawyers at The Tormey Law Firm have spent years successfully contesting DUI cases against our clients. We approach every case with the fundamental goal of getting the charges dismissed, meticulously reviewing the evidence, crafting a defense that calls key components of the state's arguments into question, and seeking to let our clients move forward without the hurdle of a guilty finding. Our firm represents DWI defendants across the state of New Jersey, including in Jersey City, Hackensack, Fort Lee, Parsippany, New Brunswick, Woodbridge, Elizabeth, South Orange, Woodland Park, and many others. When you need an ally with inside-out knowledge of how to challenge every aspect of DWI evidence, our DUI defense attorneys are fully prepared to assist you. Contact us 24/7 at (201)-556-1570 or online to speak with an attorney and get your questions answered. We are pleased to provide free consultations and discuss the details of your drunk or drugged driving case.
Can a DWI Impact You Financially in NJ?
First, even a DWI at just over the legal minimum BAC could mean fees and surcharges in the thousands. Aside from the $250 to $500 in fees, the insurance surcharge of $3,000.00 for a first-time offense is significant and gets higher for multiple DWIs. Add to that the costs of two days at an IDRC and installation and rental fees for an ignition interlock device (IID), which can be up to $150.00 to install and $90.00 per month to rent. And that $4,000.00 to $5,000.00 sum does not include the costs of towing an impounded vehicle, license reinstatement fees, legal fees, and lost wages attending court hearings, IDRC, and other obligations. The mounting fees of potentially $10,000.00 or more are especially devastating when you may have to take public transportation to get to work or school with a license suspended.
Can a DUI Affect my Job or Employment in NJ?
Even when you can get alternate transportation at no or low cost (or you obtain your IID quickly), your employment may be in jeopardy for a DWI conviction, especially work that requires driving. When you drive a truck, taxi, Uber, or courier vehicle for a living, chances are you cannot perform your job and face getting fired. Many jobs entail driving, such as outside salespeople, construction work, landscaping, and home repair persons. Basically, the financial cost of a DWI is unimaginable to those with convictions until the consequential reality sets in.
In addition, licensed occupations, such as doctors, lawyers, nurses, and psychotherapists, may also place their employment at risk. Some professionals may need to maintain an untarnished set of ethical or professional standards to keep their positions. A DWI does not always, but in certain cases, it can cause a loss of jobs, not to mention your reputation. For example, teachers may face hurdles when they want to work in the field of education. Moreover, nurses in nursing school may suffer adverse effects for a DWI.
And when you apply for a job that requires driving, a DWI conviction is a permanent mark on your driving record. You cannot expunge the conviction, as it is not technically a criminal offense under New Jersey law. Therefore, future employment as a commercial driver or other transportation-related fields may also be limited because of a DWI conviction and your current qualifications. When you have been a truck driver most of your working life, you may find it challenging to find other work.
Does a DWI Cause Future Problems if You are Underage in NJ?
Underage DWI defendants who are convicted face unexpected consequences also. When a driver under 21 registers a BAC of .01% to .08%, they are subject to 15 to 30 days of community service, a 30 to 90-day driver's license suspension, and time in an IDRC. For those with probationary or learner's permits, additional hours for classes in remedial driving are part of the sentence. Further, those without basic driver's licenses cannot get one for a year. Multiple DWIs can result in longer license suspensions or revocations moving forward as well.
If Convicted, Can a DWI Affect my Child Custody in New Jersey?
Finally, driving with an IID for months to years may cause embarrassment and irreparable financial and personal harm in child custody matters. An IID ensures that an individual with a DWI conviction does not operate a vehicle with alcohol in their system. The vehicle will not start when a driver blows into the breathalyzer device with .05% of alcohol in their system or more. Driving with an IID is a sort of branding that an angry spouse or ex-spouse can use to argue or prove allegations that you should not have custody of your children.
And while a DWI is not proof of unfitness to parent, a DWI with a minor in the car may convince a judge that you recklessly endangered your child's life. Getting a DWI with a minor in the vehicle subjects the driver to a disorderly persons offense, punishable by up to six months in jail, a $1,000.00 fine, and community service (N.J.S.A. 39:4-50.15). While a DWI is a traffic offense that doesn't appear during a standard criminal background check, a disorderly persons offense is criminal and becomes part of your criminal record. Worse still, you could face indictable felony charges for endangering your child's life.
Avoid the Unanticipated Effects of a DUI Conviction in New Jersey
A DWI can be financially and personally devastating for a long time. Your insurance premiums are sure to go up for years after a DWI, but the cost of lost employment opportunities, child custody problems, and the time it takes to handle the after-effects of a DWI conviction can lead to incalculable losses. The most certain way to minimize or mitigate the unanticipated effects of DUI charges and avoid these unthinkable losses is to enlist help from the most seasoned DWI defense attorney to defend you. A highly trained and credentialed DWI lawyer on our team at The Tormey Law Firm can pick apart a prosecutor's case against you in various ways, from challenging the breathalyzer reading to getting evidence obtained from you illegally by the police excluded from your DWI trial. Law enforcement and machinery are fallible, and all of the evidence must be accurate to convict you, including the reason from the stop itself, the field sobriety tests, breath, blood, and/or urine testing methods, DWI checkpoints, DRE protocols, and more. Contact us at (201)-556-1570 to talk to a DWI defense attorney about how we can fight to save you untold troubles after a DWI.