DUI with a Commercial Driver's License in New Jersey
Suspensions and Problems for Commercial Drivers Charged with DWI in NJ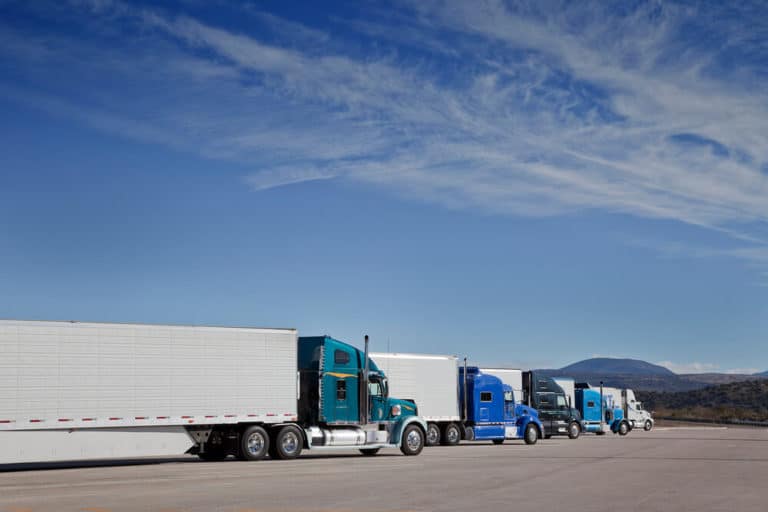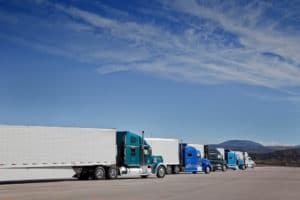 Just as with non-commercial licenses, you need to obey the rules of the road and laws of the state when you drive commercial vehicles. You must drive safely, obeying traffic rules and use common sense, like pulling over when you are tired and not driving under the influence of substances that impair your ability to drive and react to circumstances that require quick actions in response to road conditions. Since commercial drivers operate massive vehicles, from long haul semis to cement trucks, some of which contain dangerous materials, their reflexes must be sharp and their attention unimpeded by alcohol or other mind-altering substances.
As a commercial vehicle operator, you are responsible for yourself, your employer's vehicle or vehicle contents, as well as others on the road. In addition to that, your job depends on your safe and sober driving. Of course, things happen and commercial driver's end up charged with DWI all the time in New Jersey, particularly because the level of intoxication is substantially lower than that for typical DUI charges. When you face an uphill battle and your livelihood is on the line due to a driving under the influence charge as a commercial driver, you need to be informed about what it all means and what can be done to fight the charges.
What Driving Commercially Means in New Jersey
Driving a commercial vehicle, such as a transportation truck or bus, requires a commercial driver's license (CDL) in addition to your regular driver's license, which is a Class D license. The specific license you need depends on what you plan to drive. For example, if you plan to drive a vehicle that weighs 26,001 pounds or more, including any additional units or tows attached to the vehicle or any vehicle weighing 10,000 pounds or more, you need a Class A license. A Class B license is for driving any vehicle alone weighing 26,001 pounds or more, and Class C licenses are for transporting hazardous waste, 16 or more passengers for private or public organizations, or 8 to 16 passengers.
A DWI has Serious Effects on Your CDL License
The blood alcohol concentration (BAC) limit for commercial drivers is .04%. (N.J.S.A. 39:3-10.13). If you do get convicted of a DWI, meaning your blood alcohol content (BAC) is .04% or higher, you have a controlled dangerous substance in your system, or you refused to take a blood alcohol test when stopped, regardless of the vehicle you were driving, penalties are severe. Your basic driver's license is suspended until you install an ignition interlock device in your vehicle for three to 12 months and your in-state or out-of-state commercial driver's license is suspended for a year. If you are a driver without a CDL and register a BAC of .08% or higher, your DWI conviction results in the same penalties with respect to the basic driver's license suspension. In addition, you will pay $250 to $400 in fines, spend 12 to 48 hours in an intoxicated driver resource center and potentially 30 days in jail.
If you are a CDL holder who is convicted a second time, you will lose your basic driver's license for one to two years and your CDL permanently, regardless of the vehicle you were driving when stopped. Commercial driver's licenses are revoked after a second DWI. Fines increase to up to $1,000.00, jail time increases to a potential 90 day stint, and 30 days of community service is added to your penalties. And if you drive a commercial truck transporting hazardous materials, your initial license suspension increases to three years. You can even go to jail if you have a prior conviction or if your BAC is over .10%. The penalties and fines are substantial, but more expensive is the CDL revocation as you may lose your livelihood without your CDL. And even if your CDL is suspended for a year, you may find it difficult to get a job driving a commercial vehicle with a DWI on your record.
Drive a Truck? Driving under the Influence Stays on Your Motor Vehicle Record
Although a DWI conviction is not a criminal conviction, you still have a DWI on your driving record. While criminal convictions may be expunged from your record, a DWI cannot be expunged. So, if you are asked on an employment application whether you have a criminal record, you can answer that you do not if your only infraction is a DWI. Unfortunately, if your job is driving a commercial truck or bus, the chances are the DWI will appear and disqualify you. For this reason, you want to avoid the DWI conviction in the first place.
How do You Restore Your Commercial Driver's License after a DUI Conviction
Once your suspension period is over, the Department of Motor Vehicles notifies you that you can restore your CDL upon completion of the Motor Vehicle Commission requirements, payment of all outstanding fines, and $100.00. If your CDL is permanently revoked, you may apply to the chief administrator of the commission to reinstate it after ten years (N.J.S.A. 39:3-10:20 (f)(3)). Since the chief administrator has the discretion to accept your application and reinstate your CDL, you want to make sure your application is prepared to your best advantage, showing you in the best light, and your compliance with all the administrative and court requirements.
The Tormey Law Firm can Help Fight Your DWI Case with a Commercial Driver's License
With the help of a defense attorney experienced in DWI charges against commercial license holders, you may avoid a conviction that can destroy your career or make it harder to be employed in your line of work. A good DWI lawyer deals with prosecutors in the municipal and superior courts and thus, knows what to expect and how they make their cases on DWI matters. At The Tormey Law Firm, our attorneys understand the weight of the evidence against you and can determine whether the prosecutor's case has flaws, so that we can raise any and all potential challenges that could lead to a dismissal.
Our DUI defense lawyers are also skilled in challenging the evidence against you before and at trial, whether that is the BAC reading, field sobriety tests, or the legality of the vehicle stop. When reviewing all of the evidence in your DWI case, we may find the law enforcement officers who stopped you did not make a legal stop because they lacked probable cause to stop you or search your vehicle for controlled dangerous substances. The officer may also have failed to appropriately instruct you on what happens when you refuse a breathalyzer upon arrest. Whatever the case may be, our lawyers know how to successfully bring a motion to the judge, arguing that certain illegally obtained or maintained evidence by the police be thrown out, meaning it cannot be used against you to support the prosecutor's case. You can imagine how difficult the prosecution's job becomes when they can't use some of the most compelling proof that you committed a DWI violation.
Additionally, a top-notch DUI lawyer on our team can skillfully cross-examine police officers as witnesses at trial, or other witnesses against you, to challenge their testimony, casting doubt as to whether the prosecution's evidence convinces the judge that you were guilty of committing a DUI offense in the first place. Since your livelihood may depend on your avoiding conviction when charged with a DWI as a commercial driver in New Jersey, speak to a renowned drunk driving defense attorney at The Tormey Law Firm about your DWI arrest and charges. Call (201)-556-1570 to learn more and discuss how your DUI could impact your commercial driver's license and what we can do to fight the charges.