Prosecutorial Discretion in New Jersey Criminal Cases
What does Prosecutorial Discretion Mean?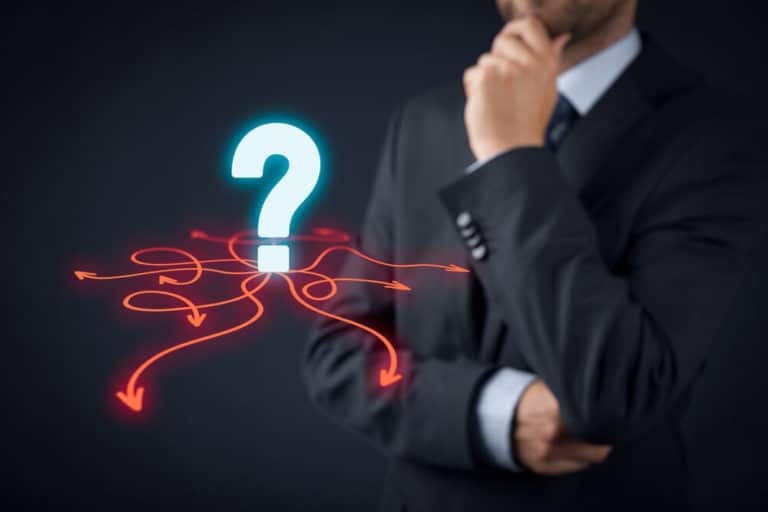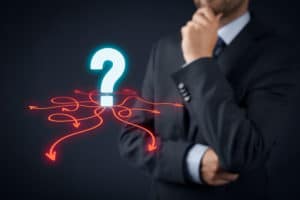 Prosecutors exercise discretion throughout the criminal process. For example, prosecutors may decide not to file a criminal complaint that they would not be able to prove or successfully convince a jury of guilt beyond a reasonable doubt because of weak or missing evidence or improper police arrests. Likewise, prosecutors may file motions to dismiss a case before an indictment or after one, but they must state the basis for such dismissal to the court. The prosecutor's wide discretion to dismiss a criminal complaint, the document that charges the defendant with crimes, allows them to decide whether the complaint is administratively dismissed, sent to the local municipal court, or prosecuted in the county superior court. An administratively dismissed complaint is typically based on weak or missing evidence to convict. The dismissal question hinges on the defendant's criminal history, the seriousness of the crime, and other criminal charges pending against the defendant.
Do Municipal Prosecutors Have Discretion?
Municipal court prosecutors have less discretion to selectively file complaints. They must handle all complaints. Prosecutors do, however, have discretion whether to plea bargain or dismiss a case, so long as the case is not one that the court rules or state laws prohibits plea bargaining, like drunk driving. For any plea agreement, however, the municipal court prosecutor must state the reasons and facts supporting such reasons in accordance with the court Guidelines and Rules for prosecutorial discretion and plea bargains.
Limits on the Powers that Prosecutors Have in New Jersey
Superior Court prosecutorial discretion to accept plea agreements by defendants, or ones offered to defendants and their attorneys, is not completely without restrictions. A prosecutor cannot simply decide if they want to negotiate with a defendant or make up any terms to the agreement. Otherwise, criminal defendants would be at the mercy of the whims of prosecutors who have a bad day and are taking it out on a defendant that reminds them of someone they have bad feelings about. To take some of the subjectivity out of prosecutorial discretion to enter pleas, dismiss charges, or approve applications to the Pre-trial Intervention Program and the like, the New Jersey legislature and the State Attorney General's Office came up with guidelines and laws that standardize the criteria for prosecutors throughout the state for discretionary decisions on drug charges and other crimes in sentencing and resolving cases. In addition to certain drug charges, prosecutors are subject to other guidelines on pleas and alternatives sentences for gun and weapons crimes subject to Graves Act sentencing.
Crimes with Mandatory Sentences
For example, the Comprehensive Drug Reform Act (N.J.S.A. 2C:35-1 et seq) requires persons convicted of certain drug distribution charges to serve mandatory minimum sentences before becoming eligible for parole. The idea behind the Act is to motivate defendants charged with crimes to cooperate with authorities and provide information helpful to drug investigations and arrests, especially for bigger players in the criminal arena than the smaller players who may have been arrested and charged with crimes. It also helps clear crowded criminal trial calendars when defendants agree to give up their rights to a speedy trial in exchange for lesser charges or reduced sentences. The Act aims to reduce drug crime and increase prosecution of drug crimes. Similarly, the No Early Release Act (NERA) was enacted to reduce violent crime, requiring violent first and second-degree offenders to serve 85% of their prison sentence before becoming eligible for parole and possible early release. The Graves Act applies similar principles of parole ineligibility before a convicted felon serves a mandatory minimum sentence for weapons charges.
To illustrate, a person convicted of drug trafficking may be sentenced to ten years in prison. Oftentimes, a prisoner may serve one-third of their sentence and then petition for parole and early release from prison. But the Drug Reform Act, NERA, and the Graves Act removed that discretion of authorities to allow early parole eligibility and release for good behavior. The Drug Reform Act prohibits parole eligibility for specific drug-related crimes until they have served the mandated time under the Act, or in the case of violent crimes like robbery governed by NERA, 85% of the sentence. Prosecutors can enter plea agreements pre- or post-conviction to waive the mandatory minimum sentences, however.
Prosecutors are often motivated to bargain with defendants to resolve criminal cases and avoid lengthy trials in exchange for guilty pleas, so that prosecutors can move cases through the legal system and reserve trial time for those cases that cannot be bargained away.
What if the Prosecutor Agrees to a Lesser Sentence?
Now, instead of total freedom to dictate terms of plea bargains or waive the mandatory minimum sentences, prosecutors must follow guidelines for plea offers, stating on the record, why they have agreed to sentences shorter than the mandatory minimums. These guidelines, outlined by the Supreme Court and established by the state Attorney General, provide plea bargain uniformity across the state. The guidelines require prosecutors to show their reasoning for their decisions, based on the facts of each case. So, for example, if a prosecutor agrees to a lesser sentence than what is mandated by the law, they must state relevant considerations, such as the defendant, who was arrested for selling street drugs, mitigated the circumstance by voluntarily showing the police where they hid drugs, a factor that made the crime less burdensome on the authorities.
For those drug distribution crimes with mandatory minimums, deemed Brimage-eligible crimes, prosecutors may first offer the standardized waiver to less culpable defendants, ones who did not play a major role in a drug scheme or for other reasons is less guilty. The flat waiver reduces the prison sentence time before becoming eligible for parole and the free waiver allows the judge to decide the fair sentence. Otherwise, for more culpable defendants, prosecutors are required to charge the defendant with the most serious of possible and provable crimes and follow the guidelines in negotiations with defendants and their counsel.
How do Prosecutors make Decisions when Someone is Charged with a Crime?
The prosecution's plea offer should take into consideration the aggravating and mitigating facts, allotting points for each, and weigh the overall picture of the crime and the defendant's role in it before deciding to increase or decrease the terms within the allowable range of a particular sentence. Some considerations include, on the favorable side, defendant's criminal history and cooperation, and on the unfavorable side, whether weapons were used, injuries occurred, or huge quantities of drugs were involved. The worksheet with points attributable to each factor, plus or minus, is added up to come up with an appropriate offer. Defendant and their counsel may give the prosecution mitigating factors in support of a downward adjustment of the defendant's sentence.
Similarly, if a defendant applies for the Pre-Trial Intervention (PTI) or drug treatment alternatives to sentencing, the prosecutor may not summarily dismiss the application (prosecution approval is required), citing Brimage-eligible offenses have been committed, but must consider and cite the guideline factors in support of denying the application, based on the general presumption that drug-distribution crime charges disqualify a defendant from the programs. In fact, the Attorney General directives mandating Brimage guidelines specifically allow prosecutors to agree to defendant applications for completing substance treatment programs rather than serving prison sentences, especially for crime committed due to drug or alcohol addiction. However, PTI and similar programs are typically for first-time offenders, so second offenses do not qualify, unless the defendant is seeking entrance into Drug Court.
Don't go it Alone if You're Facing Prosecution in NJ
A criminal defense attorney who knows how to help a defendant prepare a PTI or other diversionary program application with facts that show the defendant as likely to rehabilitate and become a law-abiding citizen after the program, is indispensable. They can also bring mitigating evidence to the prosecutor to sway the plea bargain calculation for downgrading charges or mandatory minimum sentence waivers required under the various acts for drug, weapons, or violent crimes. More importantly, an attorney can convince the prosecutor to dismiss the case or not file it in the first place by highlighting the weakness of the prosecution's case with exculpatory evidence (proving innocence of the defendant), police impropriety in evidence collection, or false witness evidence. A highly experienced criminal lawyer can also file the appropriate motion to the court if the prosecutor has abused its discretion and deprived you of your constitutional rights.
If you have been charged with a serious crime in New Jersey, do not chance dealing with the prosecutor without an attorney on your side. Contact The Tormey Law Firm to discuss your case today. Free consultation: (201)-556-1570.