Potential Luring Incident Under Investigation in Ridgewood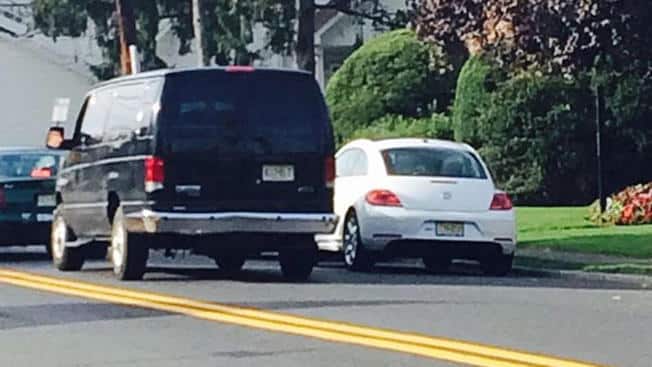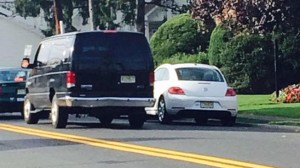 After what may have been an attempted luring crime occurred in Ridgewood on Monday, October 20th, officers from the Ridgewood Police Department have launched an investigation into the incident.
According to Ridgewood authorities, a young female was walking on East Ridgewood Avenue in proximity of Hope Street at approximately 3:15 p.m. when she was approached by a driver in a black Ford Econoline van with New Jersey License Plates. The potential victim described the van as having runnings boards and backup sensors on the rear bumper and police have estimated that the van dates to between 2007 and 2013.
As for the potential suspect, the driver of the van was a male believed to be in his early 50's, approximately 5 feet 9 inches tall, and 240 pounds. He allegedly asked the girl if she wanted some candy as he slowed down the vehicle and began to speak to her. He was accompanied by an additional occupant in the vehicle at the time; however, this younger male did not speak to the victim.
If investigators ultimately deem this an attempted luring incident and identify a suspect, he will likely be charged with a luring offense in violation of N.J.S.A. 2C:13-6. This statute provides the following with regard to these crimes in New Jersey:
"A person commits a crime of the second degree if he attempts, via electronic or any other means, to lure or entice a child or one who he reasonably believes to be a child into a motor vehicle, structure or isolated area, or to meet or appear at any other place, with a purpose to commit a criminal offense with or against the child…"
Not only is luring a crime of the second degree, which entails a presumption of imprisonment between 5 and 10 years, it is also a sexual offense, which requires registration under Megan's Law in addition to the potential for life-long community supervision.
Megan's Law is detailed in the New Jersey Criminal Code in sections 2C:7-1 through 2C:7-21. This law, which was implemented on October 31, 1994, mandates sex offender registration for those convicted of a variety of sex crimes in New Jersey. Specifically, sex offender registration involves the disclosure of one's address to local police, as well as continual updates to law enforcement officials regarding changes in address, occupation, or schooling.
With regard to the aforementioned case, the Ridgewood Police Department has requested that any and all information pertaining to this incident be forwarded to department officials at (201) 251-4536.
For additional information, access the following link: Ridgewood Police Investigate Possible Attempted Luring