Police Body Cameras Become Mandatory in New Jersey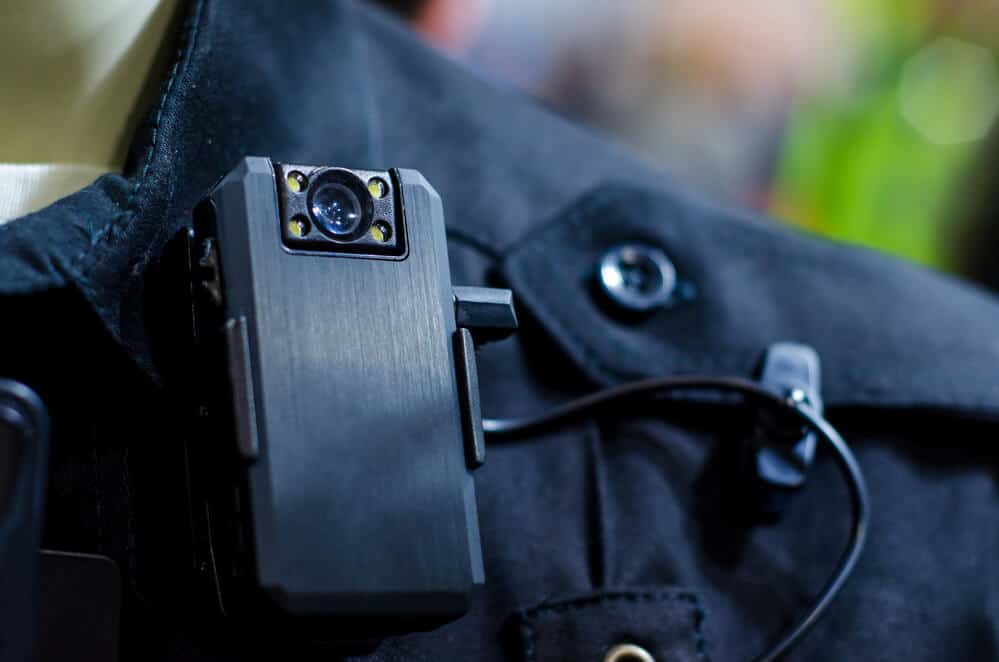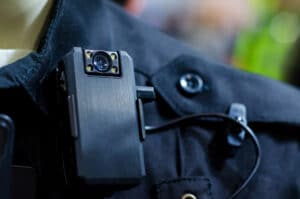 In the wake of multiple high-profile cases that raised issues of police tactics, most notably the George Floyd case, New Jersey has enacted two laws to address the rising citizen complaints and police brutality cases. The first law, Bill 1163 is a body camera mandate for all officers, except those whose work would not require them. Some of the exceptions apply to desk workers or those whose job entails undercover work, interviews with informants, hostage negotiations, and off-duty traffic directing. The other law details rules on using body cameras, explained in Bill 4312. The aim of both laws is to build trust between the citizenry and law enforcement. The logic behind the law is that cameras incite everyone to behave better since they are recorded. Thus, fewer complaints against police arise, and police use less force in subduing suspects.
When NJ Officers don't have to have Body Cameras On
Some of the rules for body cameras include notifying residents that they are being recorded. In that way, a New Jersey resident can request the camera be turned off if the police encounter involves a medical emergency. The resident has the right to keep their medical condition or the inside of their residence private unless they are placed under arrest or the residence is a crime scene. Law enforcement officers can also turn off the camera when they enter hospitals, courthouses, schools, or religious establishments. They are not required to keep cameras on all the time. They can turn them off when there is no reason for them to be on, like when a job is completed or when the camera itself can cause problems. For example, an individual taking a breathalyzer test may fear the blood alcohol reading on the electronic breathalyzer is affected by an electronic camera.
Benefits of Police Worn Body Cams for Citizens and Law Enforcement
Overall, camera recordings can be helpful to residents and officers alike. For example, camera footage can help an officer recall details when writing up reports. They can also learn from their mistakes when reviewing what went wrong on a call. And citizens who file complaints against law enforcement have evidence in the camera video that may help support their claim.
Are Videos from Police Body Cameras Always Available to Public in NJ?
Some recordings may not be open to the public, especially if they contain sensitive material that must be kept confidential, like recordings of a child or official internal information that would divulge secret police work. Police work secrecy and sensitive information aside, the recording remains available for a time. If a resident complaint is filed, the camera recording is saved for up to three years, though otherwise, only six months. The recordings remain confidential, even to third parties storing or otherwise handling them.
New Jersey is Requiring Body Cams for its Officers, What Happens Next?
While the camera rollout started June 1st of 2021, it may take time for all police departments to carry them. The logistics and funding may cause a lag in getting cameras to all officers, and officials still do not know whether all officers everywhere will wear them. For example, only certain prison facilities will receive them for their officers as of now. It is unknown whether all prisons will have them eventually.
When it comes to police-worn body cameras in New Jersey, how they fulfill what they are intended for is still a wait-and-see. Many questions remain unanswered. For instance, though cameras provide a record of what occurred on a routine traffic stop or crime scene investigation, they may not contain the entire record if officers shut them off for discretionary reasons, as they may do, or if the cameras malfunction or the officer forgets to turn the camera back on after shutting it off.
How can Police Body Cam Footage be used to Defend Against Criminal and DWI Charges in NJ?
Chances are that moving forward, if an officer stops you, your entire encounter is on record. And while it may be helpful for both a prosecutor and criminal defense attorney to review a body camera recording for what occurred and what was said, the footage may not always be decisive on whether the officers pulled you over legally in the first place. The question of probable cause for the stop may amount to what the officer says on record is the probable cause for stopping your vehicle. The camera may not have been on to record the activity that led to the stop, or a car cam may be too far away to clearly see what happened. Further, a field sobriety test if given, may also not yield conclusive information about whether you were too impaired to drive due to alcohol or illegal drugs if you have been charged with DWI.
A driver who is afraid, confused, injured, or medicated with prescription drugs for a medical condition may appear impaired but may not be drunk or high. And even if an officer asks about the driver's medical conditions, the driver may not answer correctly out of fear or confusion. Moreover, the quality of the camera recording may or may not show the conditions of the ground on which the sobriety test occurs, which can affect the outcome. Field sobriety tests evaluate a driver's balance, eye movement, and ability to follow directions. Those with medical conditions, those who are overweight, and those who are extremely nervous may have trouble passing a field sobriety test that a camera recording may not reveal.
On the other hand, a recording of a criminal defendant may be better for the defendant than a police report without corroborating evidence. If a police officer reports a sequence of events and there is contradictory evidence from the body cam that supports the accused, this may serve as a great asset when defending the case. Overall, with camera footage, the officer's report can either be confirmed or challenged as incorrect.
Could Video Evidence Provide Your Best Defense in New Jersey?
When determining your best defense strategy, your criminal defense attorney can raise doubts about the accuracy or legality of any evidence obtained by law enforcement. For this reason, you should have all of the evidence surrounding your case's investigation, your arrest, and any of the conduct that followed meticulously reviewed by a New Jersey criminal defense lawyer. Safeguard your rights and know all of the legal options you have to challenge criminal or DUI charges. Contact the attorneys at The Tormey Law Firm for a free consultation today. We urge you to call (201)-556-1570 or send us a message if you have questions about a criminal case anywhere in New Jersey, as we defend clients throughout the state in Bergen, Morris, Essex, Union, Somerset, Middlesex, Monmouth, and Passaic County.