North Bergen DWI Checkpoint on Thanksgiving Eve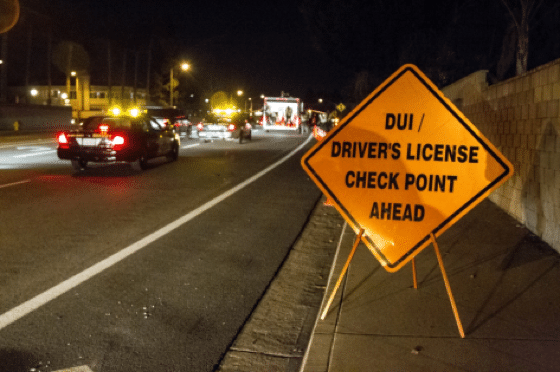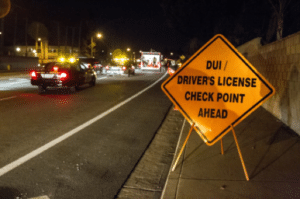 Officials from the North Bergen Police Department recently announced that they will be conducting a DWI checkpoint in North Bergen on Thanksgiving Eve. This checkpoint represents yet another attempt by New Jersey law enforcement to crack down on driving while intoxicated and driving under the influence of drugs offenses. So, if you are planning to be on the roads on Thanksgiving Eve in New Jersey, what do you need to know?
According to North Bergen Police Chief Robert Dowd, officers will be conducting a DWI checkpoint on Wednesday, November 23rd in North Bergen. The specific location of the DWI checkpoint remains undisclosed; however there are certain criteria that authorities must fulfill in order for the checkpoint, and any resulting arrests or DWI charges, to be considered valid.
What Makes a DWI Checkpoint Valid in New Jersey?
In 1990, the precedential case of Michigan v. Sitz established the constitutionality of DWI checkpoints. In this landmark decision, the U.S. Supreme Court determined that a DWI checkpoint does not constitute illegal search and seizure. A subsequent case, State v. Moskal in 1991, established the specific requirements for a valid DWI checkpoint, which are as follows:
The checkpoint location is appropriate based on historical arrest rates at the location
Public safety and awareness would be fostered by the checkpoint
There is participation in command and supervision by appropriate law enforcement bodies; and
Notice of the checkpoint is published to provide motorists with advanced knowledge of its existence
How Can You Fight a New Jersey DWI Charge?
At The Tormey Law Firm, our highly experienced New Jersey DWI attorneys often achieve dismissals on behalf of our clients charged with DWI by employing a variety of advanced defense strategies, one of which is to challenge the validity of a DWI checkpoint. We have a retired New Jersey State Trooper on staff who formerly served as a DWI instructor at the police academy. He is now an invaluable resource as we construct the most effective defenses for our clients.
When we are formulating defense strategies for DWI or DUI clients, we examine every facet of the case, including:
DWI Advice: Do Not Refuse to Submit to a Breath Test
One of the most important things that we advise drivers to do is always to consent to a breathalyzer test. This is extremely critical because without a breath test reading, our ability to contest the results, and the State's case as a whole, is significantly limited. If you do not provide a breath sample, the State will charge you with refusal to submit to a breathalyzer test, which carries mandatory penalties. For a first offense, a conviction means you will lose your license for between 7 months and 1 year. For a second offense, your driving privileges are suspended for 2 years. For a third offense, the period of suspension is 10 years.
Considering the severity of potential penalties for a DWI refusal, and any DWI charge for that matter, it is essential to mount the most compelling defense possible. If you face DWI charges in North Bergen or elsewhere in Bergen County, contact our Hackensack, New Jersey offices at (201)-556-1570. One of our highly knowledgeable attorneys will answer all of your questions and consultations are always provided free of charge.
For additional information pertaining to this upcoming DWI checkpoint, access the following article: DWI checkpoint to be set up in North Bergen Thanksgiving eve